April 27, 2023
Have Your Fun, and Income Too!
Can you have your cake and eat it too? I certainly hope so. What's the point of cake if not to eat it? Just ask my pastry chef daughter, Sarah. But I digress.
We have recently received several requests to design short-term rental properties. Many of our clients have this romantic notion they can have a home for vacation and use it as an income producing property while they are away, too.
But how does designing for short-term rental differ from a true second home? There are key differences. Here's my thoughts.
Let's start with what's NOT essential in short-term rentals:
Large Walk-in closets
Walk-in pantries
Garage parking
On the other hand, this is what I deem essential:
King-sized beds
Private access to bathrooms
Open, entertaining kitchens
Beverage station or coffee bar.
Outdoor living
Practical needs
Fun activities
An element of "Ahh!"
Not Essential (But Nice to Have)
Large Walk-in Closets:
Typically, a 3' closet with a little bit of hanging and room for a suite case caddy is all that is needed in bedrooms. This saves on square footage now – but could become an issue in the future if the home is ever converted into a full-time use home.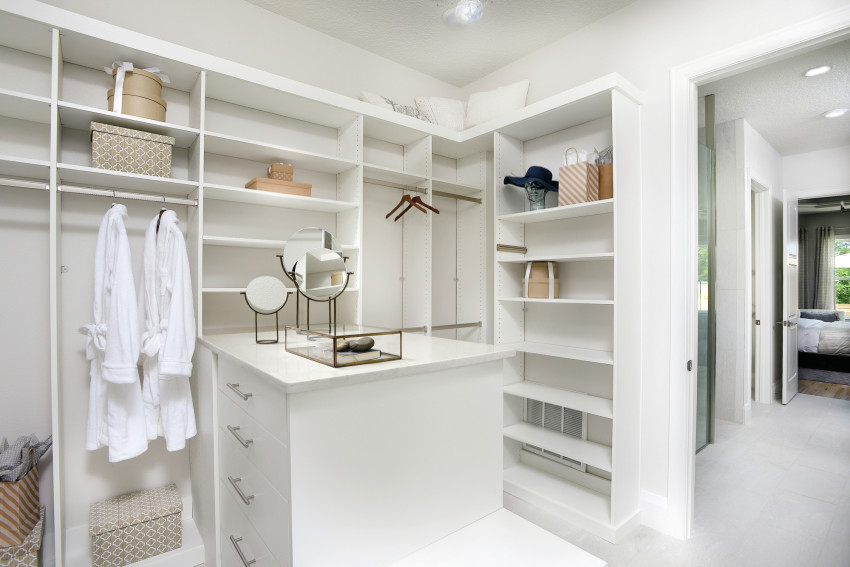 Walk-in Pantries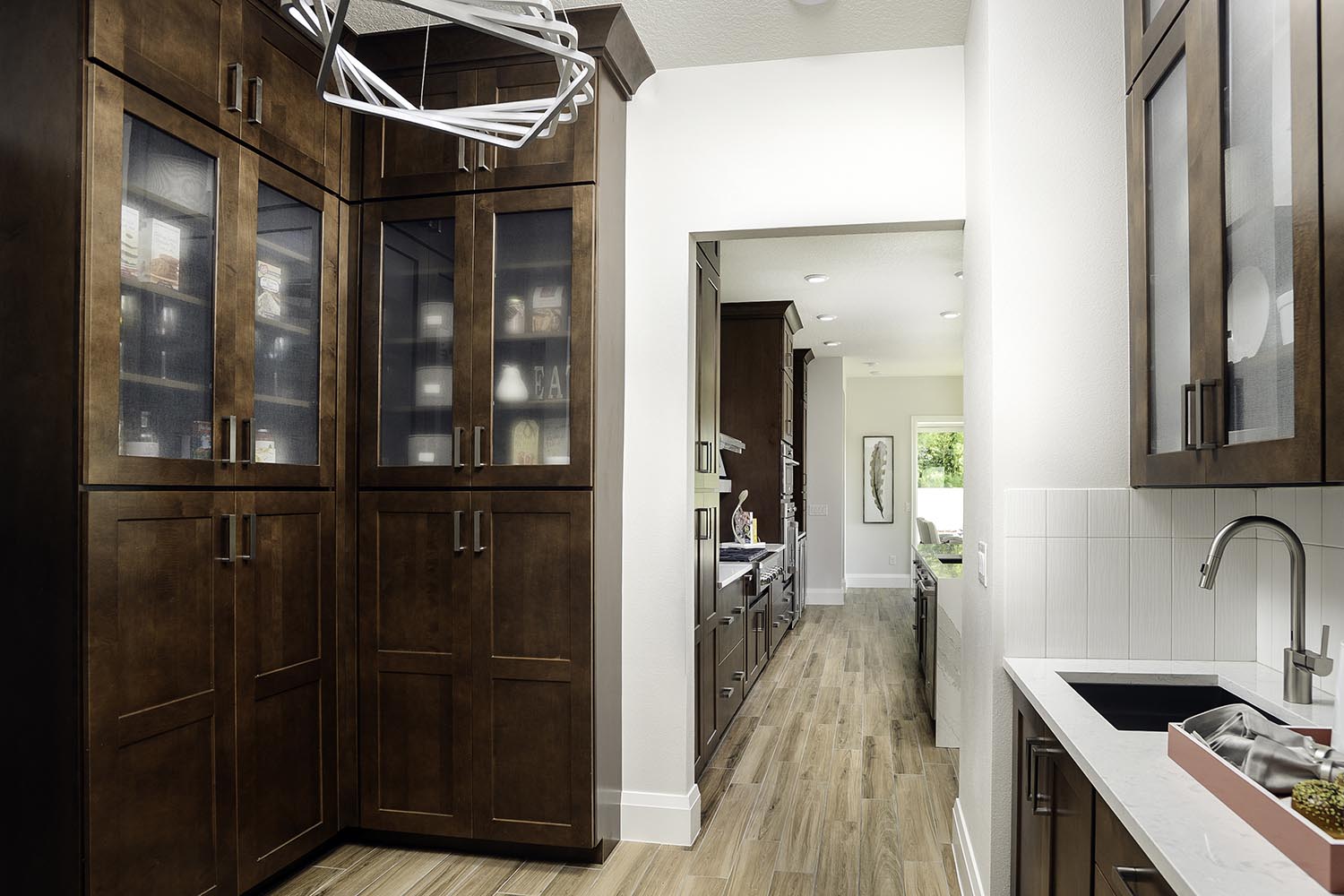 With the constant turnover of guests, a large pantry really isn't necessary. Typically, guests bring in all their food and beverage needs. Consider stocking only a variety of paper goods like paper towels, napkins, coffee filters, and trash bags. Perhaps an assortment of spices including salt and pepper – and at least coffee for the first morning. Of course, a house without a pantry might not be great for full-time use. Perhaps the locked closet could be the walk-in pantry while guests have use of a smaller place to store food.
Garage Parking
Adequate parking is a must, but while your guests may arrive in multiple vehicles, they don't need to park in an enclosed garage. Consider guests arriving and leaving at different times – which makes tandem parking undesirable. Friends of ours who rent out their vacation house have a big driveway with plenty of parking and backing. Inside their garage is a ping pong table.
Rental Essentials
King-sized Beds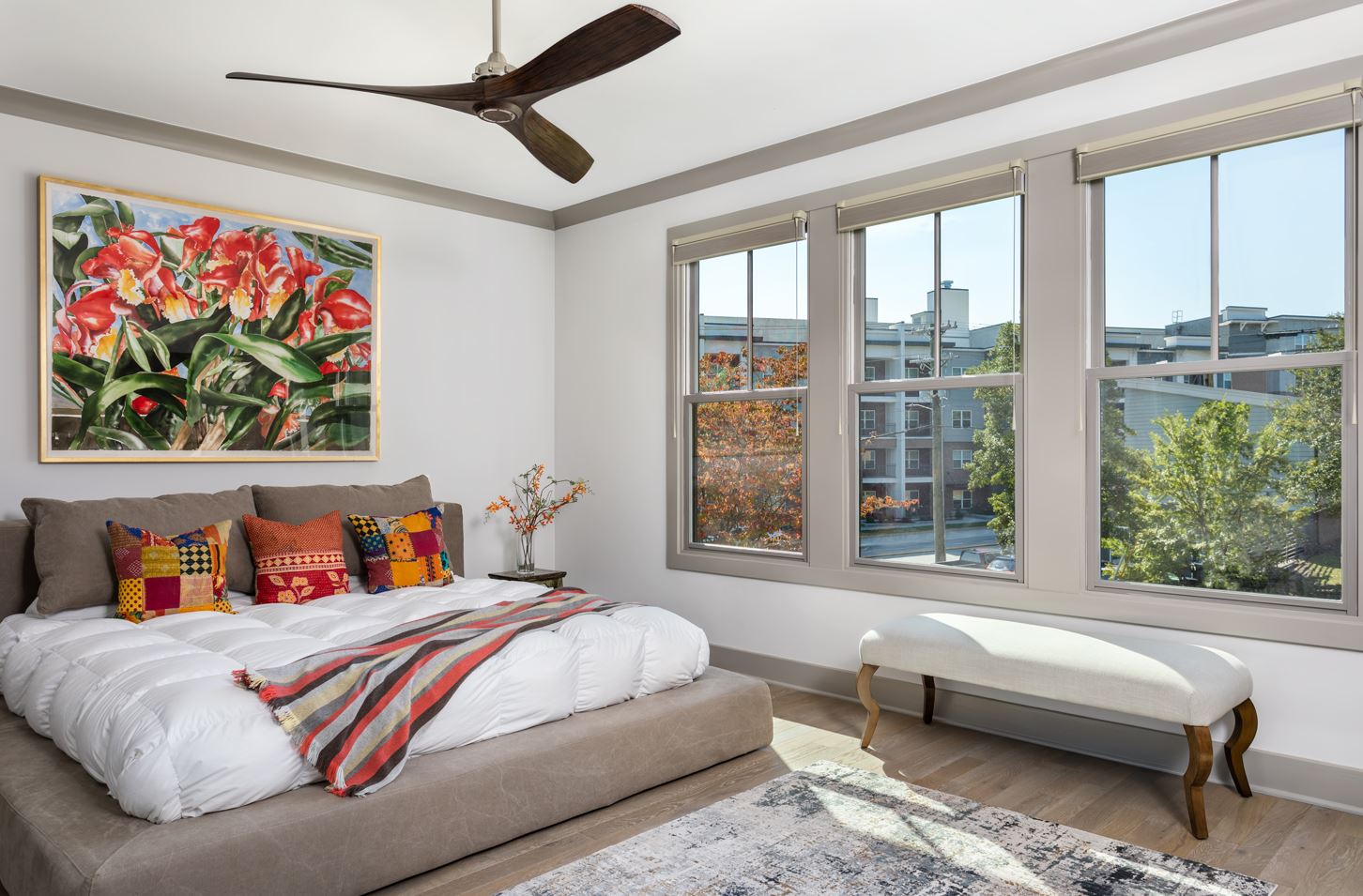 To accommodate the needs of your unknown guests, I recommend king-sized beds in most bedrooms – queen beds if spaces are small.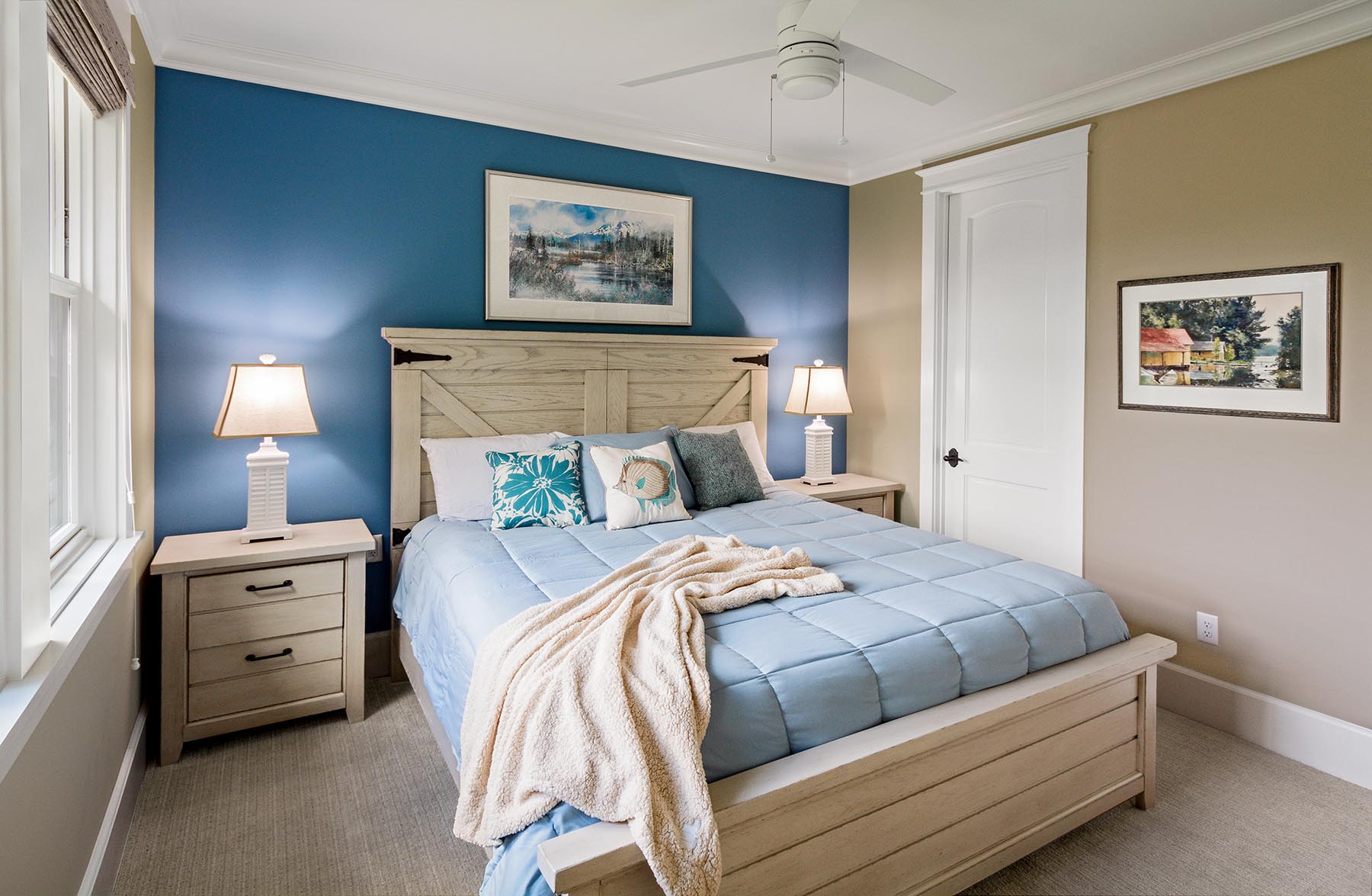 If it is a family on vacation, the kids will feel like they won the lottery sleeping in the big bed reserved at home for Mom and Dad. Ah – but if your renters are couples on vacation – they will want the bed to accommodate two. If you're hoping to attract a group of guys on a golf or hunting vacation without their wives, having a king-sized bed that can be separated into two beds might be a nice option. Lastly, consider one "bunk room" where multiple kids or grandkids can sleep.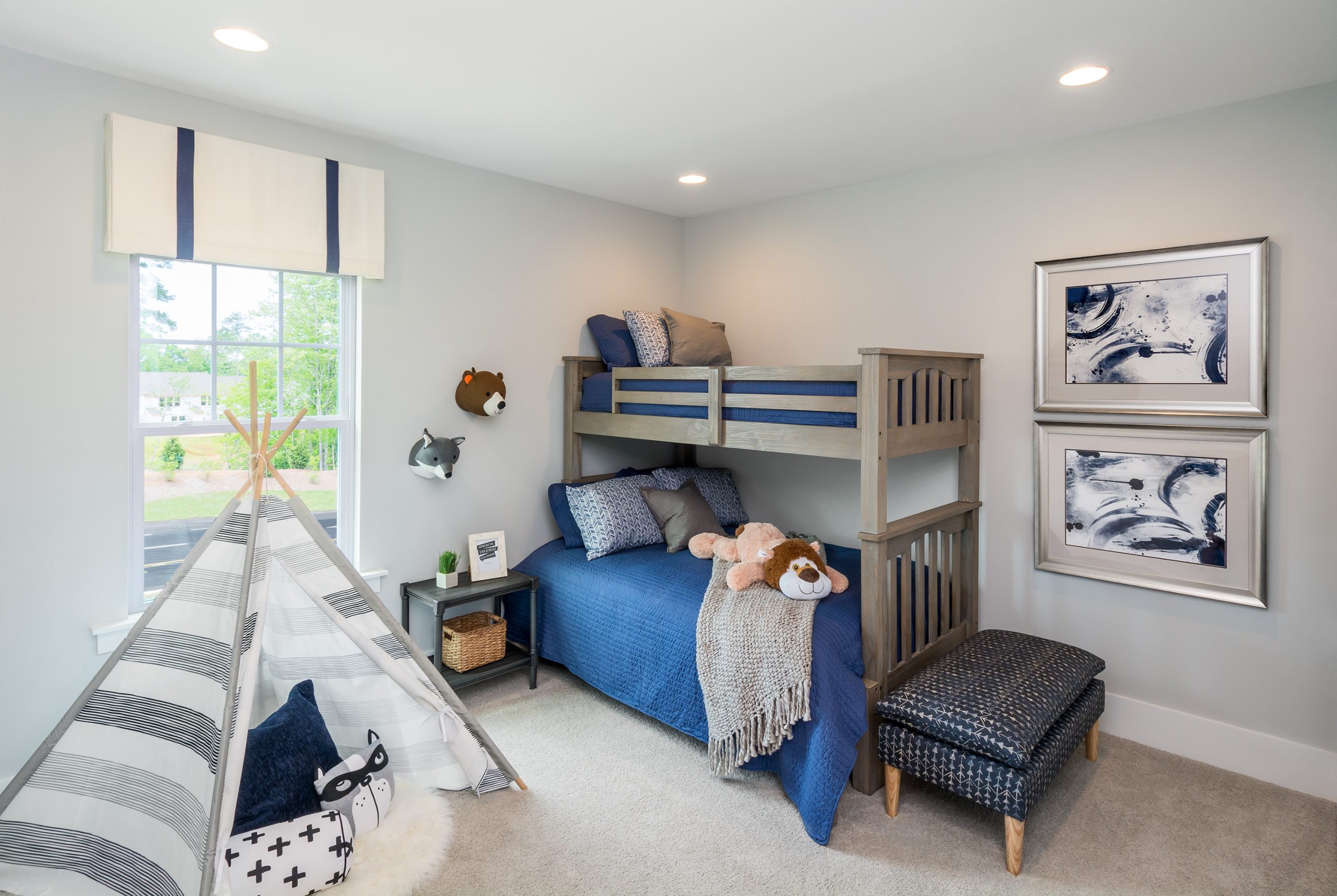 Private Bathrooms
Families may have learned to share a bathroom at home – but this doesn't work so well when on vacation with friends. Need I say more? The more bathrooms, the merrier. Even if the bath serves a couple, I think only one sink is needed since many guests will want room for their shaving kit / makeup bag on the countertop. Include a couple of spa showers with an element of surprise like a pebble floor or rain shower head. But don't forget little kids or grandkids will need a bathtub for bathing.
Entertaining Kitchen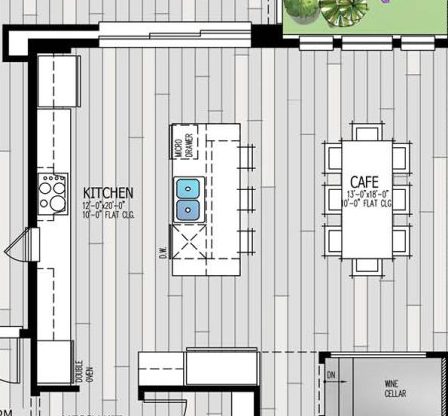 Unless your vacation rental is on the property of a 5-star resort hotel with catering, you will want a kitchen that can support multiple cooks at one time. Instead of the normal clearance between the island and back cabinets, add 6" to 12" more. Dining should be adjacent and open – no need for a formal dining space. But make sure you have seating for at least two diners per bedroom plus one (they always try to sneak one more guest in). And don't get attached to your plates and glasses. Accidents WILL happen.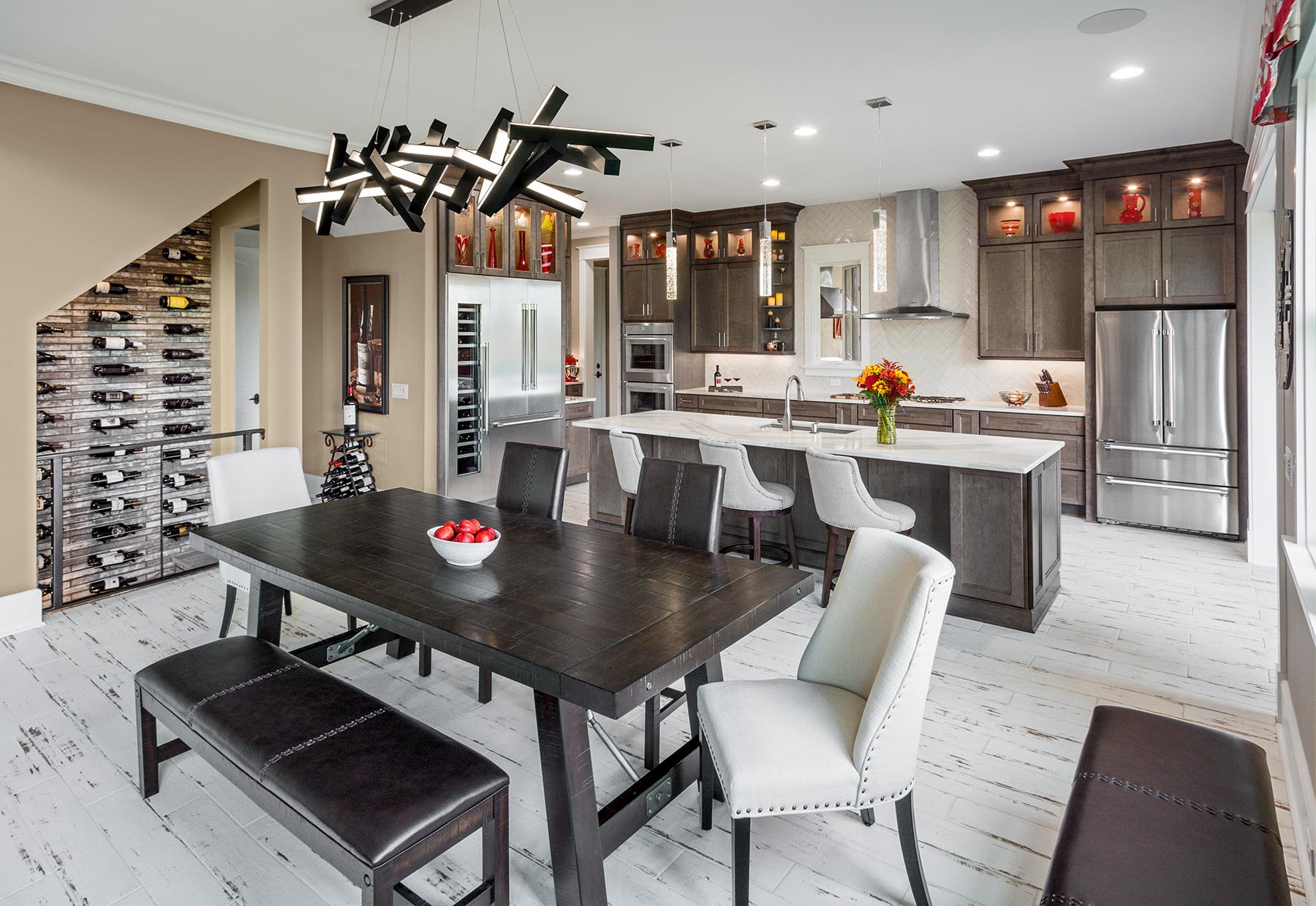 Beverage Center
Consider a group of vacationers coming together at your awesome property from all different time zones with different sleep patterns. I highly recommend a place for early risers to grab a cup of coffee while others sleep in (invest in a coffee maker that is easy to use). On the flip side, the same beverage center is a great place for night owls to grab a chilled beverage.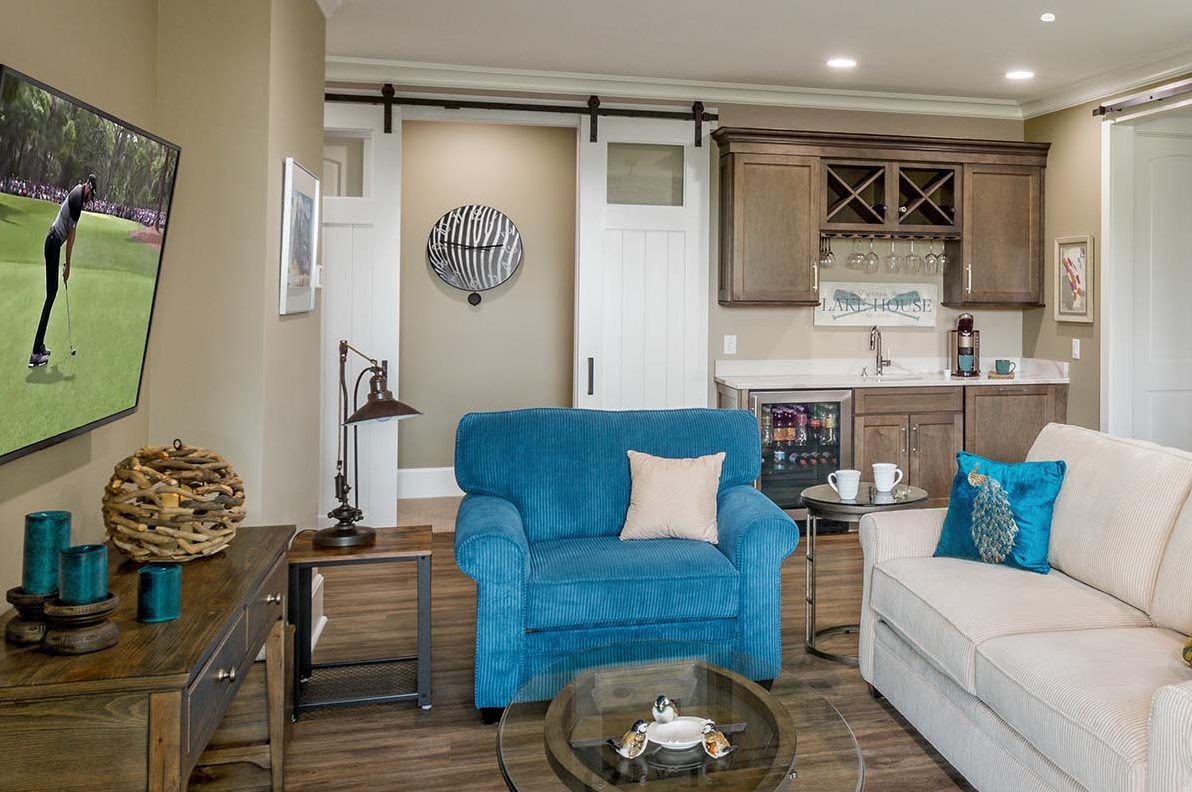 Outdoor Living
Having an awesome place to gather outside is what many office dwellers need to unwind. Or should I say – it is essential for me. Consider both covered and uncovered spaces. Add ceiling fans for warm weather and outdoor heaters for the cooler months. And since some folks can't unplug – even while on vacation – include a TV.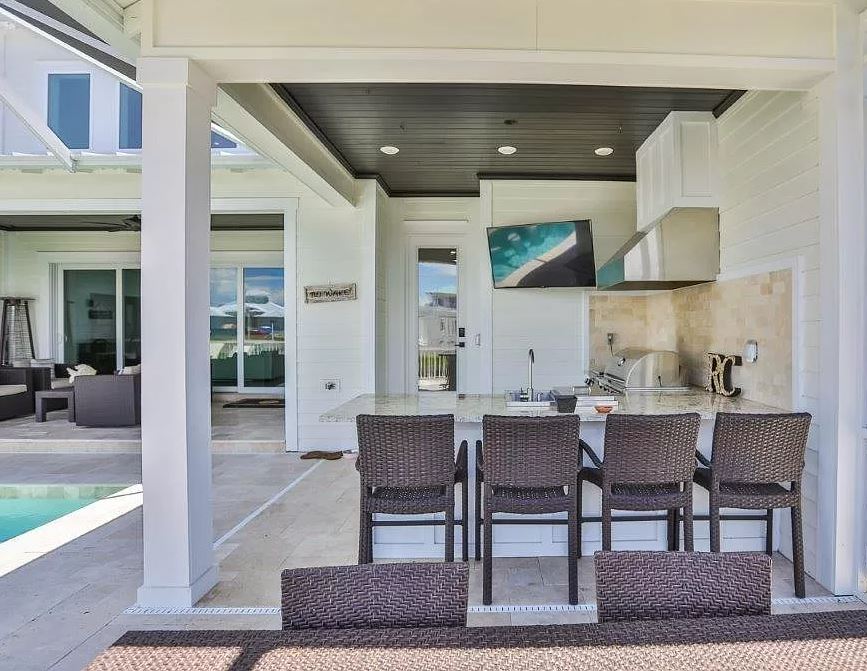 If the space allows, consider outdoor dining as well. We rented a villa in Tuscany a few years back and we had chef-prepared meals served outside. The patio was open air but shaded – perfect to enjoy the Mediterranean climate.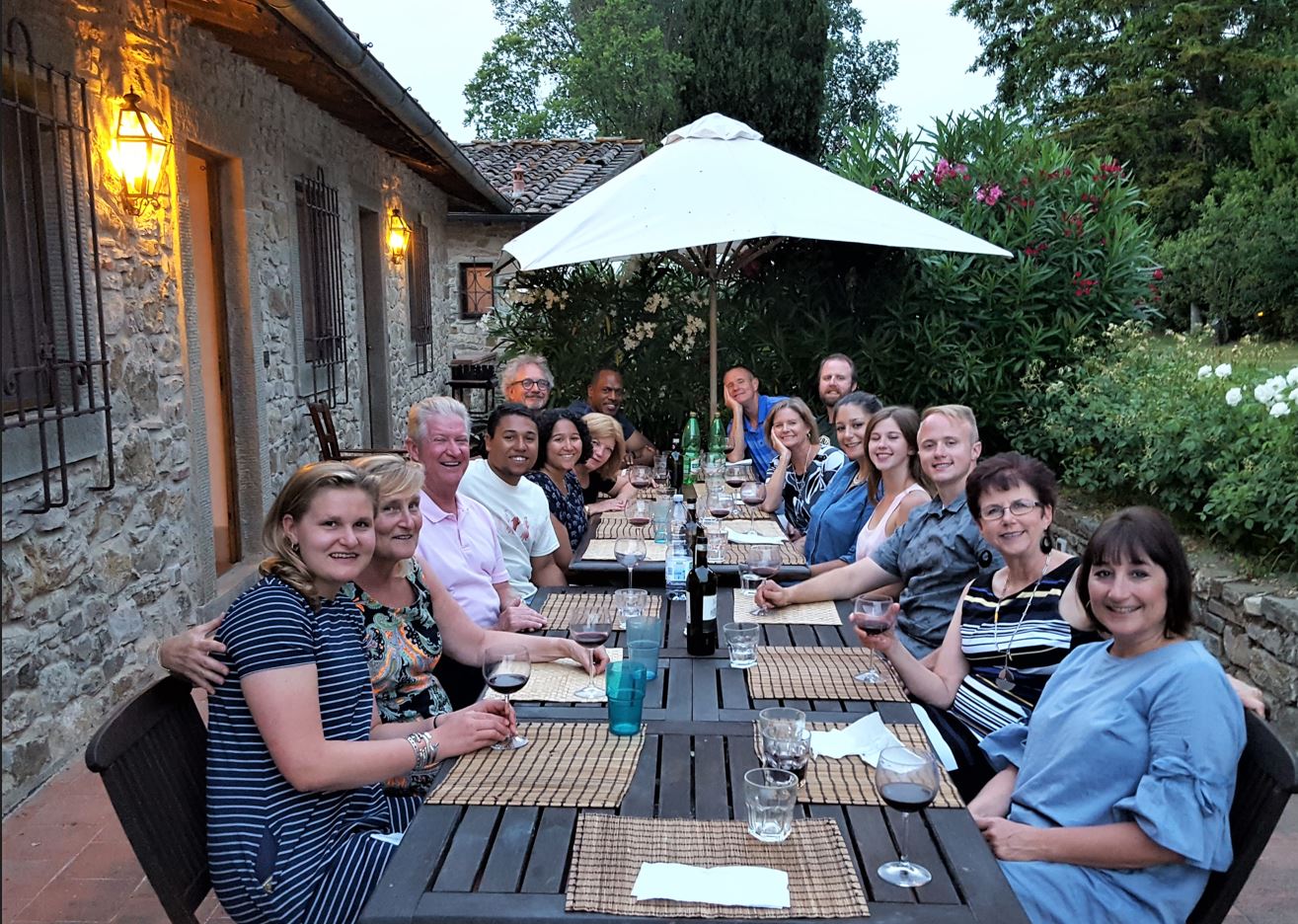 Practical Needs
Locked Closet: Make sure to include a locked closet for the owners. We have friends who rent out their house and they have their own sheets, towels, and pillows. You know, all the things that don't want to share with strangers. I'm sure they keep other valuables there, but that's none of my business.
Two Washers & Dryers: While I don't expect guests to do their laundry while they are on vacation, there is a massive load on the laundry when one set of guests leaves, and the next guests arrives. Imagine having to wash a whole household of sheets and towels. Of course, you could have a service to provide clean linins. But if the property is near water, the guest will need to dry beach towels – probably daily. Consider a stacked washer & dryer in a closet somewhere. It will come in handy when it's laundry day.
Outdoor Shower: If the property is near the beach, you will want to include an outdoor rinse shower for both feet and their entire body. Don't forget to include hot and cold water.
Don't forget Fun!
Whether it is a ping pong table or putting green, don't forget to make room for fun. Perhaps it is a game table for board games or cards. Or a separate table for puzzles. What about a collection of books and a quiet, cozy place to read?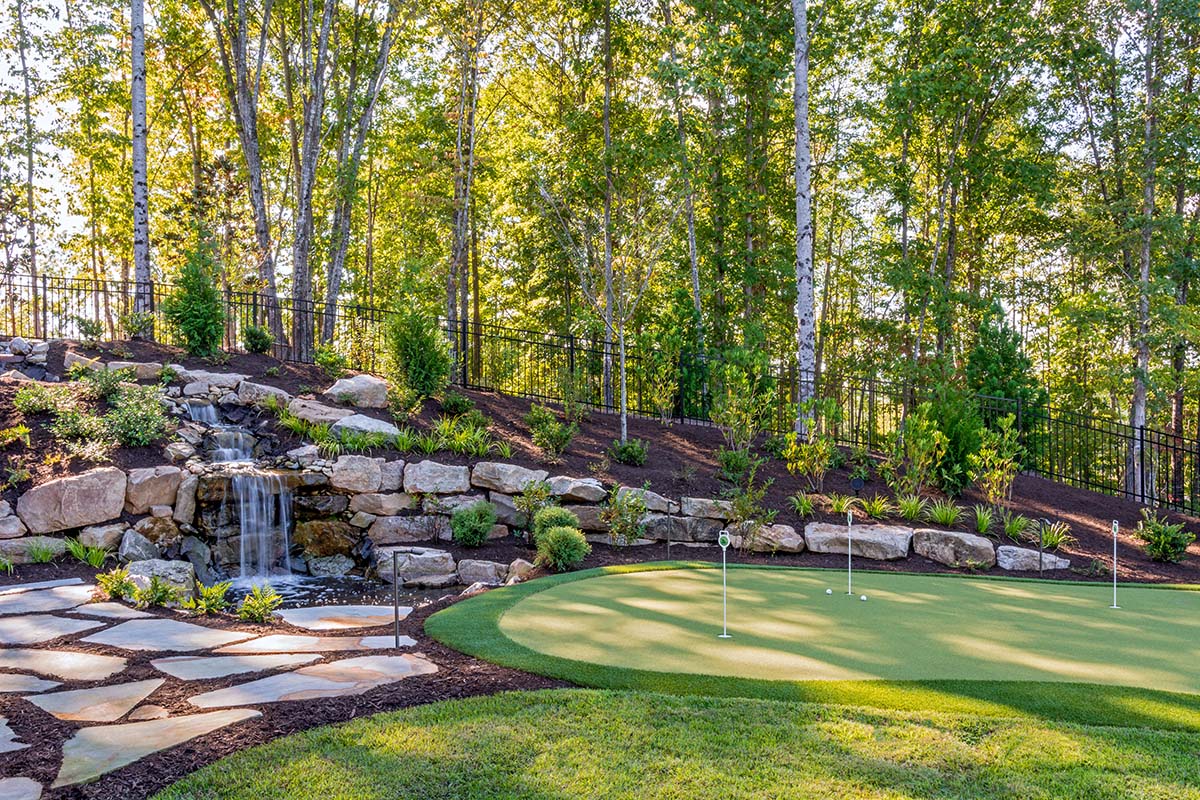 An element of "Ahh!"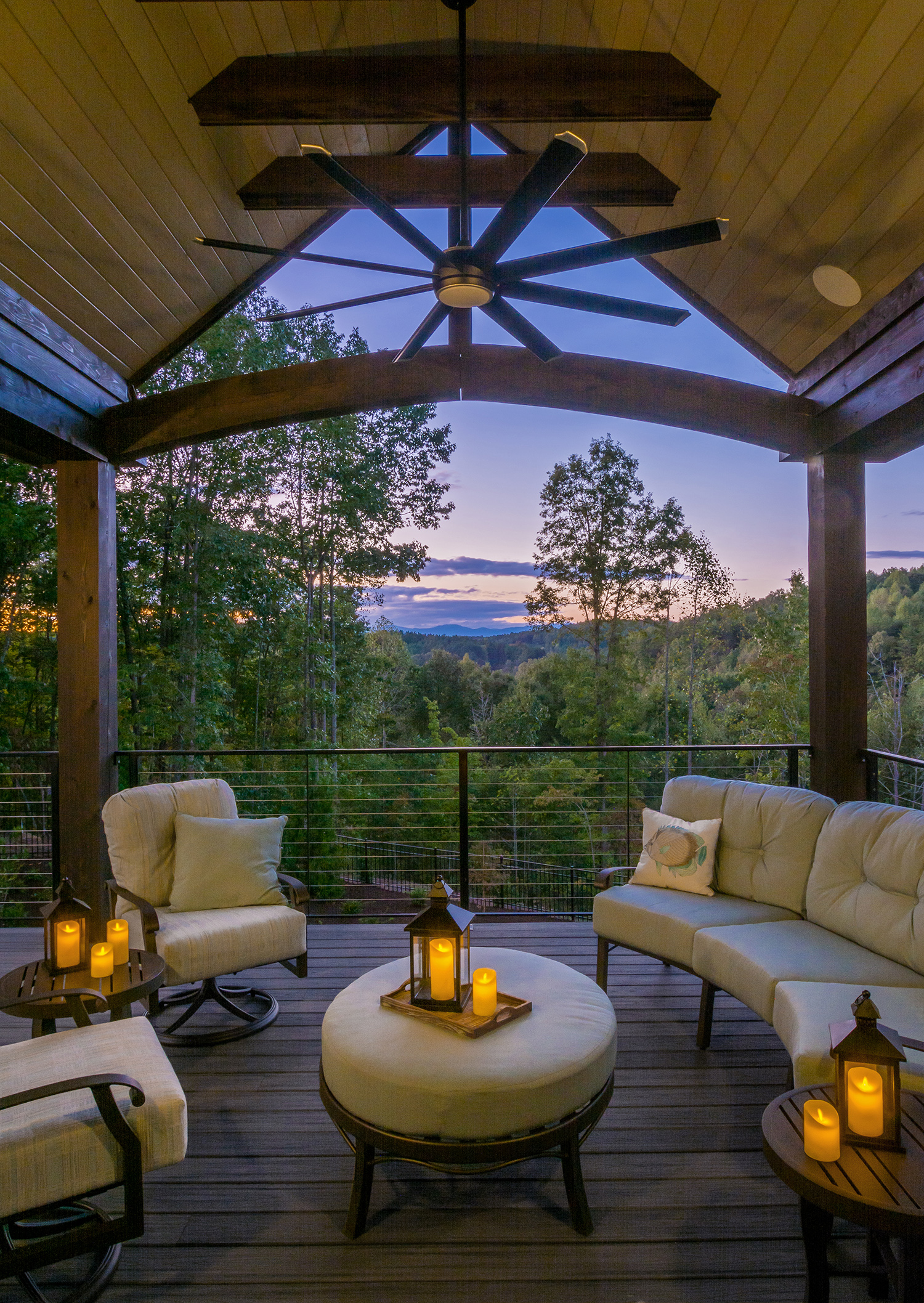 Not to be overlooked is an element of "Ahh!" What makes the property worth of a vacation? Is it proximity to water or a view? Consider adding the soothing sounds of water from a fountain or waterfall. Add lights for that magical flicker of light at night.
What does your ideal vacation spot look like? Is it near the beach or the mountains? Perhaps it's in a fun city like Charleston with fabulous dining or in a golf resort. Now – imagine what you would like to see in a short-term rental house in your favorite vacation destination.
Categorized in: Uncategorized
This post was written by Housing Design Matters