Front porches are one of the cornerstones of traditional neighborhood developments. Homeowners love them and planning departments often require them. But before we start slapping front porches on an existing lineup, let's go through the basics to capture the magic.
Pedestrian-Friendly
Porches are considered pedestrian-friendly. Perhaps their value to the community is said best in the words of a local planning department, "Porches provide a transitional layer between the private and public realms. They shelter large window openings and add richness to the pedestrian experience. Spacious porches encourage gathering and spontaneous interaction. Slightly elevated spaces provide opportunities for passive monitoring of streets and public spaces". Porches should be conversational distance from the sidewalk to encourage neighborhood connections.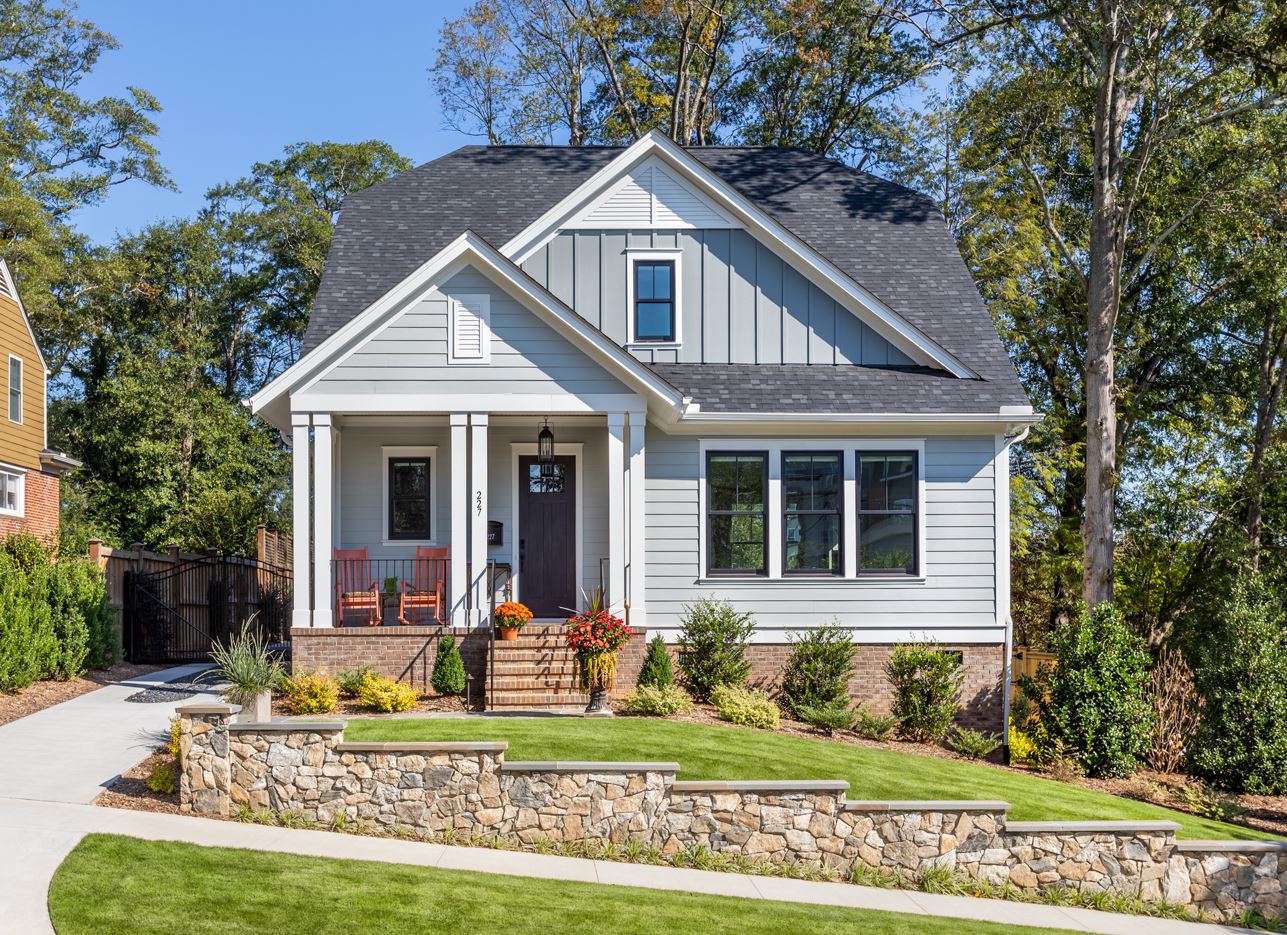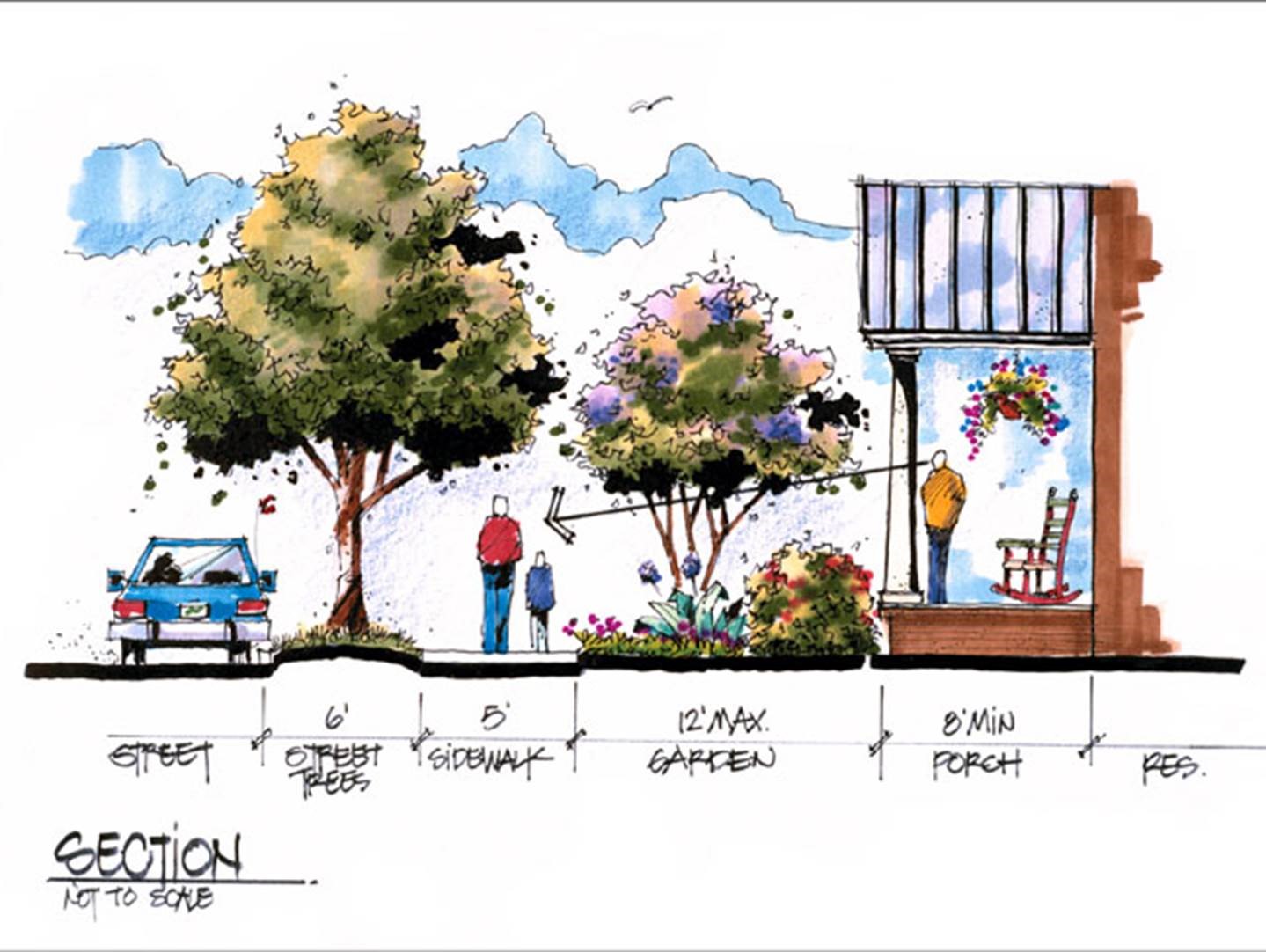 Sense of Well-being
In our post-pandemic world, porches can help promote a sense of well-being. While health departments urged social distancing, many ran the risk of extended social isolation. People needed to connect with people, face-to-face, and not just through electronic devices and zoom calls. That spontaneous interaction with neighbors who were working from home or walking their dogs may seem small, but it facilitated our much-needed connection and sense of community. Sunshine and fresh air are what our bodies need and what better place to get it than on the front porch? The best place to combat cabin fever if you ask me.
Nostalgia
A front porch adds a timeless character to a house. Almost all styles of houses look better with porches. The details around the porch may change from style to style like the size and shape of the columns, the trim around the windows and even the color and style of the front door. Done right, all of these components come together to enhance that quintessential image of "Home".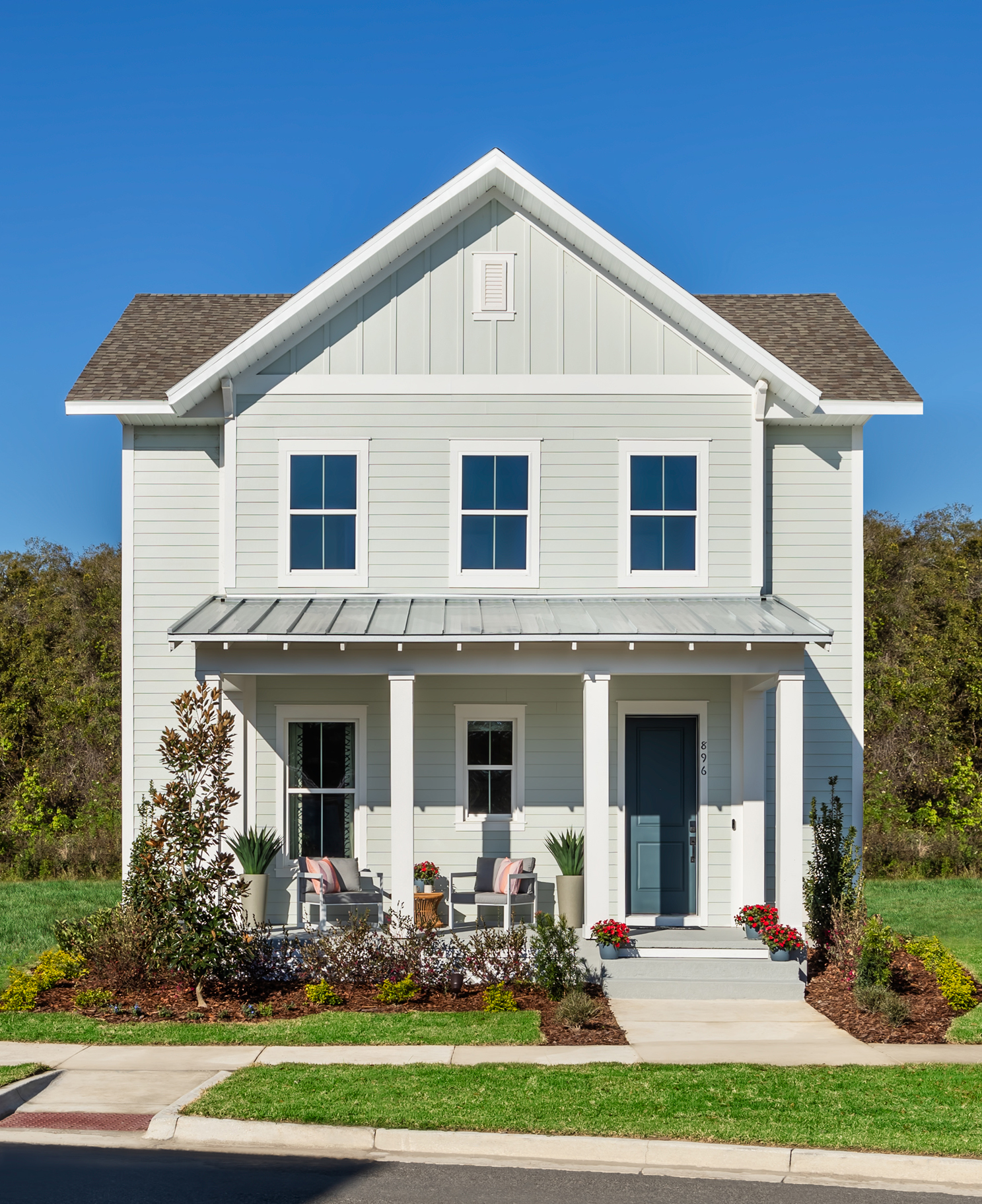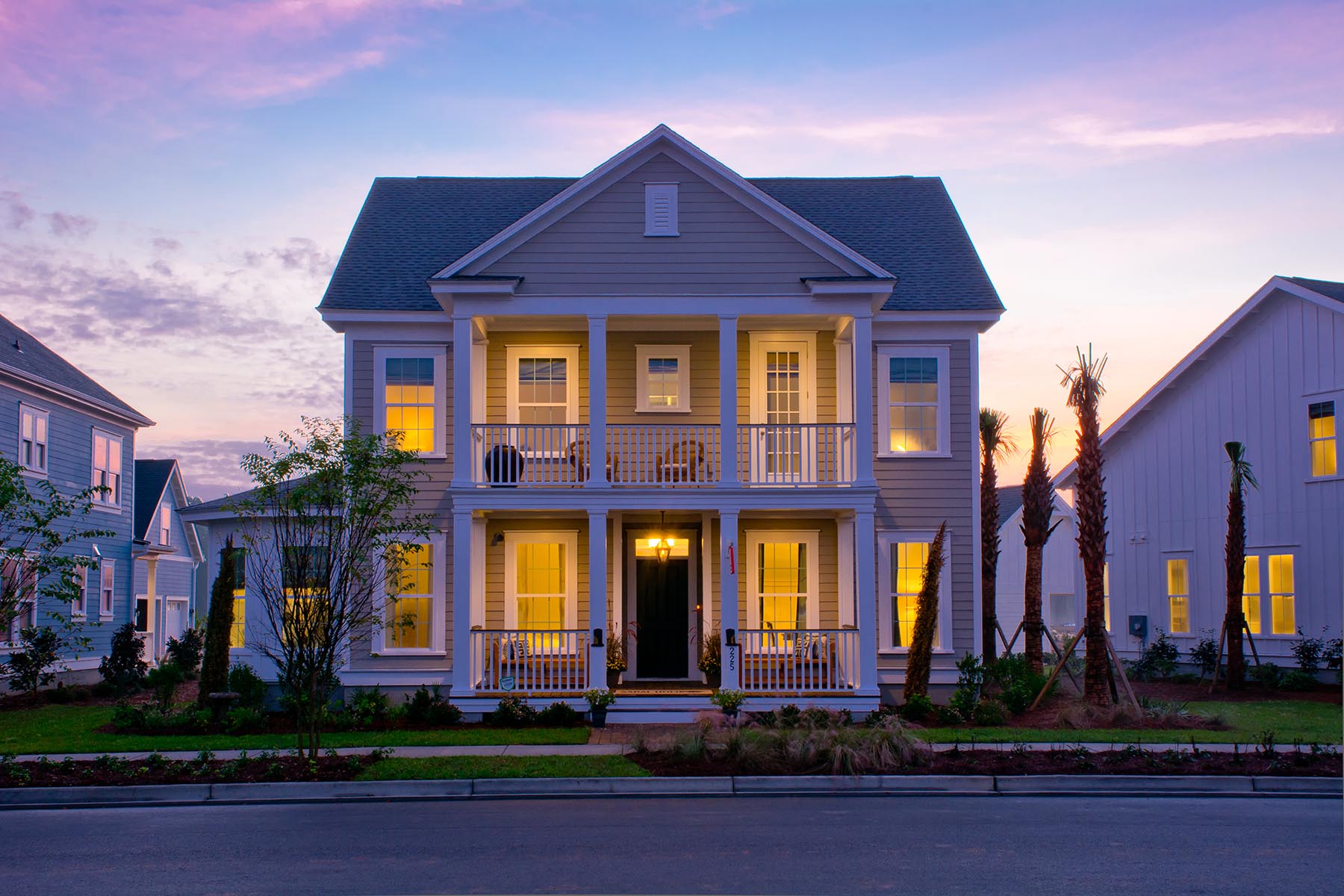 A front porch should not only look good but function beautifully. Let's dive into the nuts and bolts on what makes a fabulous front porch, from dimensions to finishes.
Width and Depth
Porches need to fit furniture. I find the minimum depth to be six feet. This is acceptable for a couple of chairs.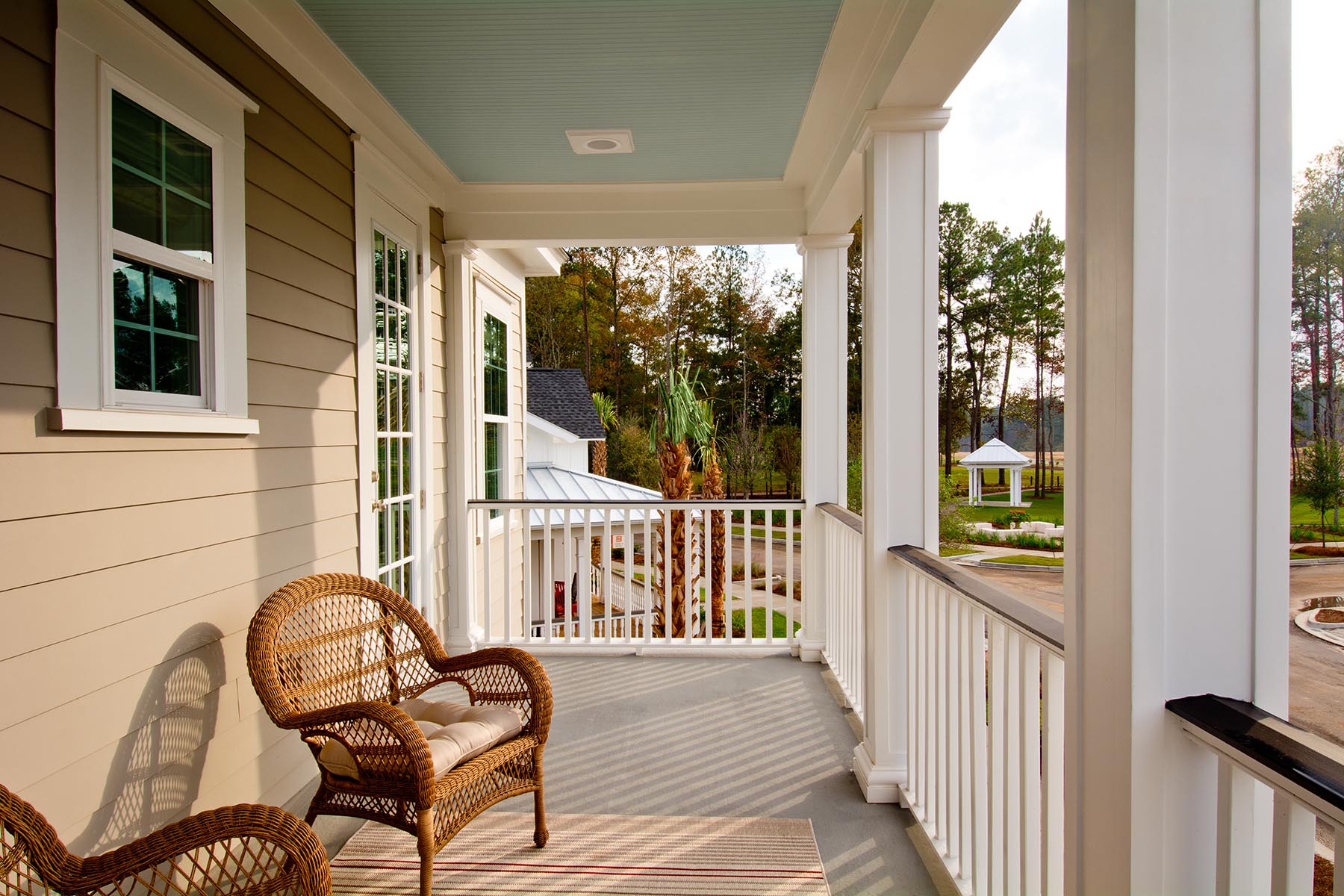 However, a more generous depth of 8' is perfect for the full outdoor living setup, perhaps even a porch swing! The width of the porch should correspond with the width of the house – the wider the house, the wider the front porch.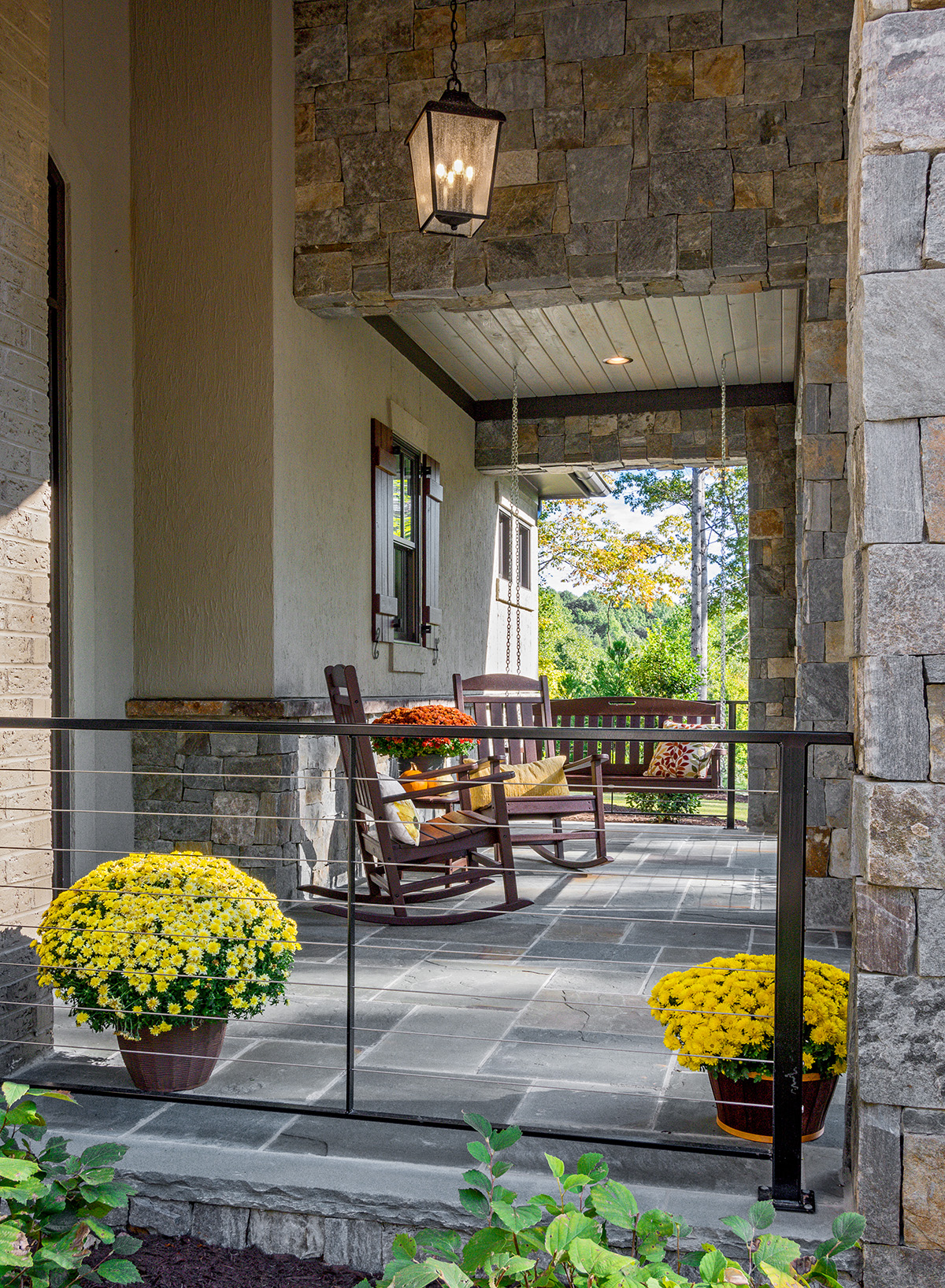 Floor and Ceiling
Too often, both critical components of a front porch are simply overlooked. There is nothing welcoming about a plain concrete floor scarred with the bumps and bruises of construction. Consider concrete pavers for warmth and texture or synthetic wood planking. For ceilings, consider a beadboard patterned vinyl. This maintenance-free option provides the look of wood without the concern rot in humid climates. And don't forget the color! While white works, look at the "haint" blue from historic Charleston. Legend has it that this color would keep the bugs and "haints" away. Does it actually work? When it looks this good, who cares?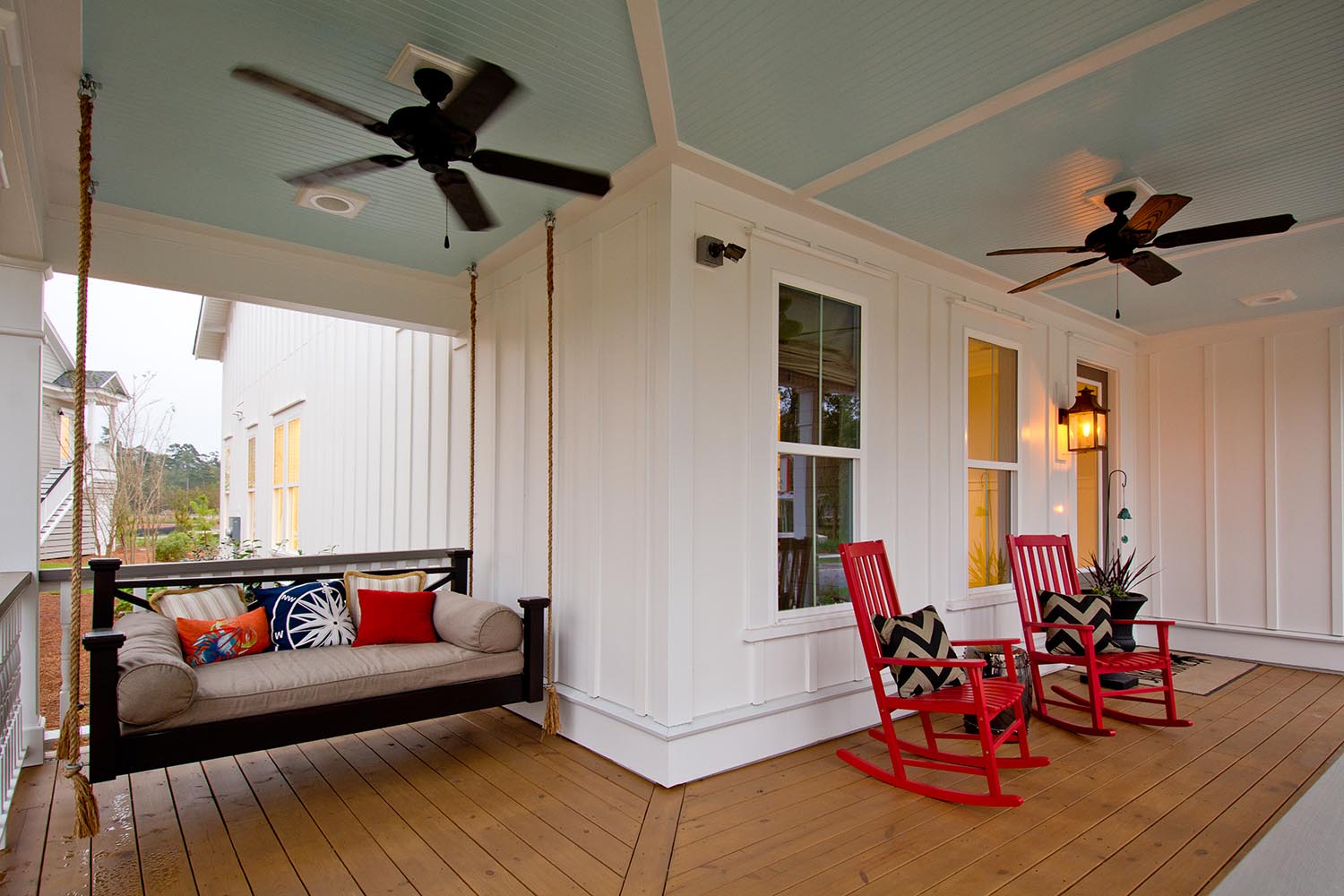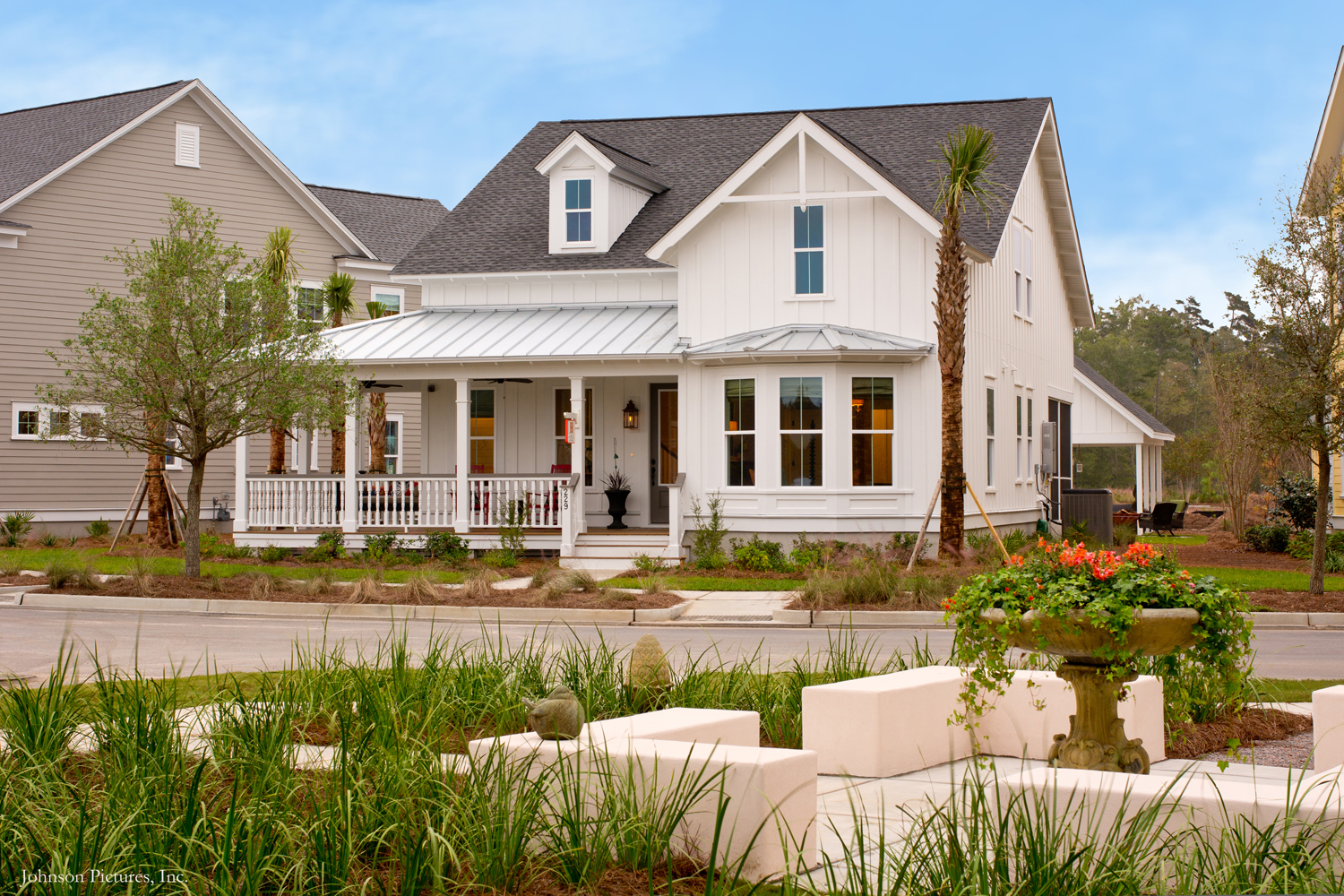 The Best First Impression
Porches are the perfect place to personalize to make a great first impression with furniture, flowers, and front door wreaths. This time of the year, many in my neighborhood have decorated their front porches for the holidays including fully decorated Christmas trees. This makes it a great place to relax and greet family and friends as they arrive.
If you have a porch, I hope you have the opportunity to utilize it during the holidays! Send me your best decorated front porch photos if you have them!
Categorized in: Outdoor Living
This post was written by Housing Design Matters