January 31, 2023
Doing More With Less
It's a sign of the times. Our Jacksonville Housing Design Matters office is moving. What a pain! Ah – but more than that, we're downsizing! We simply don't need the amount of square footage in our current office. Let me know if any of the reasons sound familiar to you and your business.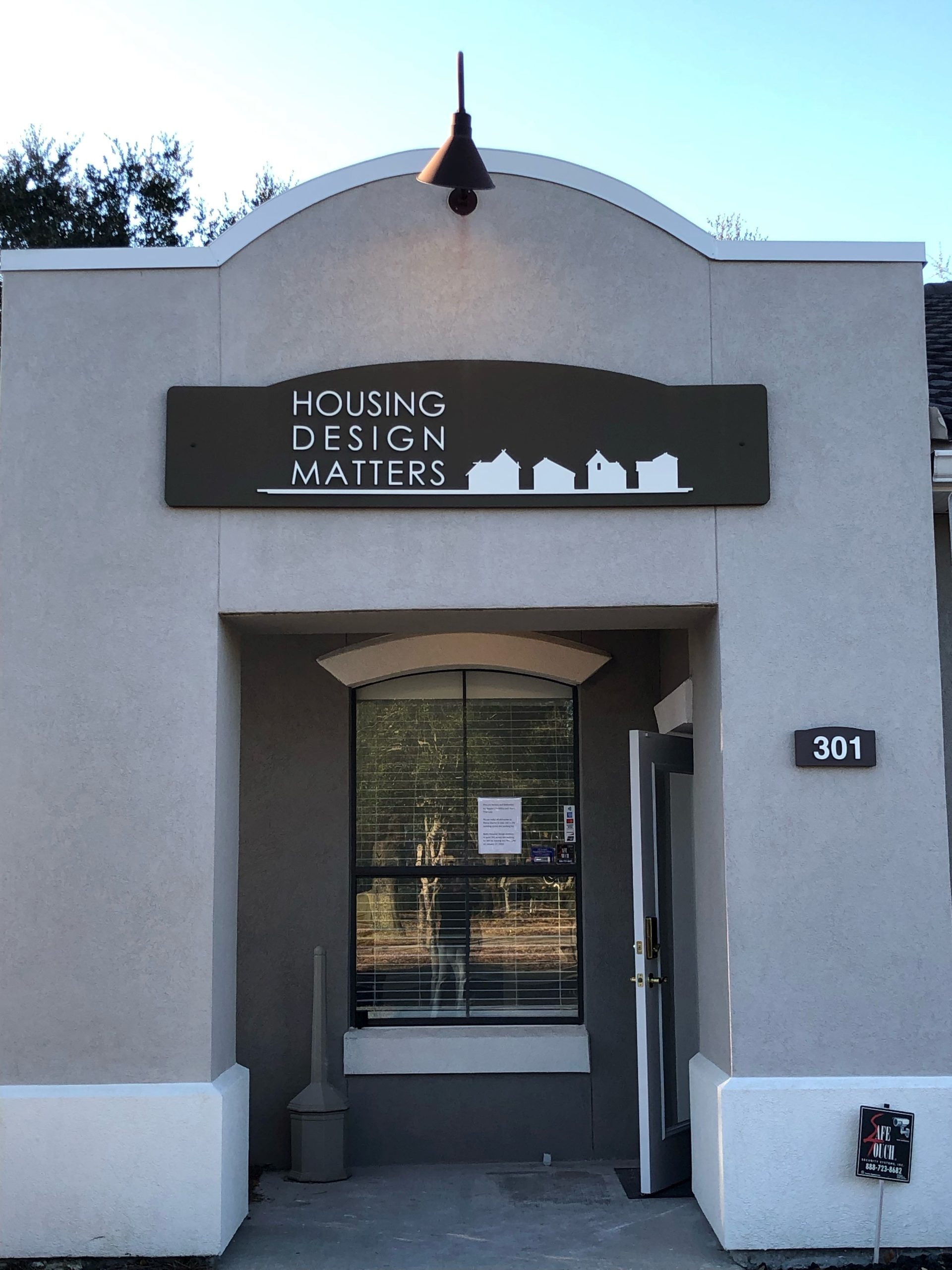 Not in the Office
We have two team members who are now full-time work from home folks. One has a stupid long commute, the other has family childcare needs. A third team member enjoys a hybrid work-from-home/work-in-office schedule. I think it was initially because of getting kids to and from school – now I think it has become a preferred lifestyle. Sound familiar?
Our Remote Team
At the end of 2022, we added two team members. Tim and Anthony are great additions to our team, but they didn't live in any of the three cities where we have offices. So, we are subletting space from another architect in Oviedo, Florida. We connect with them daily with Teams and our VOIP phones, and occasionally travel to their office in person.
Cobwebs in our Conference Room
I bet I can count on the one hand the number of times we have used our conference room for client meetings since the Pandemic. Even before 2020, we didn't use it that often as so many of our clients are out-of-town. The only time we used it for our weekly staff meeting. We have a giant Microsoft Hub that serves as a monitor and camera so we can see and be seen by team members in Tampa and Chicago. When we were in full lockdown mode, we all got very comfortable with using Teams for our weekly meeting. Fast forward to today – we conduct our weekly teams meeting from our desks.
Out of Service Servers
When we moved into this office, the previous tenant had a giant server room. It was something special with a raised floor for wires, connectors, and conduits. It even had its own air conditioning unit so the servers wouldn't meltdown. Of course, we only used a small corner for our servers and the balance became an oddly configured storage room. Now all of our servers are offsite. We only have a tiny closet where the internet connection lives.
Pre-historic Storage
If you have ever been to an architect's office, you know they have big giant flat files and countless rolls of drawings – everywhere. Okay, that was way back in the day. Today, we file everything on the server. Sure, we have sets of drawings on our desks – but even the redlines are coming to us electronically. Bye-bye flat files. We once had almost an entire room devoted to flat files. Believe me, it was liberating getting rid of those dinosaurs of storage.
Bogged Down by Books
Back when I first started practicing architecture, they had these giant green binders called Sweets Catalogs. They are the construction industry's version of encyclopedias – and they became obsolete the minute they were published.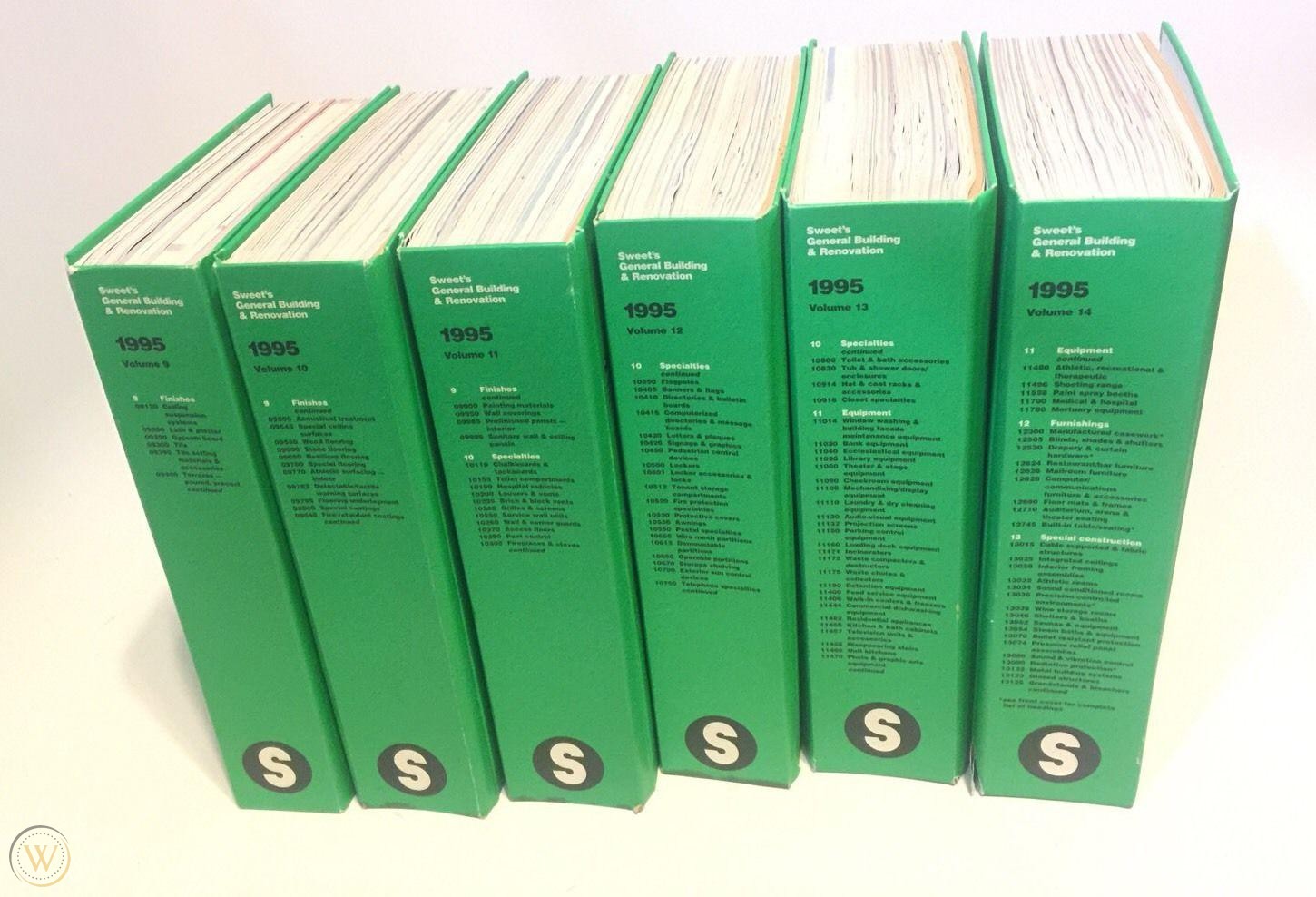 As residential architects, we had long abandoned Sweets Catalogues – yet we still have binders full of manufactures catalogues. As you might guess, those too became obsolete as we typically went online to discover the latest and greatest offerings. The same is true of code books. We had multitudes of old, outdated code books which we tossed in the dumpster because – you guessed it – we get the latest code information online.
Not Everything is Electronic
We kept some books. We have some great resources for architectural styles including the Field Guide to American Architecture and Houses in America.
I'm pretty sure those books have online versions, but some of the older books are probably out of print.
The other thing we did not take to the dumpster are our brick, stone, and paint samples. Sure, you can view these all online but trust me, you don't want to trust the accuracy of your monitor to correctly display colors. Just recently, we compared the photo from the brick supplier to the actual sample and sadly there is a significant color shift. The photo is more yellow than the actual sample.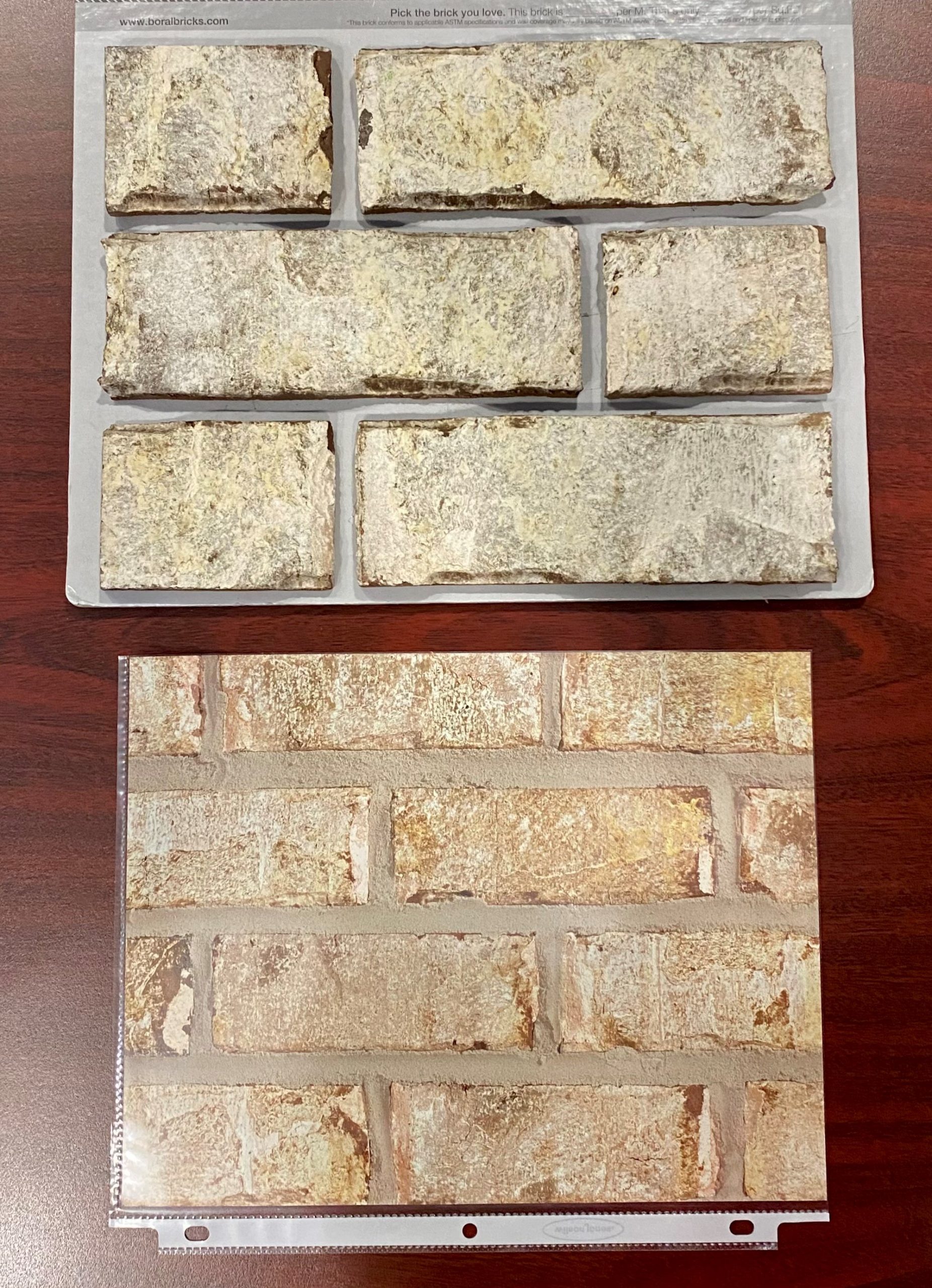 Unfortunately, the samples are super bulky, but we take great pride in our color selection process!
Purging Therapy
It felt good to go through old files, drawers, and bookshelves to toss out the old and make room for new. Indeed, it is downright liberating. It highlights the need to do this more often than every 9 or 10 years. Almost makes me want to do the same thing in my attic at home… Maybe next year.
When the dust settles
We moved the office last Friday. Then I conveniently left town on Sunday for the International Builder Show. And while we may have gotten everyone back and operational, there is still a lot of finishing touches – like hanging pictures and unpacking boxes of personal effects. The beginning of a new year is a great time to start fresh. We feel invigorated and ready to do what we do best – design houses!
Categorized in: Uncategorized
This post was written by Housing Design Matters