"Champagne taste on a beer budget" is not a new phrase or phenomena in the housing industry. The HGTV effect has long served to elevate buyers' tastes and demands at an affordable price. But with the rising cost of materials, labor, and interest rates, delivering on that promise is becoming increasingly difficult.
Now more than ever, designers and builders need to consider the rising cost of housing and come up with ways to hold price down. As I covered in my IBS speech last month, I am suggesting the following strategies:
The Density Trick
Cost Balancing
Cost-Effective Construction Techniques
Compelling Cost-Effective Streetscape
The Density Trick
Increasing the density of your project is one way to combat the rising cost of land. You may also have to combat your local zoning officials along with the way. You know the ones I'm talking about. These are the folks who don't want density and don't want sprawl, and don't get the joke.
Increased density may be obtained by smaller lots, smaller side yard setbacks (as small as 3.5') and even zero lot lines. Another technique is to measure the front yard setback to the garage and let the house come forward. Great for both the streetscape and more usable backyards. The challenge is to not only convince zoning officials to allow an increase in density, but also to maintain privacy for your buyers.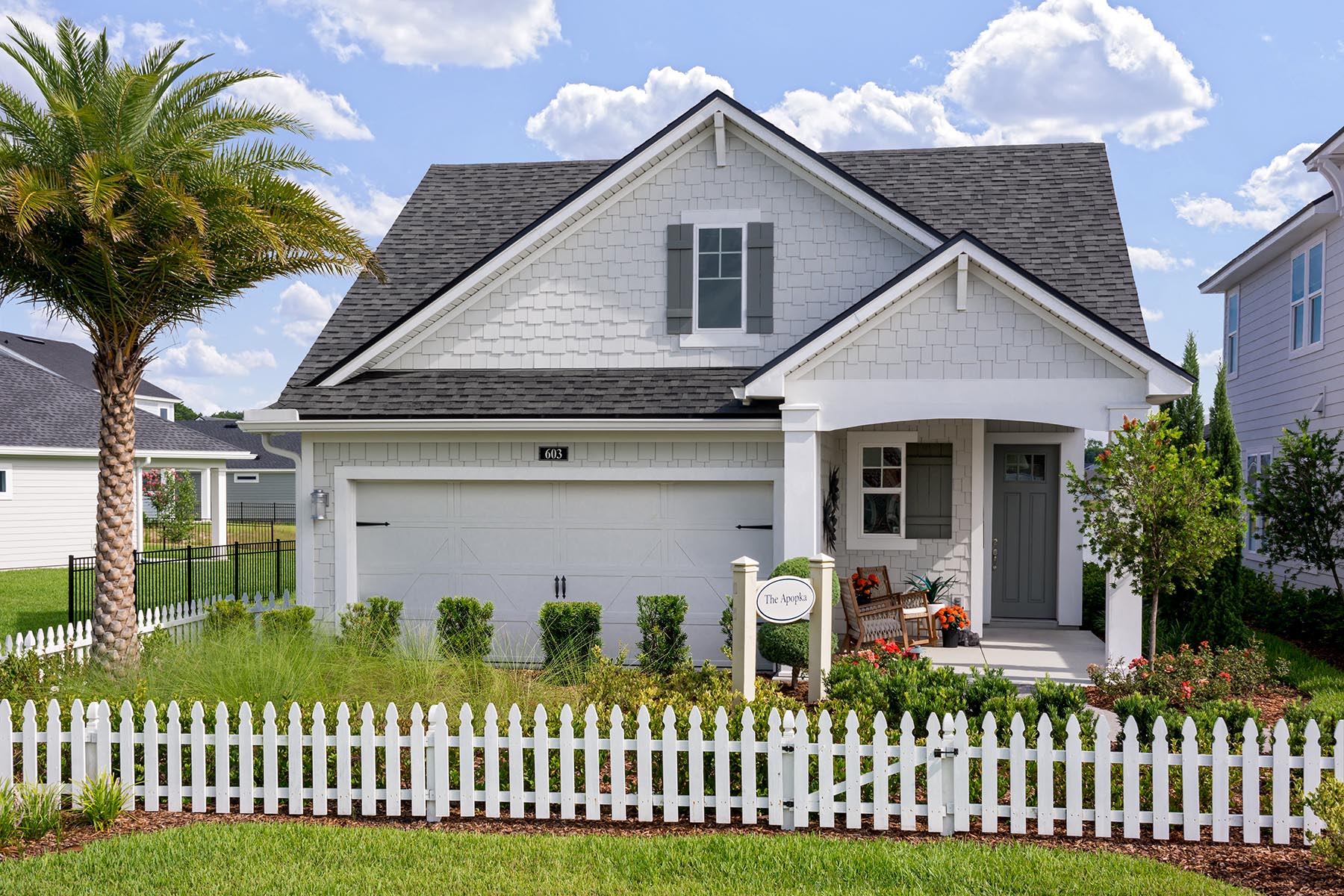 To add privacy between units, consider high glass on the sides of your homes in non-bedrooms. This could be a den, dining room, or bathroom. And when bedrooms are on the side of the home, I would suggest an option for two locations for that bedroom window. As the homes along the street get built, bedroom window location can be staggered to avoid bedroom windows looking directly into the neighboring house. Another key is to carve out private outdoor space and consider adding landscaping to block sightlines between houses.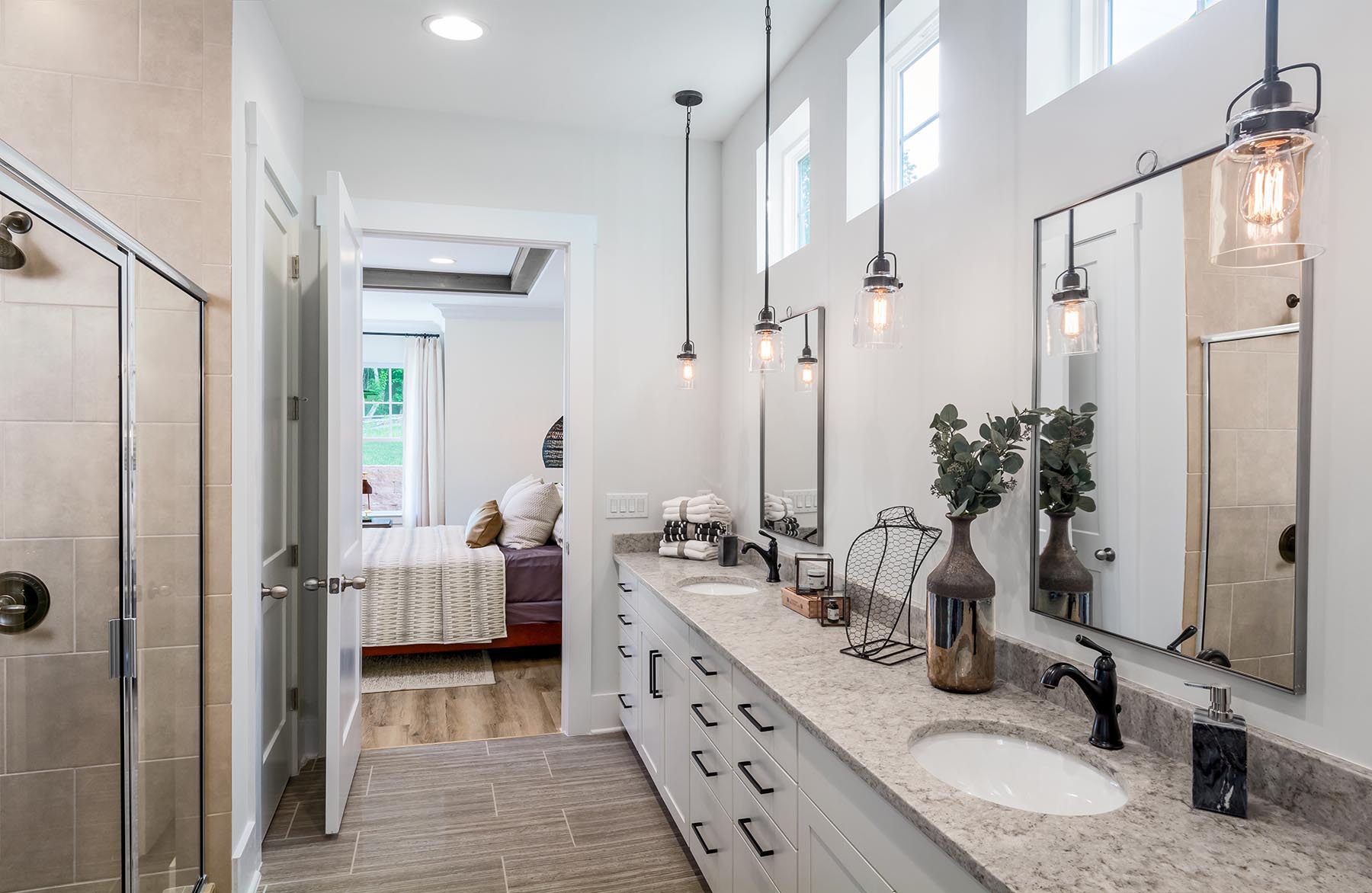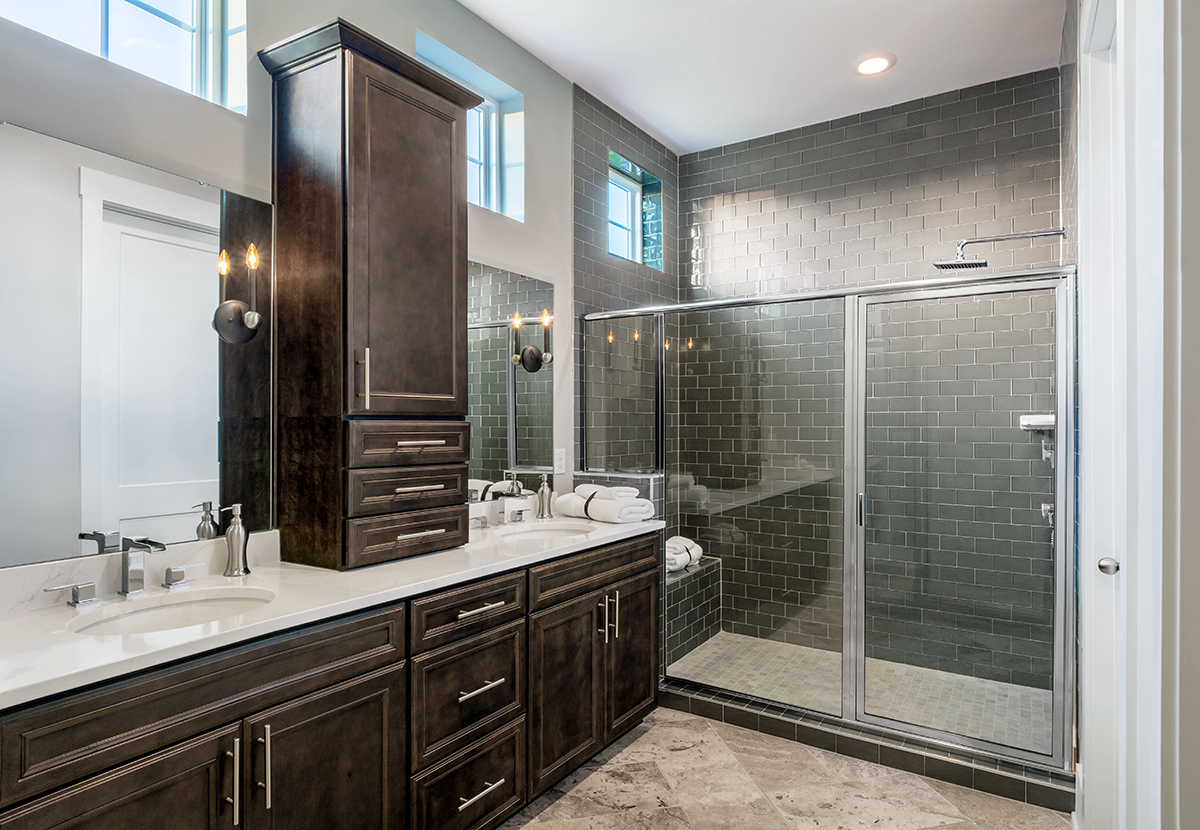 Another way to achieve greater density is through paired villas. In the past six months, we have seen a dramatic increase in this product type. I say it is the next best thing to a detached unit because there is light coming in from three sides of the unit. We have been designing paired villas in a variety of widths, garage sizes, and locations for a variety of buyer profiles. This includes first-time buyers, empty-nesters, and family buyers. I prefer an asymmetrical look for the elevations so it's not so obvious it is two homes.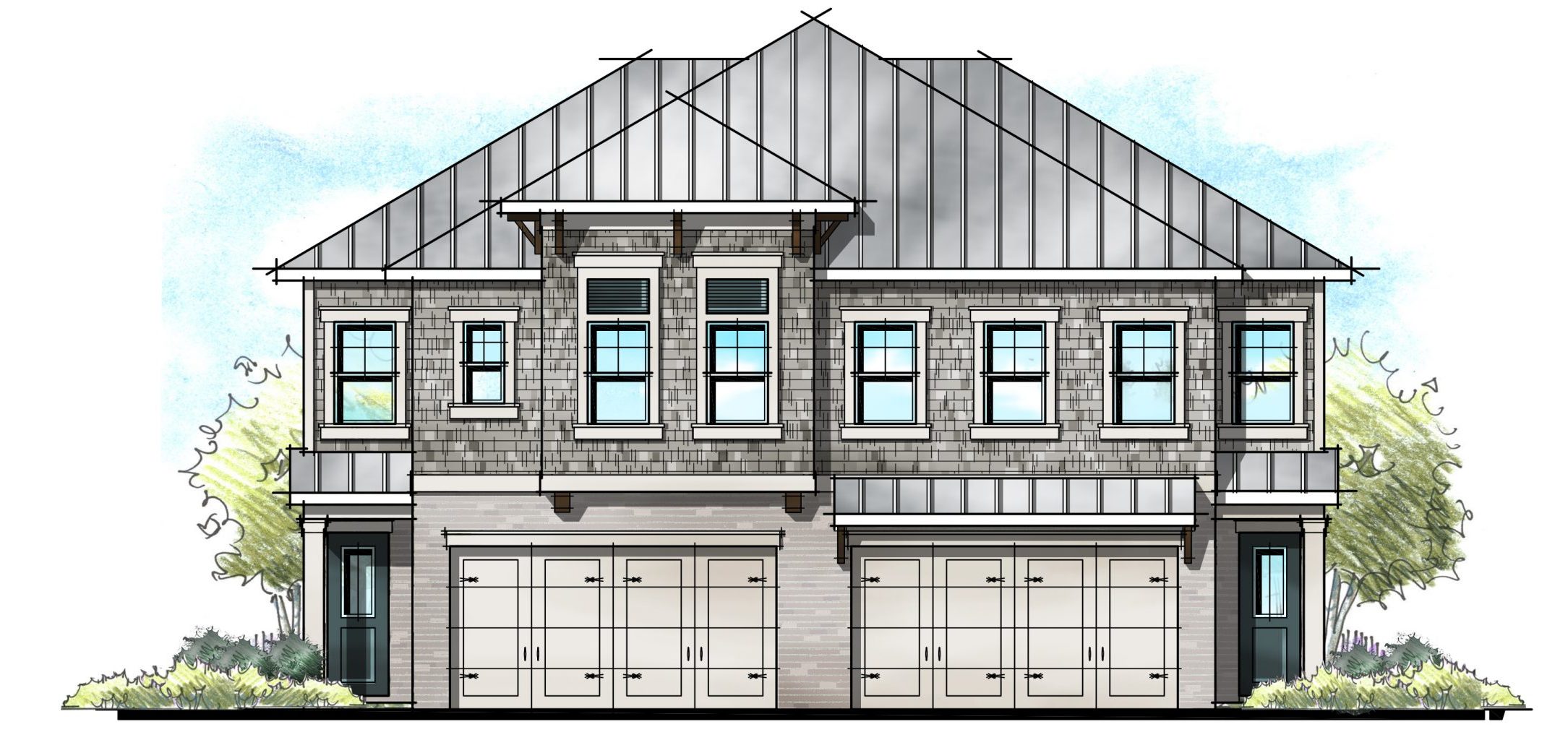 Cost Balancing
Simply put, cost balancing is adding what buyers value while removing what they don't. If only it were that simple! With the rising cost of construction, you should also consider what can be an upgrade. Let the buyers decide what options they can afford now and upgrade later or even DIY.
Builder's Biggest Dilemma
The biggest dilemma for builders today is ceiling heights. Should they build an 8' ceiling to keep costs down or build the more costly but desirable 9' ceiling. Keep in mind that it is obviously difficult to DIY a higher ceiling later. Some who build with concrete block have gone to an 8'-8" first floor ceiling verses 9'-4". Others will utilize a vaulted ceiling for a ranch plan.
But what about a frame built, two story house? Interestingly, many builders don't know the true cost difference between a 9' and 8' plate. Honestly, neither did I, so I asked an industry expert who provides pricing for builders. This is a great solution instead of relying upon your subs to tell you what things cost:
This expert provided me a cost for a cost comparison for a 35'x55' first floor with four sides of brick – this could a ranch plan or the first floor of a two-story home. I was surprised to learn it was only a $3,500 cost increase to go from 8′ to 9′ plate. Depending upon your markup and interest rates, this could add only $30 to a buyer's monthly payment.
Potential Tradeoffs
Of course, with the predicted rise in interest rates, this minimal increase could jump up to price some buyers out of the market. I suggest considering potential tradeoffs throughout the home that could help offset the higher ceilings. This includes the following:
Paint the walls and ceilings the same color (Think painter spraying the entire interior)
Knee walls vs rail and pickets at stairs
No corner cabinets in the kitchen (Avoids seaming the countertop & costly corner cabinet)
Minimal interior trim (buyers can add trim later)
Unfinished drywall in the garage – even no drywall on exterior garage walls
And much, much more.
Mitigate the cost of the higher ceilings with strategic window placement. A 5' tall window with a 7' head height is a perfectly balanced within the wall with 2' above and below the window. This saves a lot compared to an expensive 6' tall window. The biggest savings come with the cost of an adjacent French door or sliding glass door. Since the 8' door is significantly more expensive, the window at 7' head height looks correct next to the door at 6'-8" – especially if you drywall wrap your windows and trim out your door.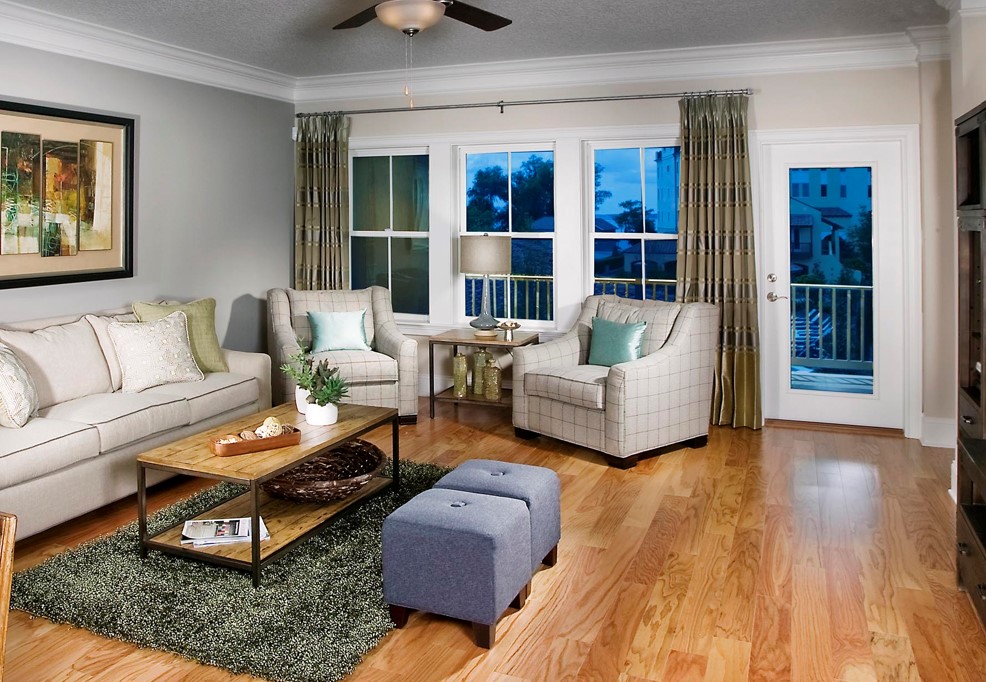 Believe me, nothing looks more like a mistake than a window at 8' next to a door at 6'-8":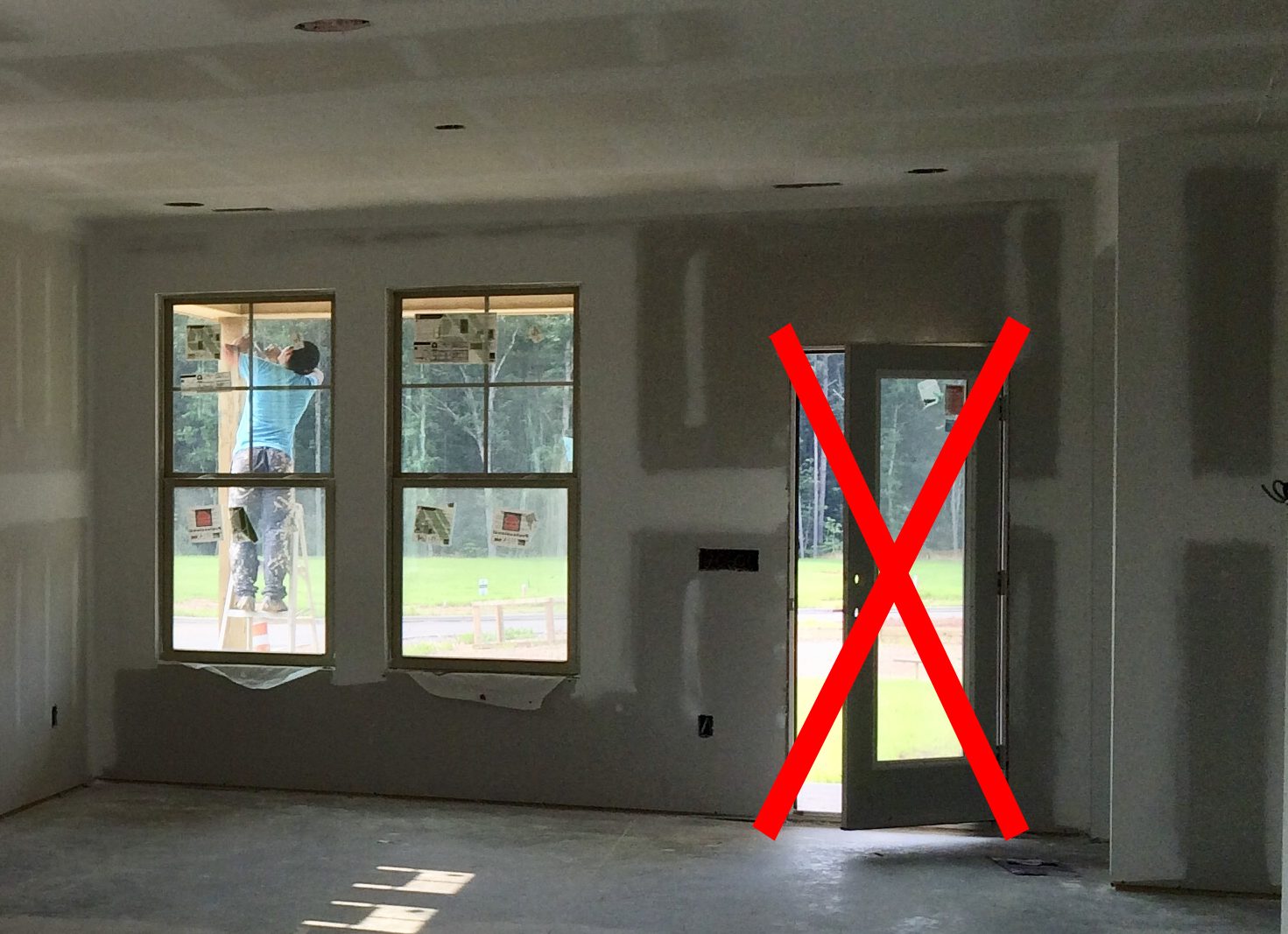 Even as hurdles continue to mount, we shouldn't give up on making the American Dream more attainable for more people. Do you have any strategies to deliver champagne taste on a beer budget? Next week, we will dig deeper into what buyers value vs what they don't.
Categorized in: Affordability, Champagne Taste on a Beer Budget
This post was written by Housing Design Matters