As we have discussed the last two weeks, this is not a new phrase or phenomena – but with increased costs in land, materials, and labor, "Champagne taste on a beer budget" is becoming increasingly difficult to deliver. So far, we have covered the density trick to spread out the high cost of land, the ceiling height dilemma, cost balancing and cost-effective construction.
When it comes to your streetscape, this is no place for DIY. While you may be tempted to skimp on your exteriors, I've got some great tips and tricks to save on cost without sacrificing a compelling streetscape.
Embrace Color
You're going to paint the house regardless, why not vary the color from one house to another? Avoid painting every house some slight variation of "builder beige". Instead, let the style of the home guide you on which colors to select. The Craftsman style is most impactful in more saturated earth tones while a low country style shines in light, bright breezy colors.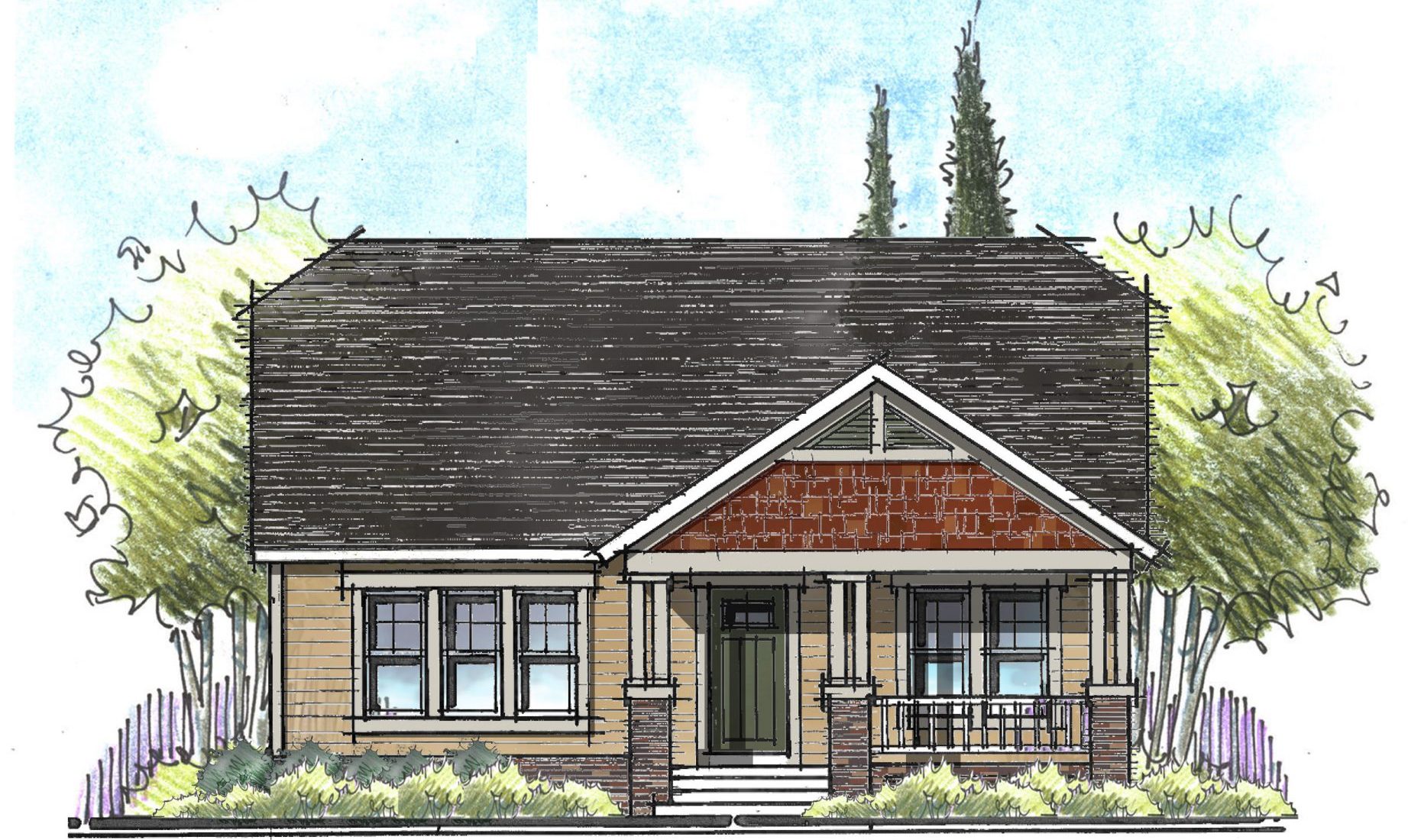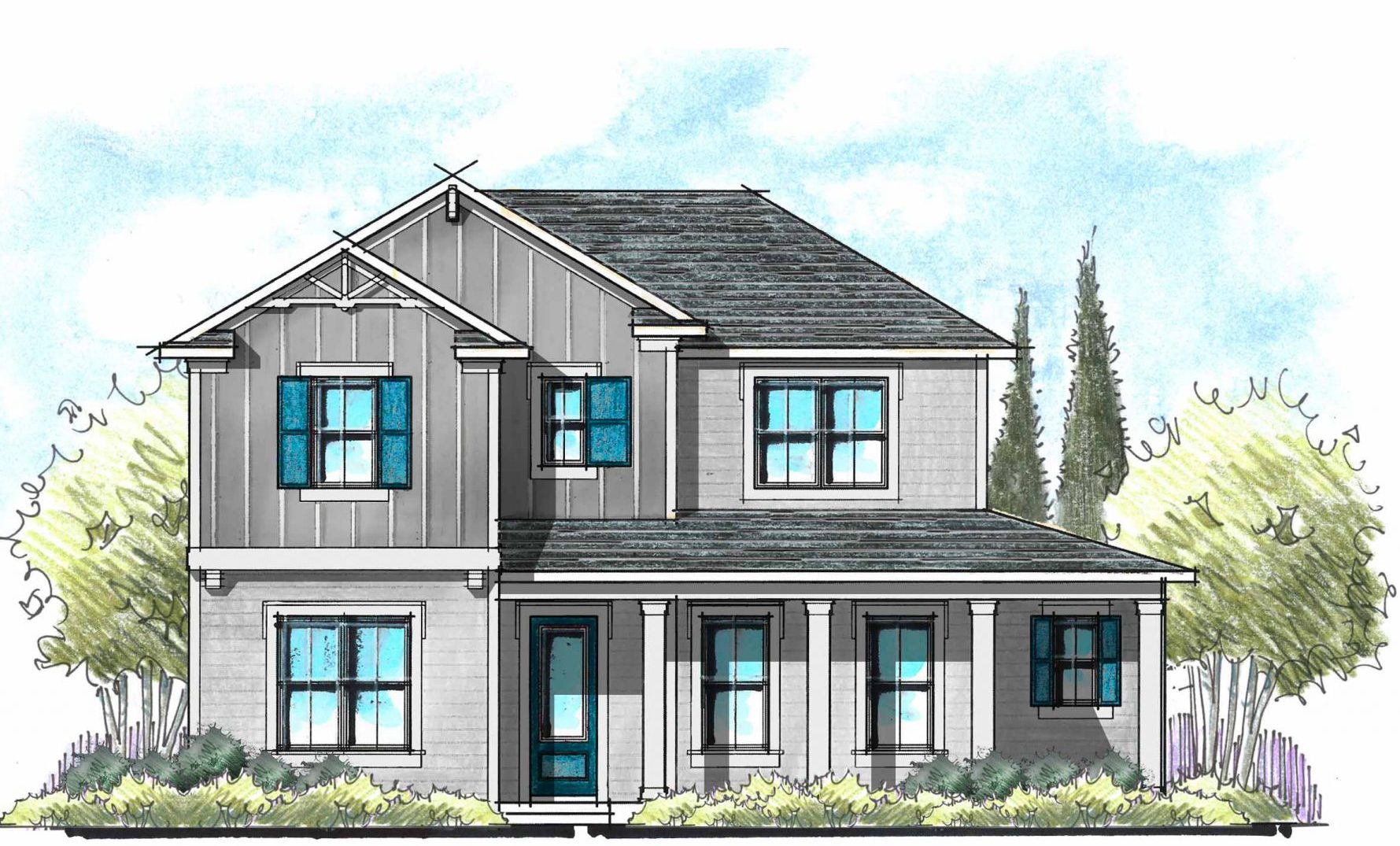 But of course, there's no denying that a significant percentage of Americans want a clean white house. But as with any color, an entire streetscape of white houses is just a bland as an all-beige street. Yes – you can paint a farmhouse style in something other than white: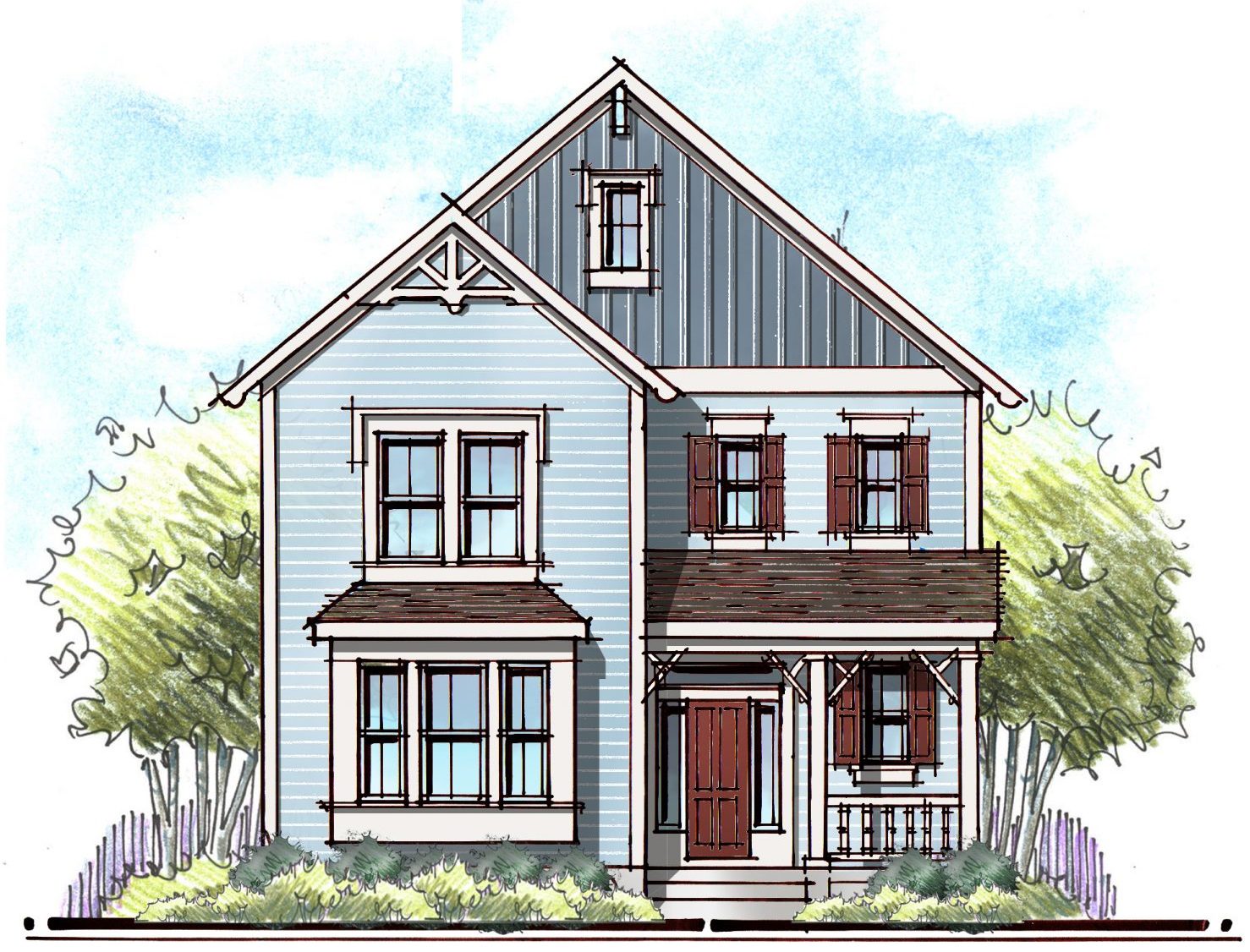 You might even consider two body colors on the front of your home. A simple siding change from lap to board and batten is far more impactful when using color to highlight the transition. Add personality to each home with the accent color on the front door and shutters.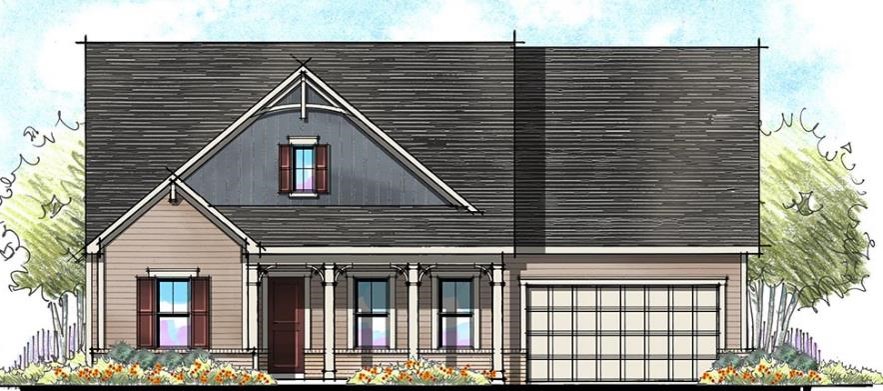 But if you take nothing else from this blog, hear this – do NOT paint the garage door an accent color!
Control the focus
Last week, we also talked about avoiding a beam over the garage. I know for some, the thought of a two-story face garage may sound scary. However, a simple box over box two story home can be both cost-effective and attractive if done with care.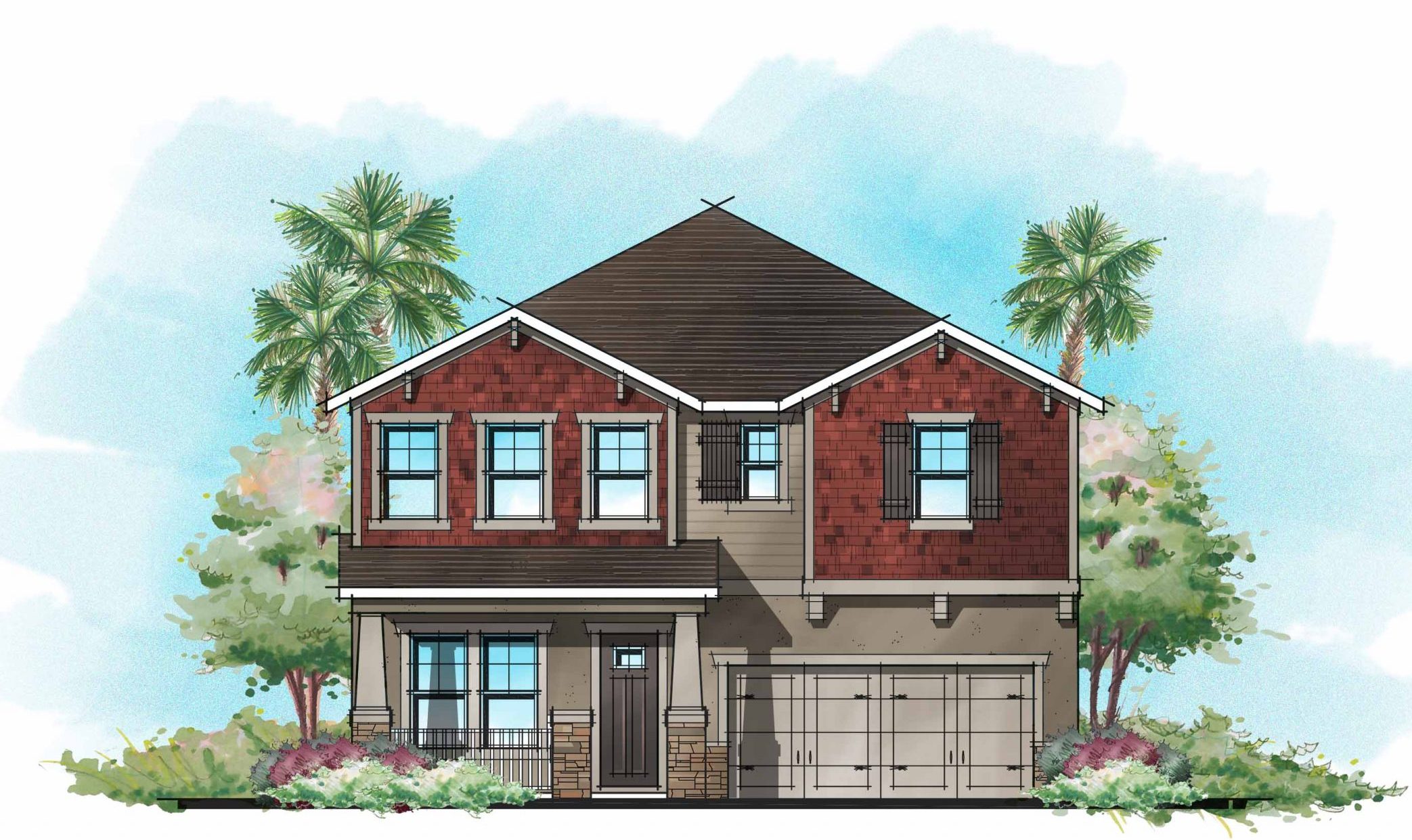 Start by visually breaking up the two-story face at the garage. This can be done by changing the material and accenting that change with a different color. And since we have already learned not to design a snout garage (covered last week), we can shift the visual focus on the balance of the home. A front porch breaks up the front of the home and adds a splurge that buyers are looking for. Add a gable on the side opposite the two-story face of the garage. Our eyes are naturally drawn to this roof line. Accent that gable element with red shake shingles and your box over box house is now a charming home that doesn't focus on the garage.
Cost-Effective Roofs
Like windows, trussed roofs are expensive and take a long time to be delivered. Keeping them simple will cut down on both cost and delivery time. Consider a dual pitched roof to keep down the overall amount of lumber needed without sacrificing the streetscape. Use a steeper pitch for front facing, side to side gables and a less steep pitch for front to rear sloping roofs. If you build in a high wind zone, hip roofs are most cost-effective. Away from the coast, a gable roof is simpler and therefore cost less.
Vary the Style
When it comes to your streetscape, do not underestimate the power of nostalgia with your buyers. That means you need to think beyond just elevation A, B, and C. Think instead about exterior styles.  Just because you added brick to the front of a house doesn't mean you "changed the style". If the houses in your offering have three exterior elevations, consider more than just three styles for the streetscape. This will help you with any monotony code and enliven your streetscape. Make sure to add variety to the most cost-effective styles. In tough economic times, buyers may be forced into selecting the cheapest style. This can become boring and monotonous quickly.
Style and roof pitch do tend to go together. In high wind zones, consider styles that are comfortable in low pitches like Craftsman, Spanish or Tuscan.
In areas with snow loads, higher pitches are needed so you might consider French or English Country styles.
Let's continue to work together to make the American Dream of homeownership not only attainable, but desirable!
Categorized in: Affordability, Champagne Taste on a Beer Budget
This post was written by Housing Design Matters