By the time this goes out, I will be in Las Vegas for the 2020 International Builders' Show. Thankfully, the weather isn't supposed to be anywhere near as cold as it was last year. I know, no one wants to hear the Floridian complaining about the cold (especially our own Justin Bucy in Chicago), but my tolerance for the cold is pretty pathetic. Even though I went to high school and college in Ohio, moving to the sunshine state thins the blood.
What can builders do to keep their buyers warm and cozy when looking at their houses? Last year's builder show featured quite a few solutions, some of which I took full advantage of (and plan to do the same this year). If my northern friends can add any helpful tips, I am all ears! Here are some of my favorites:
Heated Floors
Tile floors get cold in the winter. How cold your climate is determines whether you want to warm the entire house as a radiant heating system or limit it to the master bathroom floor. A builder in Idaho includes radiant floors as standard and air conditioning as optional. Further south, a friend of mine added heated floors to her master bath but didn't include the tile area between the His-Her walk in closets. She quickly learned how cold a tile floor can get without the heater.
Heated towel bars
There really is nothing like a warm towel to start and end your day with. What a great way to elevate your buyers' spa-like bath and pamper them through the cold months ahead. They come in a variety of sizes and finish options – to match the rest of the bathroom accessories.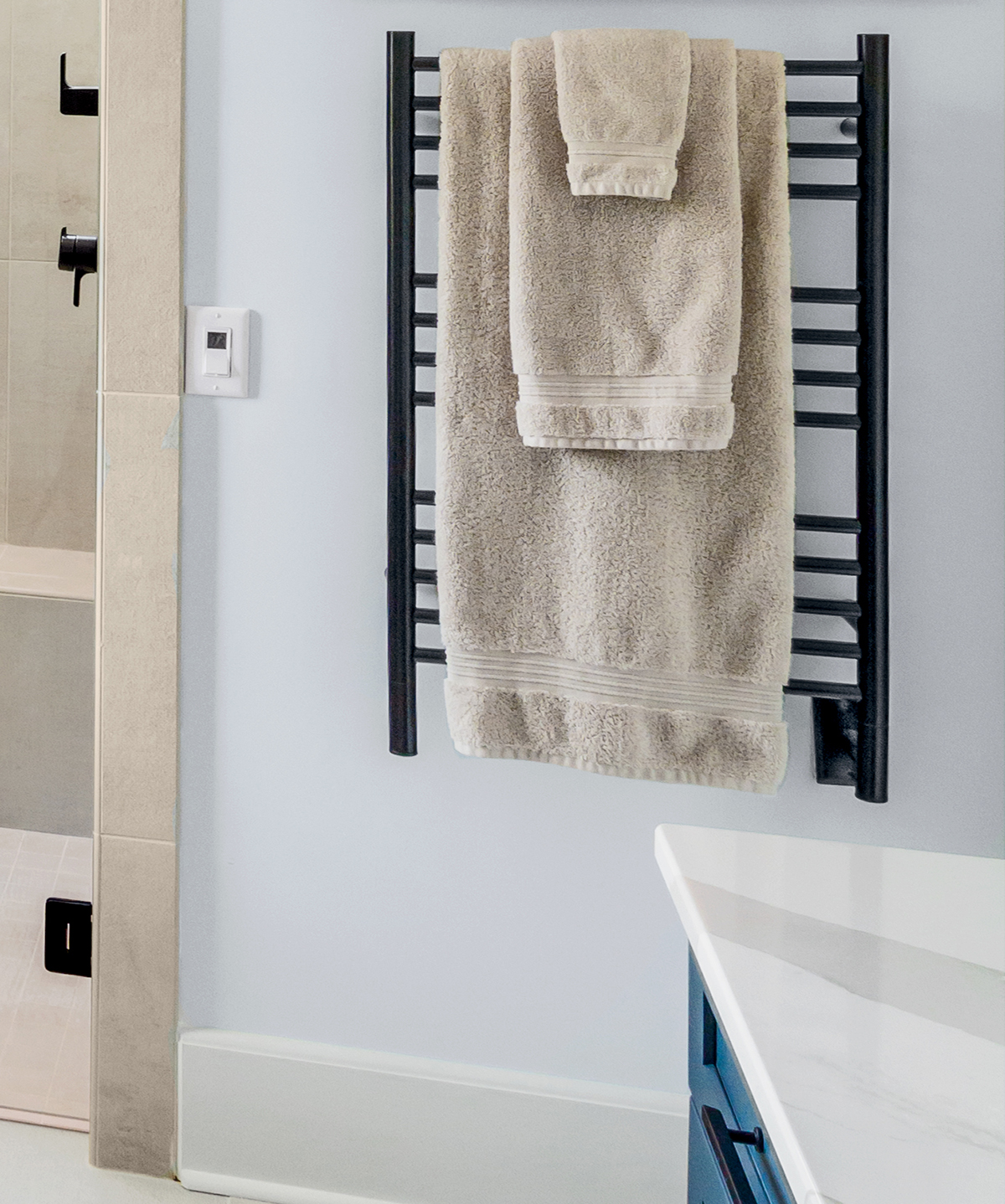 Heated toilet seats
When they were first introduced, heated toilet seats were an odd luxury reserved for high end hotels – and they weren't exactly elegant. These days, many buyers swear by them and the seats themselves are less clunky looking. Nice to have, but perhaps not a good feature to demonstrate in a model home. Let's move on from the potty-talk.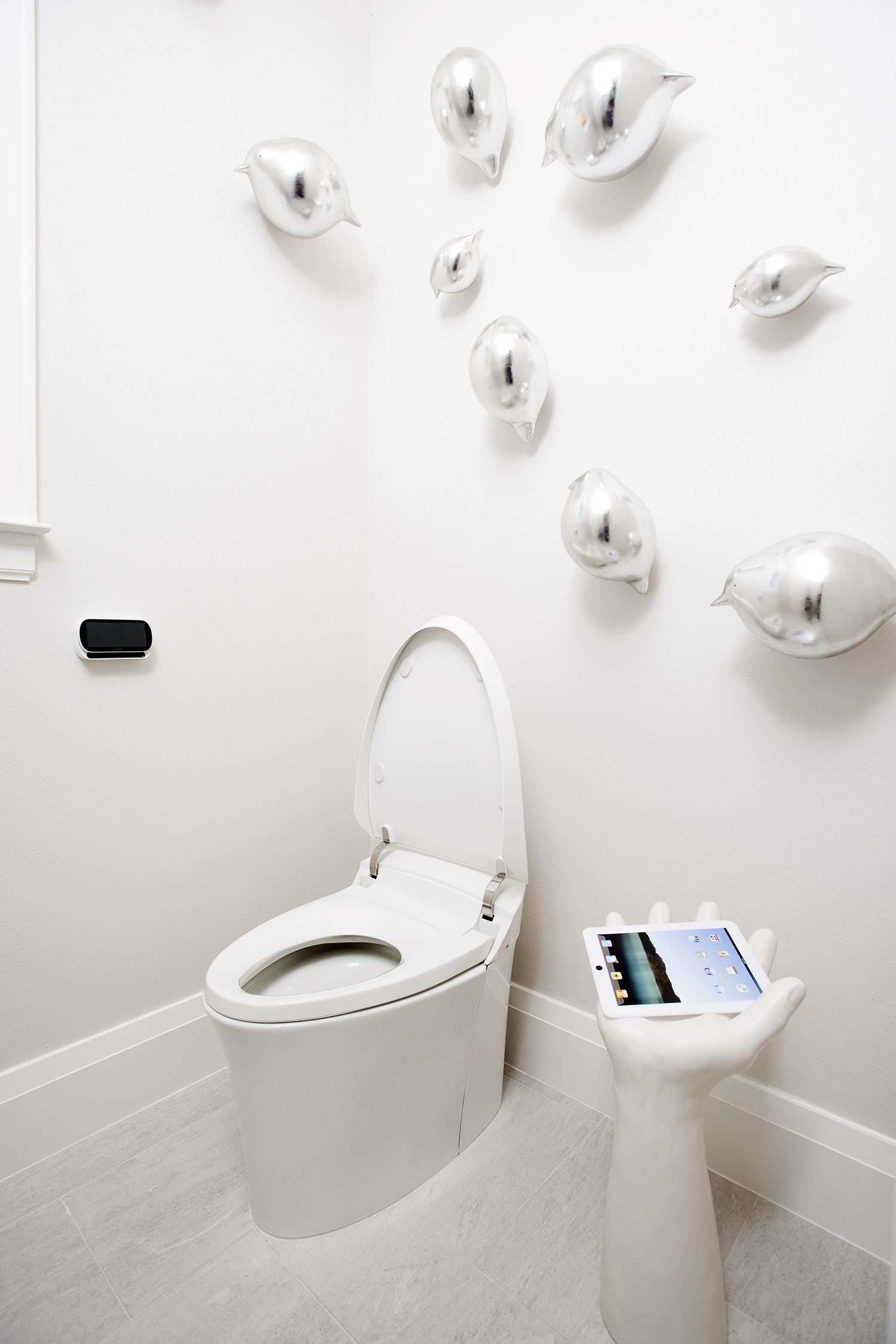 Fireplaces
Seldom selected in Florida, but standard everywhere else. The traditional, wood burning fireplaces were once a heating disaster, making one room hot while drawing in cold air from every leaky door and window to feed the air hungry flames. Fortunately, now there are so many energy efficient options and fuel sources including gas, alcohol and electricity. If I were selling this time of year, I would light up the model fireplace everyday to sooth buyers as they come out of the cold.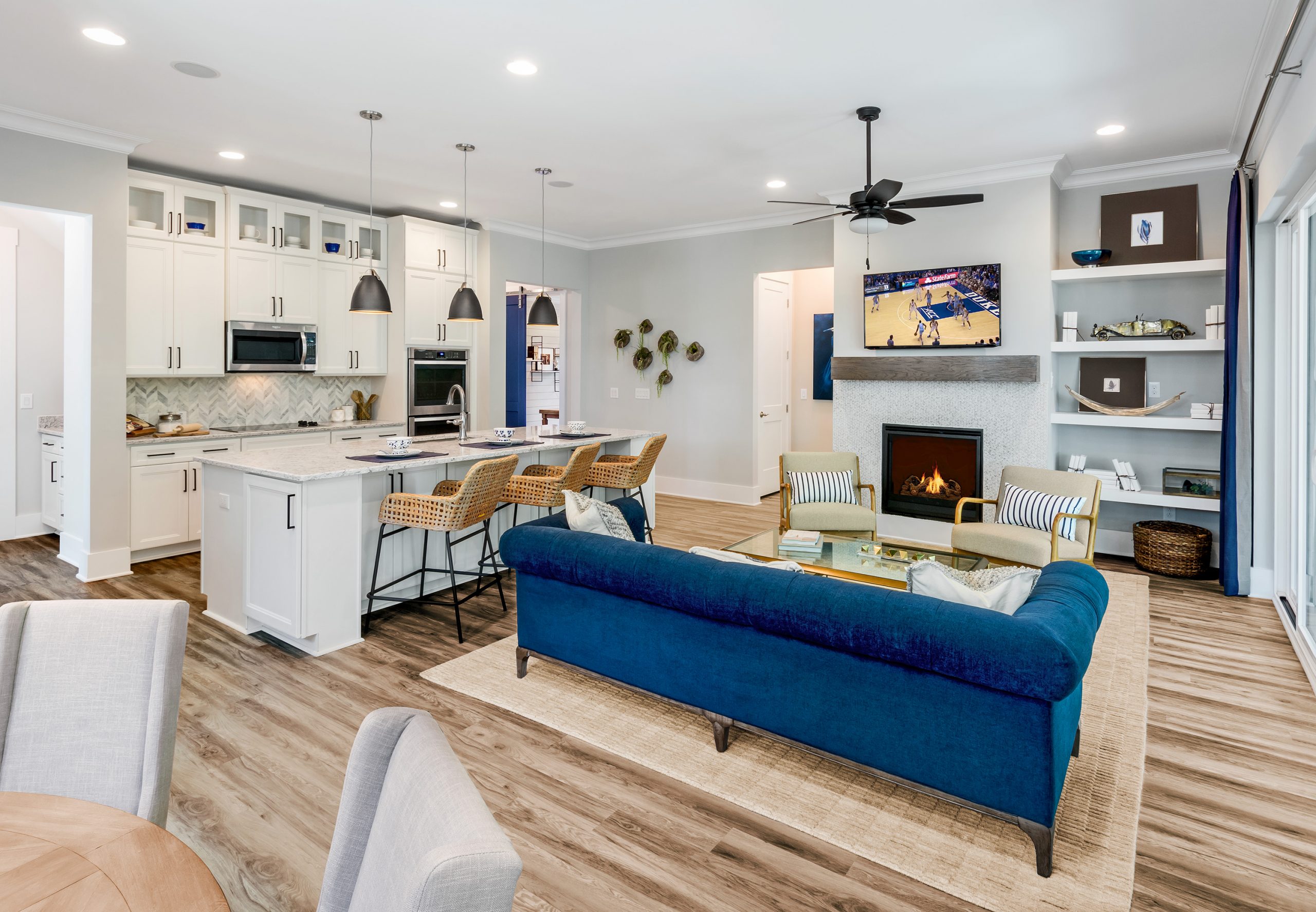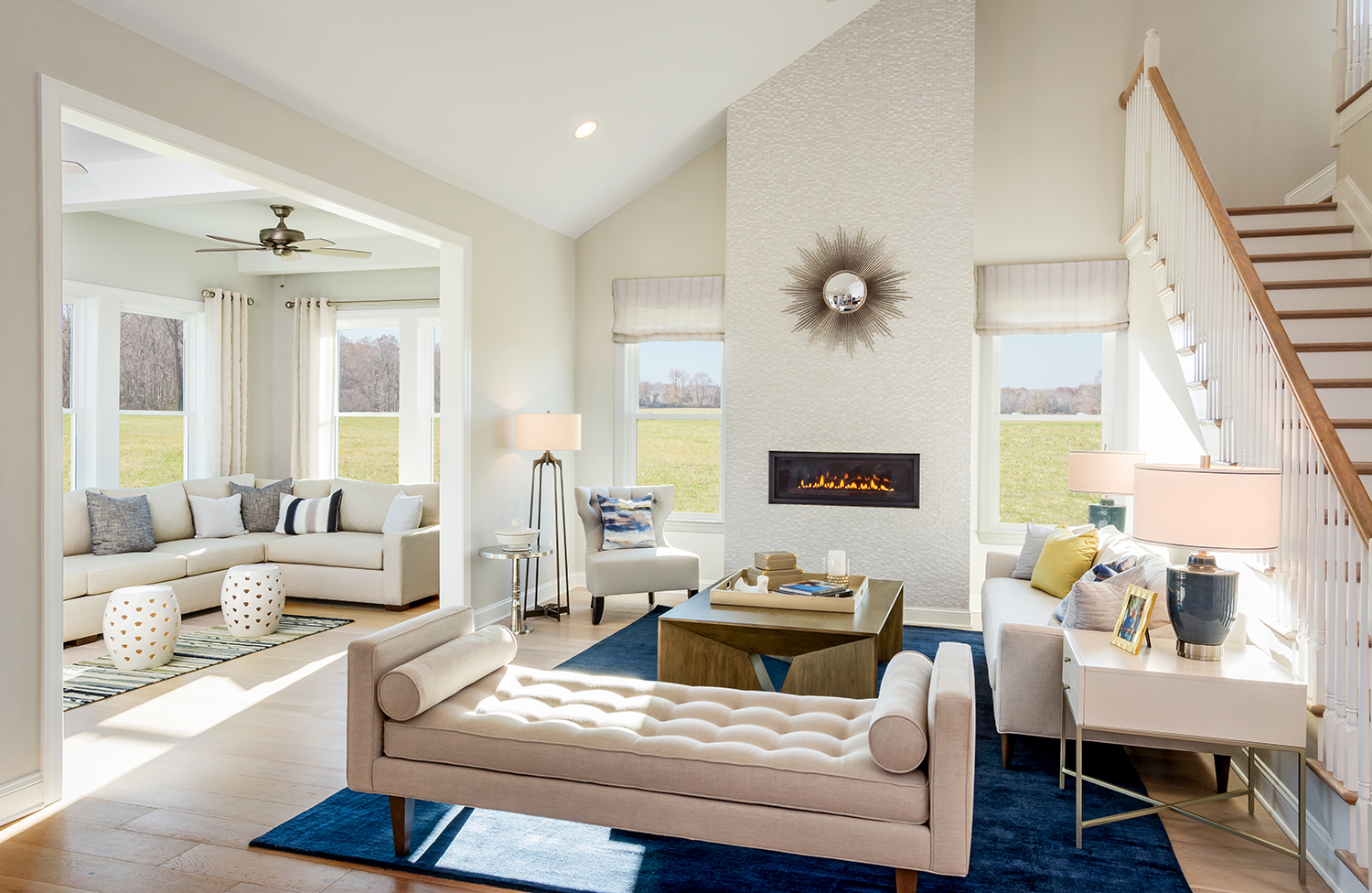 Outdoor Fireplaces and FIRE PITS
If I was selling on days where the sun set hours before the model closes, you can bet I would start the outdoor fire feature daily, beckoning potential buyers to venture outside with the magical flickering of light. While these may not be the most practical source of warmth, they do help to make the best of a challenging time of year with great ambiance.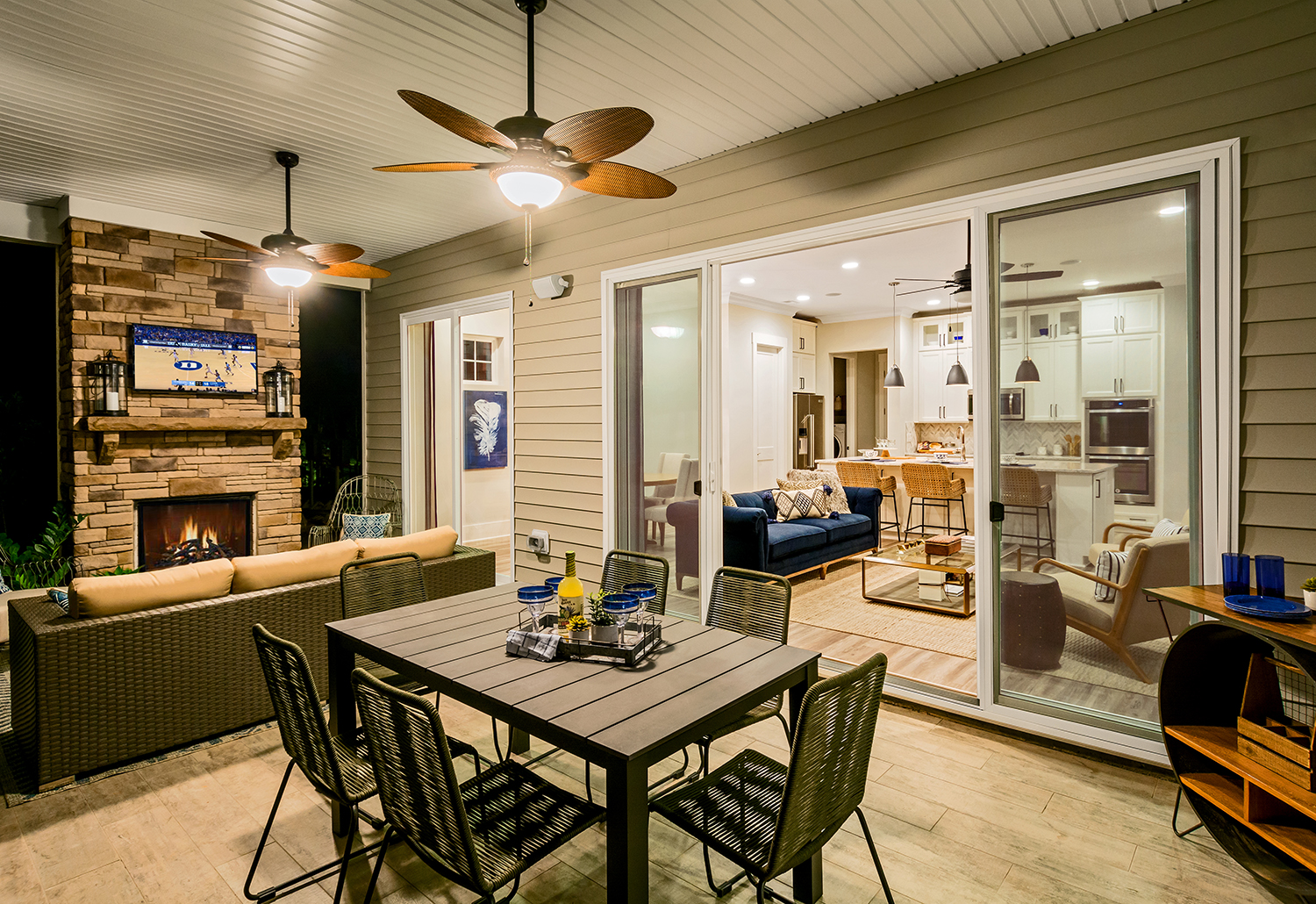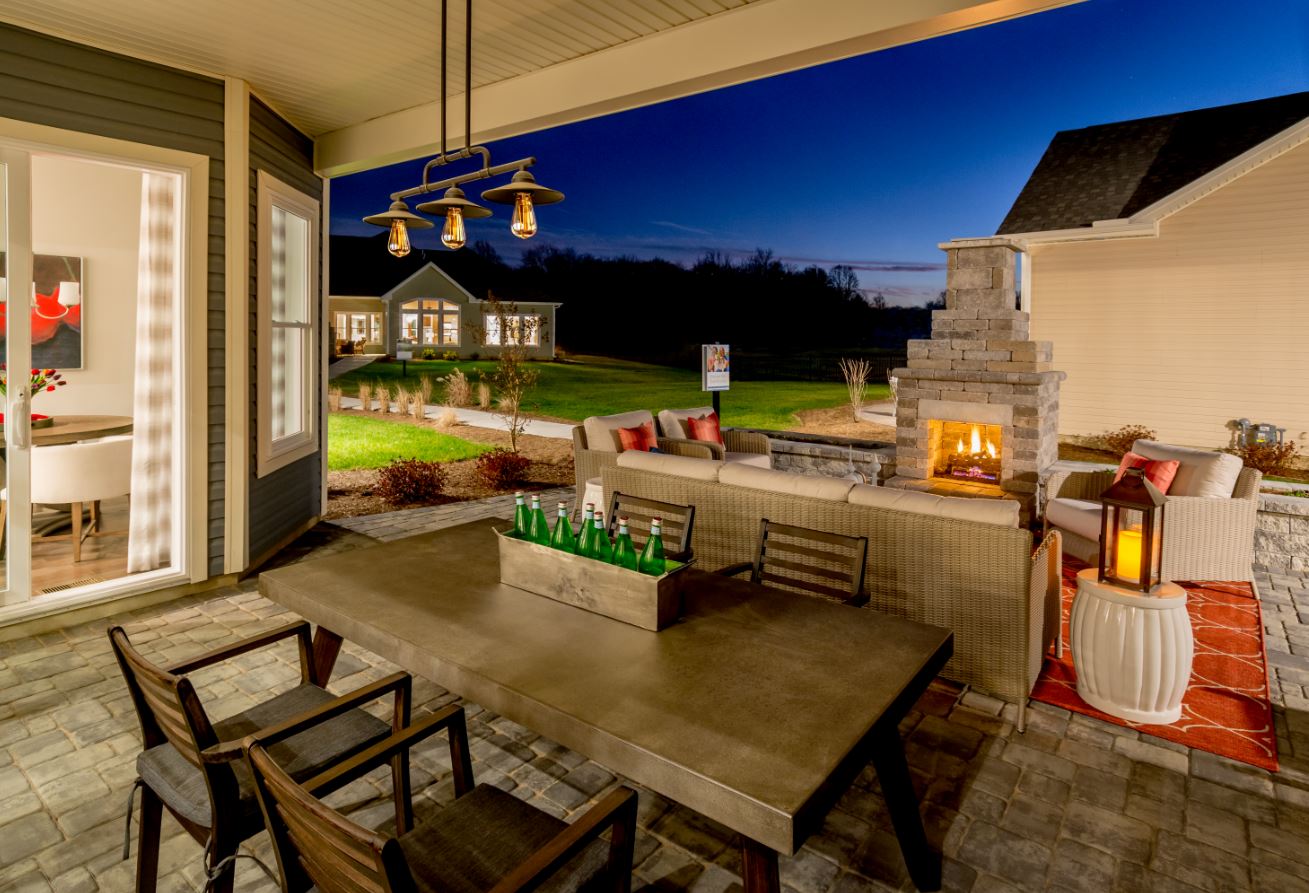 Outdoor heaters
As we all know, outdoor living has become a huge focus lately. Indeed, we've seen a dramatic increase in square footage devoted to outdoor living. The problem is for colder climates, this area becomes a barren wasteland during the dark days of winter. Suddenly the size of home becomes dramatically smaller. To avoid cabin fever, consider radiant heaters – preferably mounted to the ceiling. Free-standing heaters that you might find at your local bar are fine, but the ceiling-mounted ones I saw at the 55+ housing tour last year in Vegas were far more elegant.
Do you have any tips to stay warm? Maybe it's as simple as keeping the coffee flowing. Here's to helping you and your buyers survive and thrive this winter. Cheers!
Categorized in: Outdoor Living, Seasonal Blogs
This post was written by Housing Design Matters