Happy Day after Labor Day! For many, Labor Day signals the end of summer. In Florida, kids go back to school in August, and it is still blazing hot – so labor has a different but significant meaning.
It is the start of football!
This weekend, the Patterson family watched way too much college football if you ask me. My husband and children would beg to differ.
But that's nothing. JT from our Tampa office shows his dedication with no less than 3 separate screens!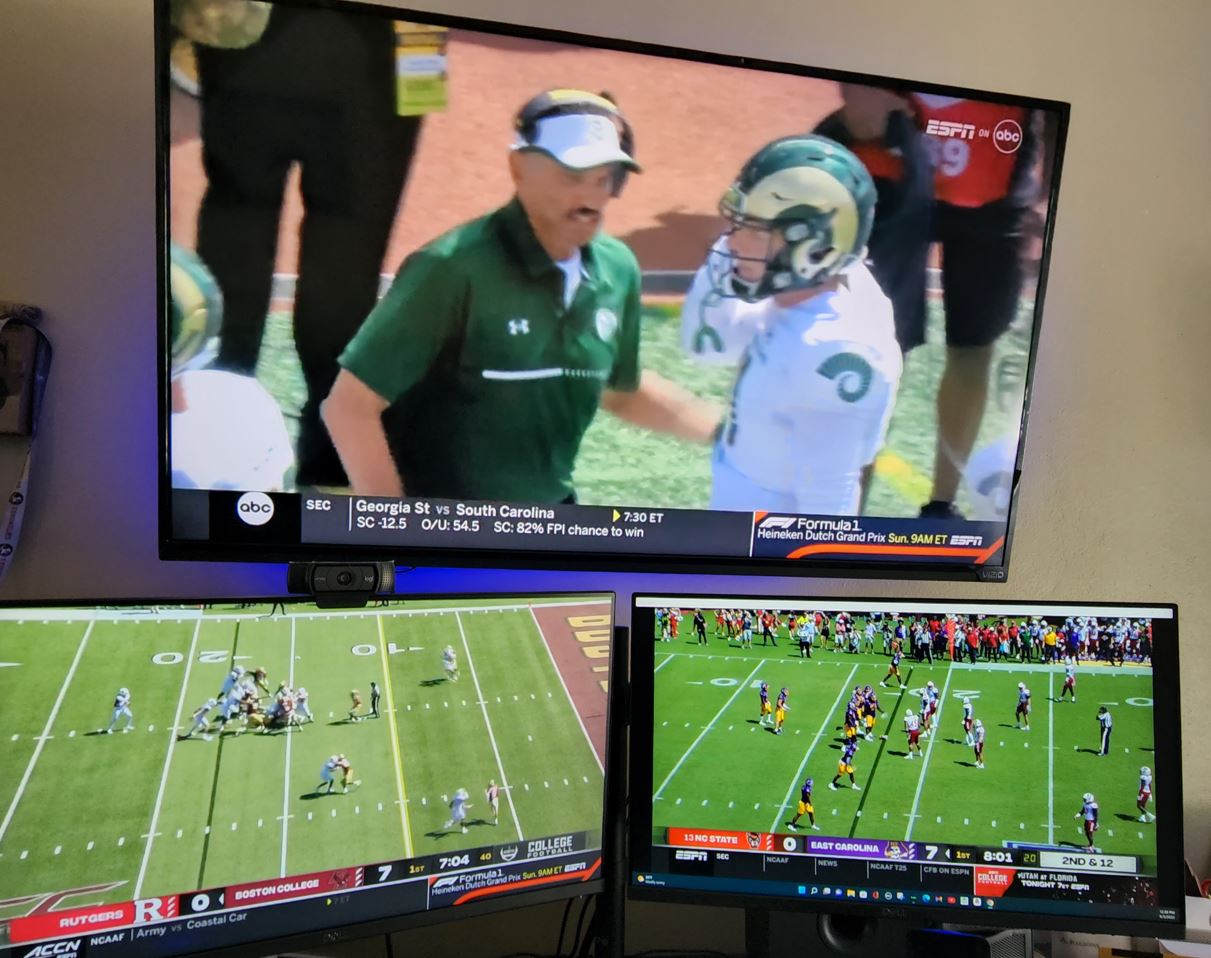 NFL football is next! Football is an obsession with Americans – much like soccer – sorry, fútbol – is to the rest of the world.
So, the question is, are your houses ready for some football? Can you capitalize on the obsession with the design and merchandizing of your homes? At the risk of stating the obvious: It all starts with the TV.
Where does the TV go and in what rooms?
Can you see the TV from the kitchen or is the cook have to run around a corner to see a replay of what they just missed?

What should be the focal point of the great room – the TV or the fireplace?
And then there's the game room! You know, the place you go to watch the GAME! Forget the pool table – make it sports bar! Can you rebroadcast the NFL Red Zone on a continuous loop? Or maybe ESPN Classic? Imagine stopping buyers in their tracks as they become mesmerized watching what is playing!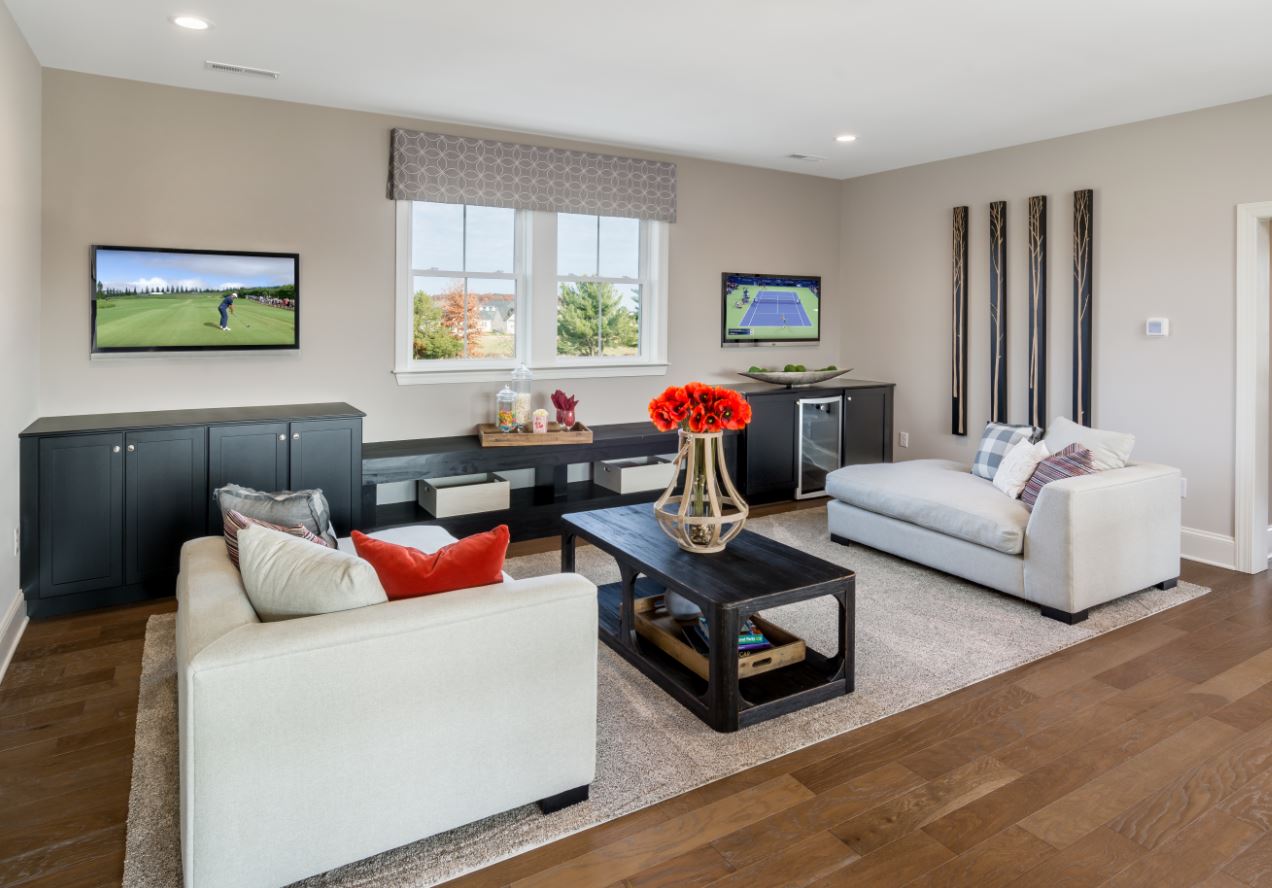 Capitalize on our love of sports with not one but two TVs – or more! These become the anchor to the sports bar theme that really feeds on our obsession. Include a beverage station to complete the sports "bar" theme.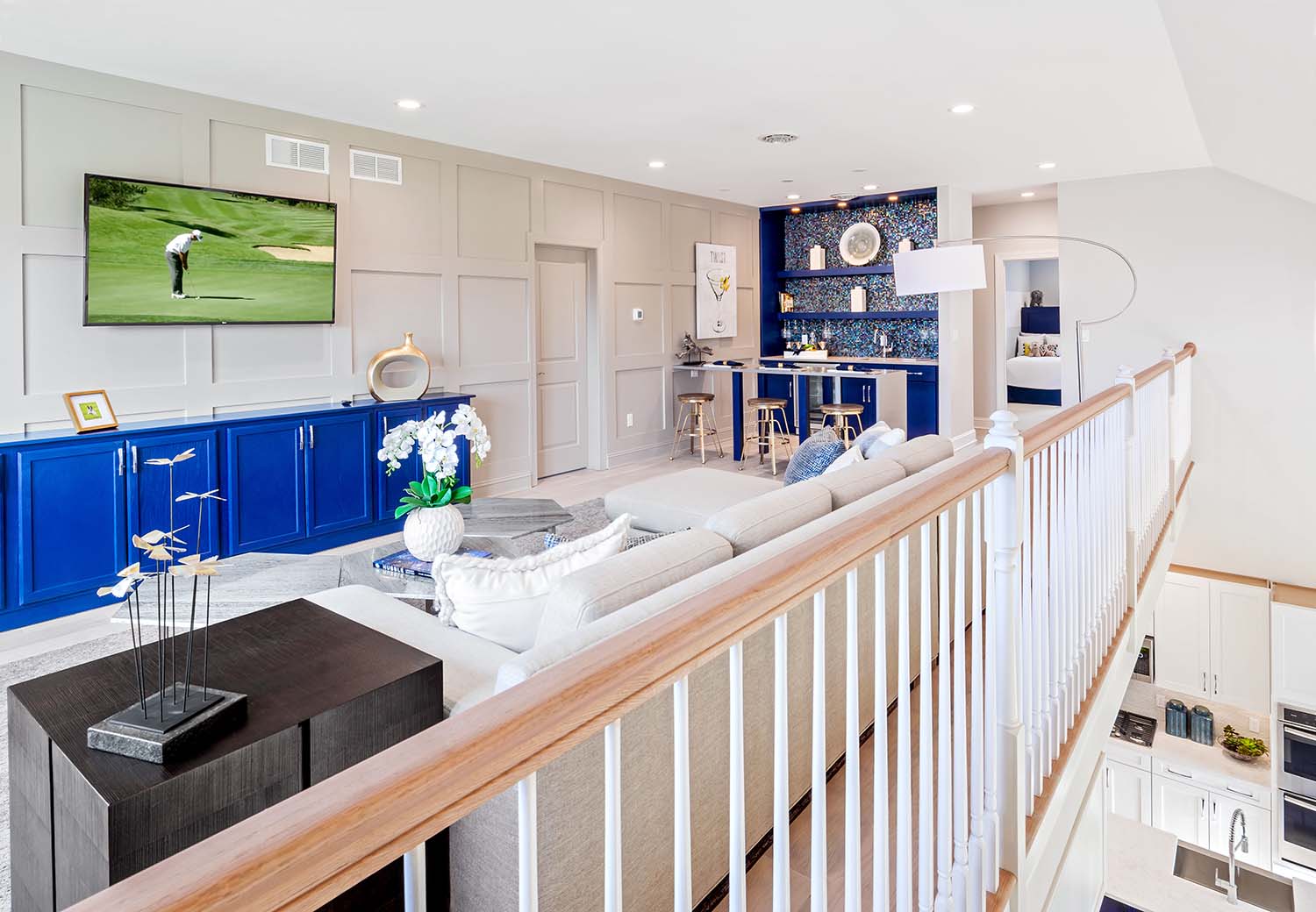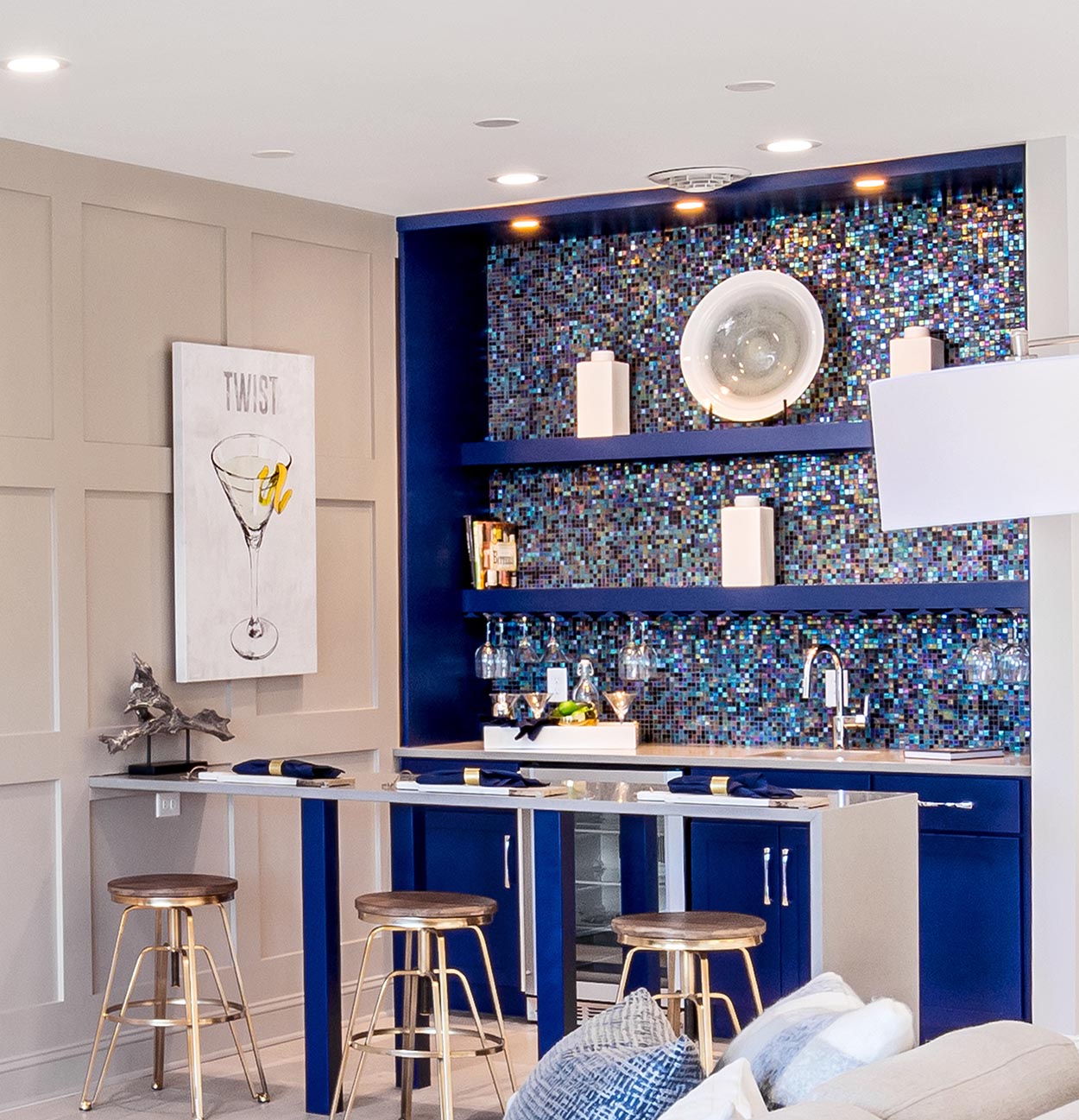 Since the sports season is always changing, the TV keeps the game room current with the sports du jour: football in the fall, basketball and hockey in the winter, the NCAA tournament in the spring followed by baseball and golf into the summer.
The goal is for your buyers to imagine themselves having fun in your house and visualize how much more enjoyable watching their favorite sporting event will be. That fun factor will be most memorable when it comes time to making a decision.
How will you capitalize on football this fall? Sports have always been an emotional outlet for fans – forgetting about their troubled lives for the duration of the game (or two). It seems that we need a good football season more than ever this year. Does your house offer what it takes to make the most of the season? Are you ready for some football?
Categorized in: Seasonal Blogs, Uncategorized
This post was written by Housing Design Matters