We already know Airbnb's profound effect on the hotel industry. But what about housing? Will Airbnb change the way we design new homes to accommodate short-term rentals? How about its effect on the remodeling industry? Will folks decide they need to remodel to make their houses more attractive for Airbnb guest?
The answer is both yes and no. Let's face it, this new travel alternative blossomed in our current housing stock – worldwide. Travelers and hosts have accepted the status quo and made it work. Those of you who use this service know there are several stay options:
Entire Place
Private Room
Shared Room
"Entire Place" is very much like Vacation Rental by Owners (VRBO), affording maximum privacy to owner and guests. The other options are considerably less private. One friend told me she had selected a private room – which was fine until she woke up the next morning to discover her host had also rented out shared space in other parts of the home. She awoke to a house full of people sleeping on the coach and even a few on the floor. Needless to say, there was always a line for the bathroom. Not exactly what she thought she had signed up for.
Plan For It
I think the key for new construction is creating a sweet spot between the complete privacy of a whole house rental and the overexposed shared spaces. Many architects and builders are starting to implement semi-private suites, some with separate entrances for maximum privacy and convenience. How about a small kitchenette so guests can make coffee in the morning and enjoy chilled beverages from the small refrigerator? This sounds a lot like the "granny flats" we've all designed over the two-car garage with the added benefit of acoustical privacy between host and guest.
This is a great way to keep costs down for the traveler while also offering revenue potential for the renter. A young couple just getting started could use this rental to add to their bottom line. An older widow who has lost their spouse and social security payment could use this revenue to allow them to age in place longer.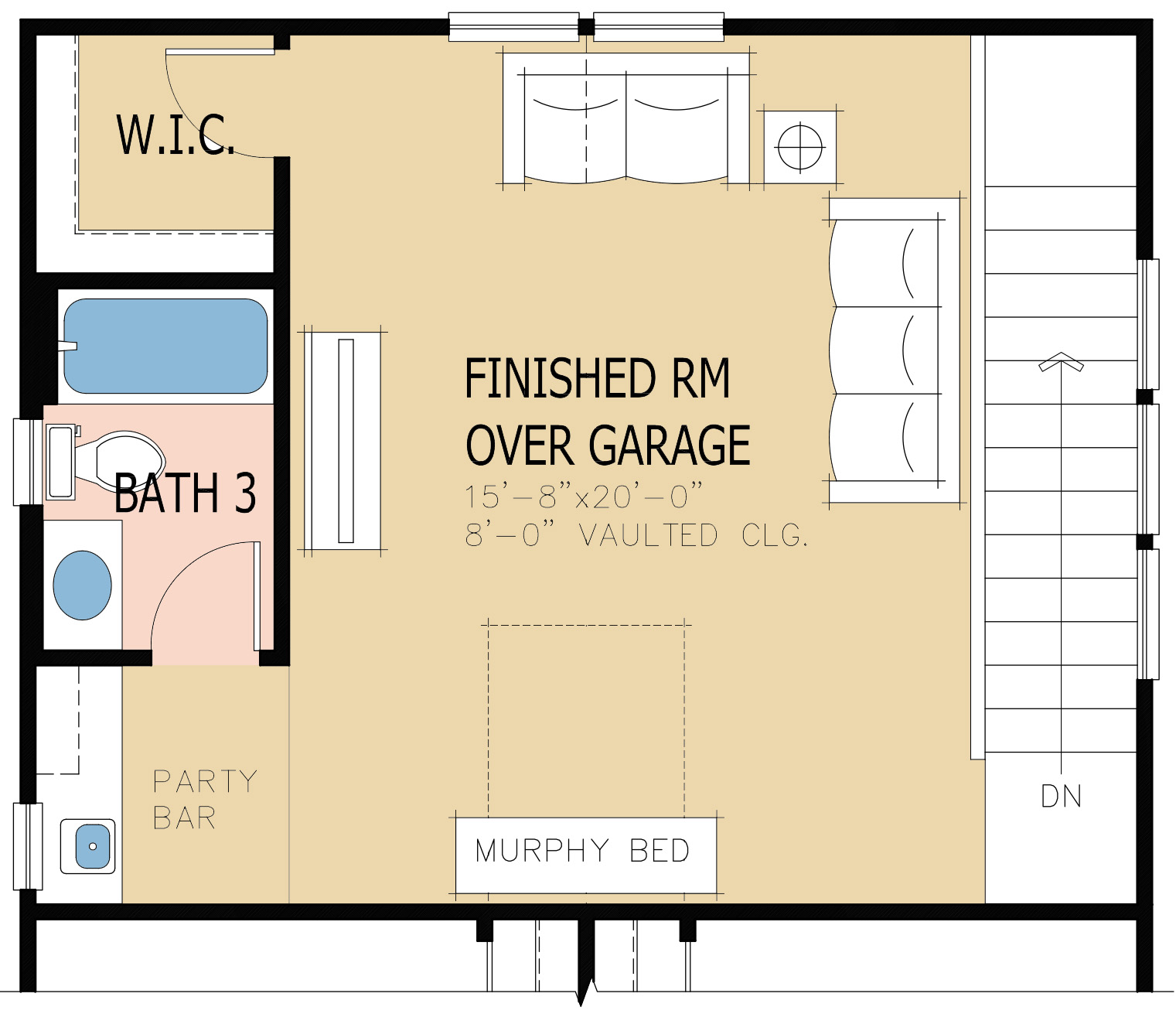 You'll want to consider off-street parking for the renter. In the city where public transportation is abundant, this is not an issue. However, this could be a game changer in the suburbs if there is nowhere for renters to park – except along the street or blocking driveways.
Potential Hurdles
Before you add Airbnb suites into every house, check your zoning code. The first thing to check is whether a kitchenette creates a separate dwelling unit on the property, therefore not allowed in a single-family development. Often, it is the range or stove that triggers this classification. Furthermore, there are also many planned unit developments that restrict short-term rentals. While not a PUD, the City of Charleston has established areas of town where short-term rentals are prohibited. On the flip side, they have also created short-term rental districts and used this to gentrify entire neighborhoods.
Finally, before you count on the income from an Airbnb to help home buyers qualify for a loan, check with the bank. Many banks do not recognize this revenue to qualify for a mortgage. In the case of Charleston, the town has become a sought-after wedding destination. Ten-bedroom houses have become very desirable for the entire wedding party to rent for a week. Formerly run-down houses that had been previously divided into small apartments are now being renovated and turned into wedding party destinations. In this case, banks will recognize the income potential and consider lending. This has been both good and bad for the city. The good part is saving the architectural character and scale of the historic city. Unfortunately, you do sacrifice the close-knit neighborhood of long-term residences.
My Airbnb experience
For the record, my daughter and her friends are huge fans of Airbnb. I've stayed in three Airbnb's – all "Entire Place". One is in New Orleans and we rented it for Mardi Gras (Where else are you going to walk outside and see a roasting pig on the street?).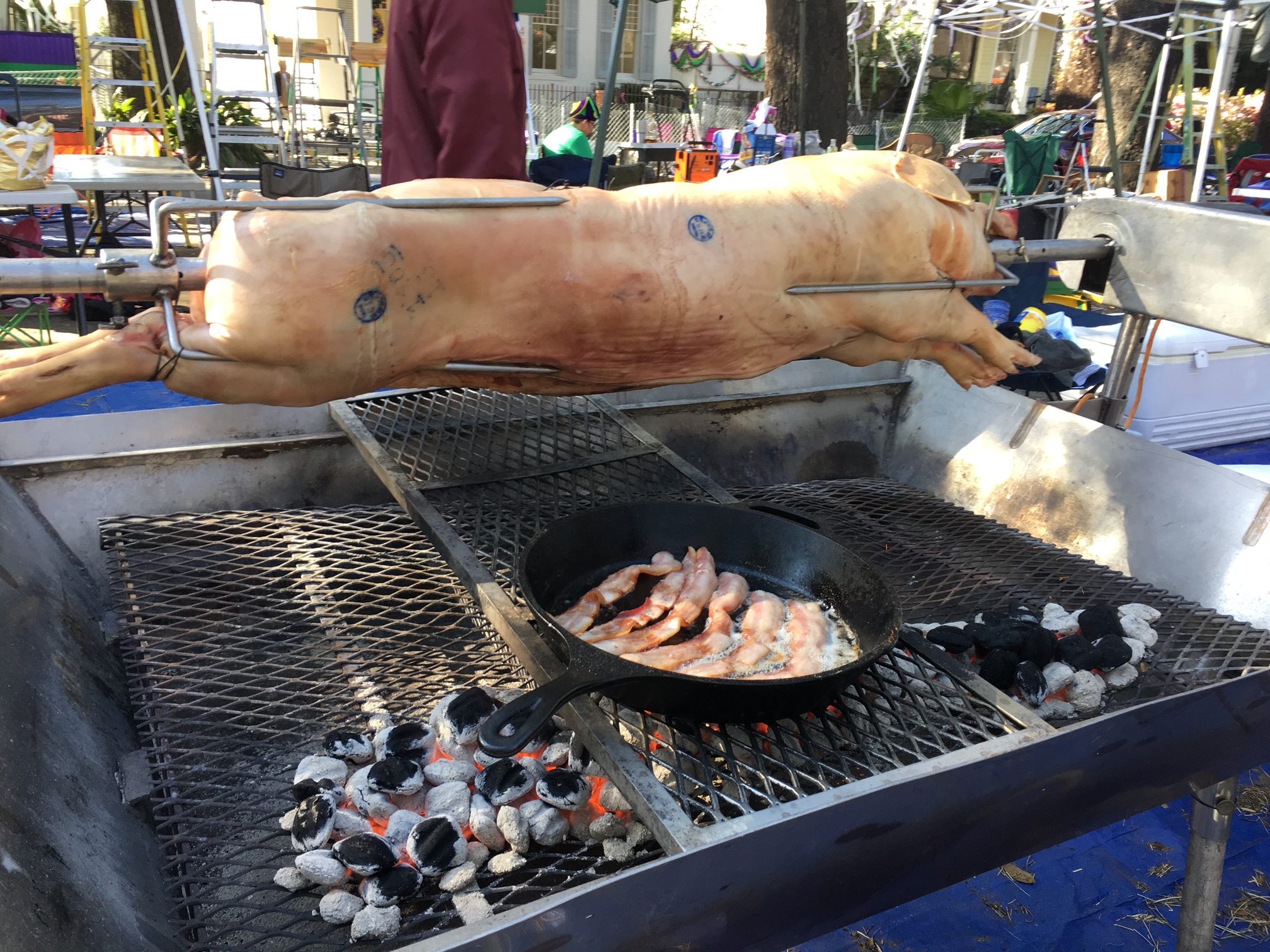 The unit was in a multi-story apartment building overlooking the parade route on St. Charles Street. It used to be the couple's primary residence, which they maintained after they moved out expressively for short term rentals. Since they had moved out, the unit was devoid of personal belongings. Despite all of this, the couples and their friends dropped by frequently during the parade to say hello and use the bathroom. Unfortunately (for them), management discovered this and prohibited them from future short-term rentals.
My second experience in Copenhagen was quite different – and not just because we were in a different continent. The family of the apartment had rented us their unit while they were on a vacation of their own. It was apparent that they actually lived in the home, filled with their personal belongings. Many cabinets and closets were taped shut with a note, "owner's belongings, stay out". The architect in me thought an owner's locked closet would have come in handy – if they had known in advance they were going to rent their place out. I was permitted to remove the tape on one cabinet in my quest for a blow dryer. How the hotel industry has spoiled me… Oh and for the record, I highly recommend visiting Copenhagen.
The two experiences were vastly different experiences and have not quite convinced me to abandon hotels yet. As a frequent traveler, consistency is a luxury. I'm looking for great beds, exercise rooms with recumbent bikes, and close proximity to Starbucks. I also like ample plugs to charge my many wireless devices and yes – a blow dryer.
Do you use or consider Airbnb while traveling? Are you a fan or have entertaining stories to share? I'm all ears!
Categorized in: Community Design, Housing Design Tips, Trends in Design
This post was written by Housing Design Matters