October 29, 2021
Women's Opportunity in Residential Construction
Last week, I was asked to speak at the Women in Residential Construction conference. Wow, what an honor.
Unlike any of my previous presentations, this one was about me and my experiences, not my architecture. It felt a little uncomfortable at first. But then I realized how much other women could gain from my experiences, trials, and tribulations.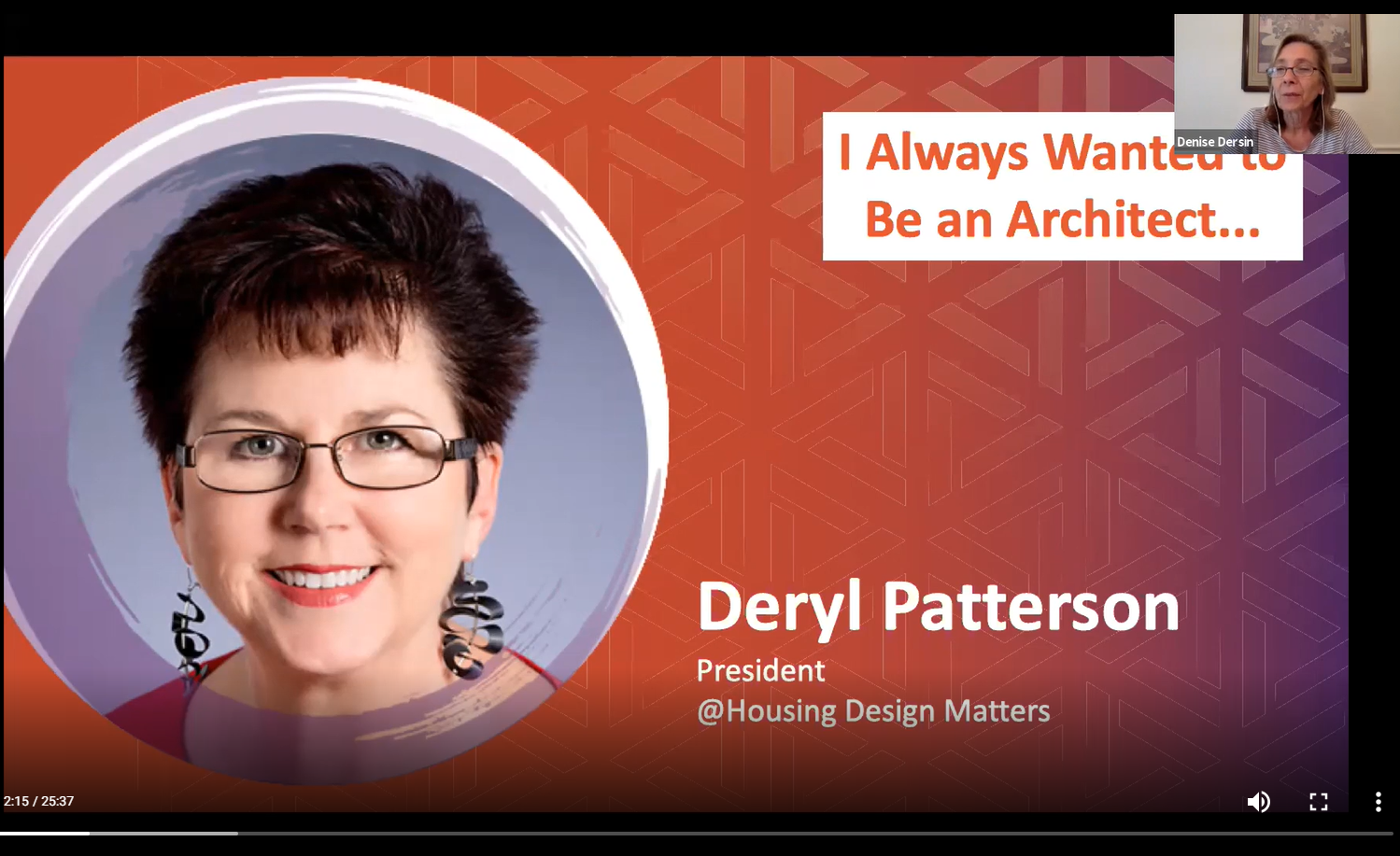 From a very early age, I always wanted to be an architect. I was that weird kid who would draw floor plans. I didn't focus much on the kitchens, but did I ever have great kid's playrooms.
I didn't know at the time that architecture was a male-dominant field. This blissful ignorance served me well as I followed my passion. Sure, I occasionally encountered awkward moments along the way, but my passion and positive attitude were my guides – rather than a chip on my shoulder about being ignored or discounted.
It wasn't until I got into housing that I discovered my true love and a very strategic advantage. Depending on your source, anywhere from 70% to 90% of the home buying decision is made by a woman. With that in mind, we have developed three marketing tools utilizing this unique advantage.
Sharing the Architect's Vision
I love it when we get the chance to share our vision of the design with the new home sales consultants. That's when we share with the sales agent what we did and why. Like lining up a bedroom window with the hall so natural light can spill out into the hall.
Or pointing out that since the invention of the baby monitor, split plans (owner's suite split apart from the kids' bedrooms) rule the day. Additionally, I suggest to these front-line sales consultants that they tell the potential woman buyer that the architect on this house was a woman. I've gotten feedback on this. They tell me the lady buyer said she could tell. Whether or not this is simply the power of suggestion at play, it makes for a decent talking point.
Residential Design Solutions from a Working Mom's Point of View
As a mother of three children and an architect who worked too many crazy hours, I could relate to other working woman and the unique stress working moms live with. And it turns out I was not alone. According to the US department of labor, 70% of all mothers with children under 18 work. Pre-Covid, that was more 70.5 million women. Balancing career and family means sometimes our houses aren't pristinely clean. One working mom and interior designer told me her idea of housekeeping was low level lighting.
One of the key goals when designing for families is to keep the peace. For example, one of my working mom rules is to never make the mother walk past her kids' bedrooms on the way to the owner's suite. If their rooms are messy – working mom guilt kicks in and no one in the house is going to get a good night's sleep.
I created an entire blog series on other working mom solutions, you can find them here.
Daily Lifestyle Solutions.
Following the same logic, we rolled out our Daily Lifestyle Solutions based upon the premise – what if our houses could make our lives easier? So far, the list includes things like the Welcome Home Valet, Messy Kitchen, Power Pantry, Connected Laundry and Parcel Delivery Vestibule. I say "so far" because the quest for discovering how our house can be improved never ends – just look at how much our lifestyles have changed in the past two years.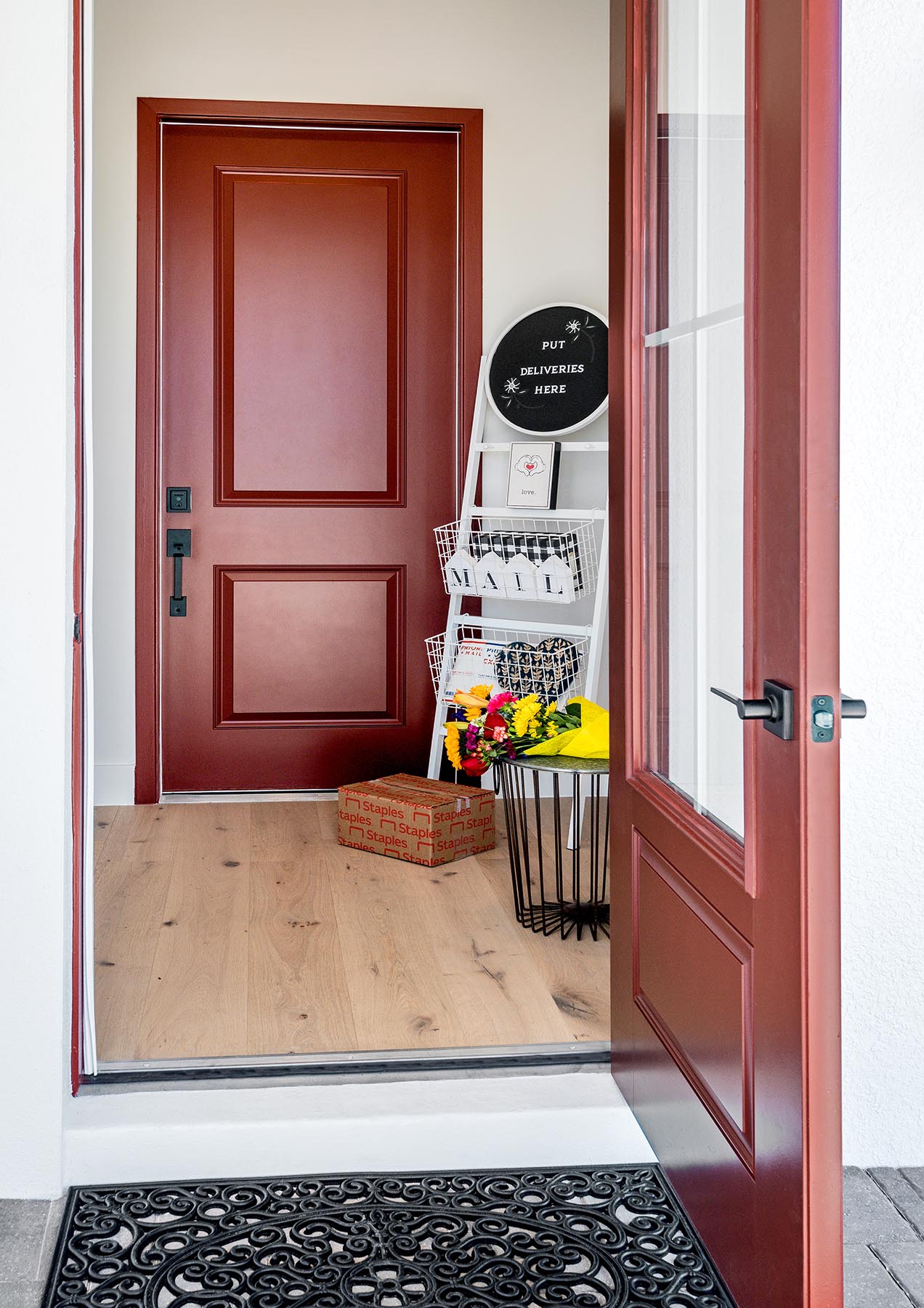 It is refreshing to see that more and more women are getting involved in residential construction including architects, engineers, market analysts, interior designers, land buyers, purchasing agents and division presidents. Housing is one of the most important industries in the nation, and I have worked with countless men and women who have improved it in one way or another. Let's continue to elevate and empower each other to keep the momentum building.
Categorized in: Uncategorized
This post was written by Housing Design Matters