August 01, 2022
Making Life Better for the End-User
It was Father's Day, and our son Hunter bought his dad a new Yeti cooler for his boat. "But I already have a cooler for the boat. It came with the boat and fits in the well perfectly," replied my husband. To which Hunter replied, "Just try it. It's the latest design."
When you think of a cooler, the image that comes to most minds is a large rectangular cuboid with handles on the sides. Some coolers have wheels and retractable handle like a suitcase. Of course, these coolers all have hinged lids. This is nothing like the cooler Guy got for Father's Day. This cooler resembles a large tote bag.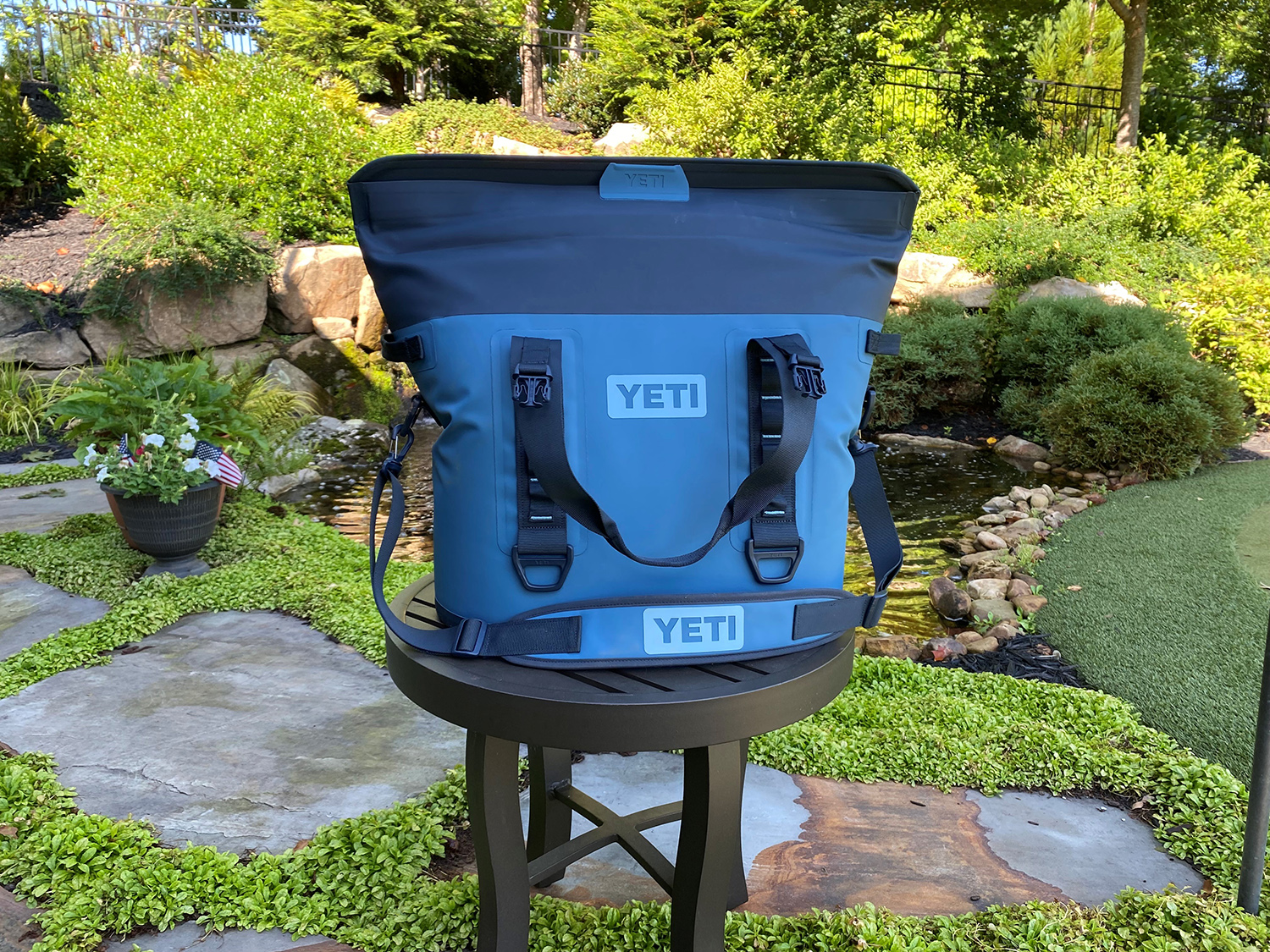 The problem with large rectangular coolers is carrying them. They are cumbersome and awkward. With two handles, it takes two hands – whether that's one person carrying it or two. This new "tote" style cooler is much easier to carry – requiring only one hand or slung over the shoulder with both hands free. Suddenly, taking cool refreshments to the boat just got a lot easier. Yeti just blew up what a cooler should look like based upon its use. Yeti already knew how to keep things cool, but this new design is more end user-friendly, focusing on the user and not just at keeping things cold.
This got me thinking. As designer and builders of homes, what have we done and what can we do to improve the user's experience?
Curved Shower Curtain Rod
The first thing that comes to mind is the curved shower curtain. How long did we put up with a shower curtain that got sucked into the shower as soon as you turned the water on? Sure, it keeps the water off the floor, but it got in the way of showering making for a poor user experience. I don't know who came up with this design, but it works. Bravo!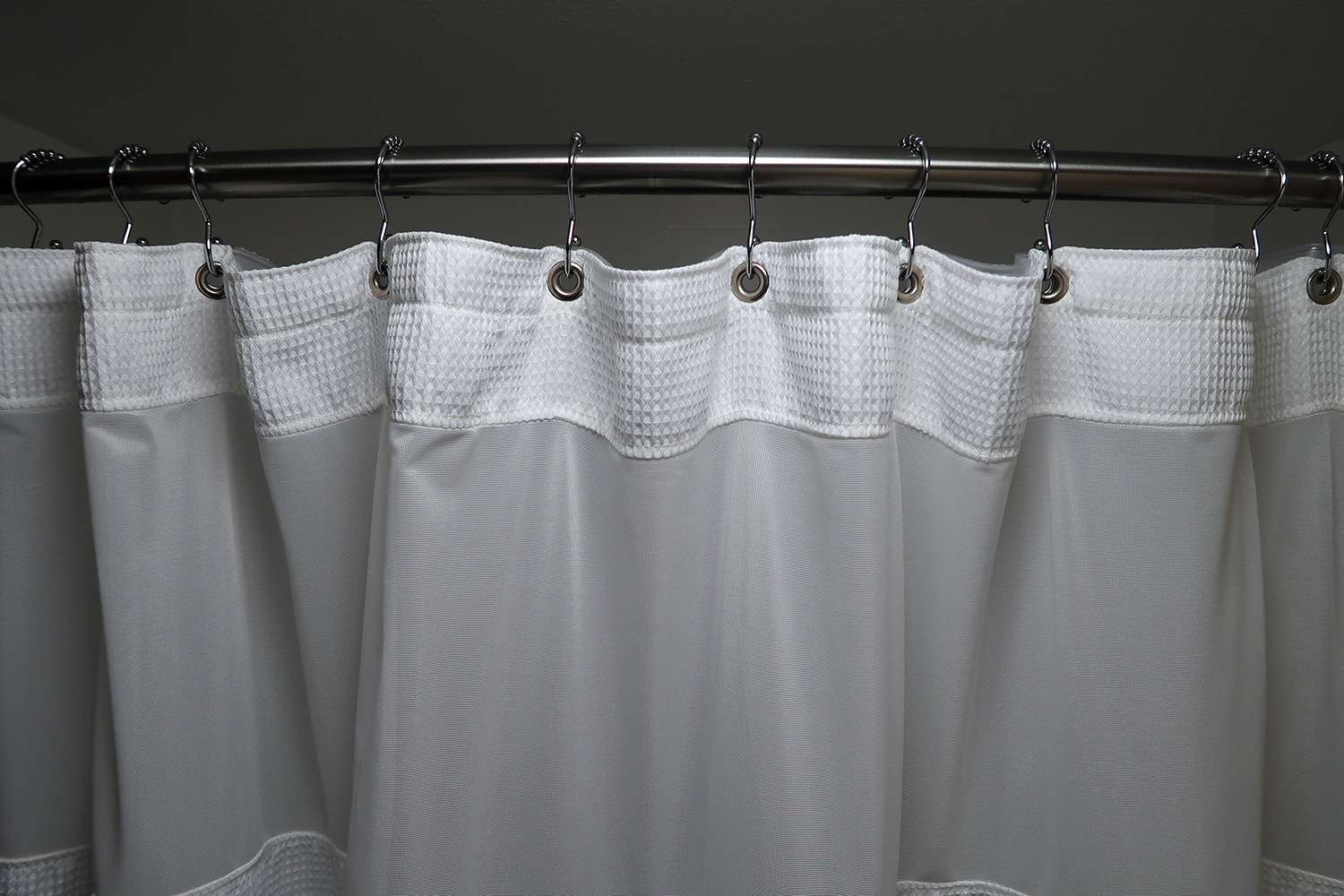 Welcome Home Valet
One of my pet peeves is entering the home from the garage through the laundry room. It is not exactly a "welcome home" experience. Laundry rooms are chore spaces. Coming home should be a joyful experience. Not all laundry rooms are joyful in their design, especially when they are filled with piles of laundry to wash. They also leave little to the imagination for guests entering from the garage and see all the "things" that might be hanging there to dry. Instead, give homeowners a space to unpack their burdens from the outside world in the form of a Welcome Home Valet.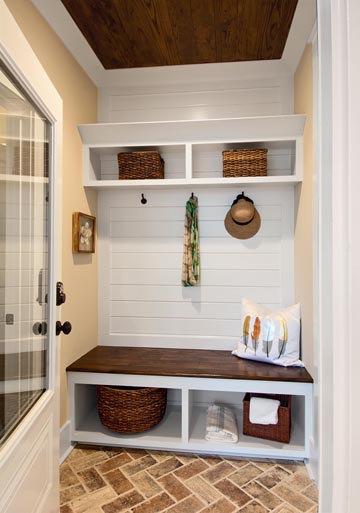 Connected Laundry
Let's stay on the dreaded laundry for a brief moment. What if we could cut down the time and travel to and from the laundry room? Connecting the laundry room to the owner's closet is a great way to do just that – and, done right, it affords the privacy that was lacking when connected to the garage!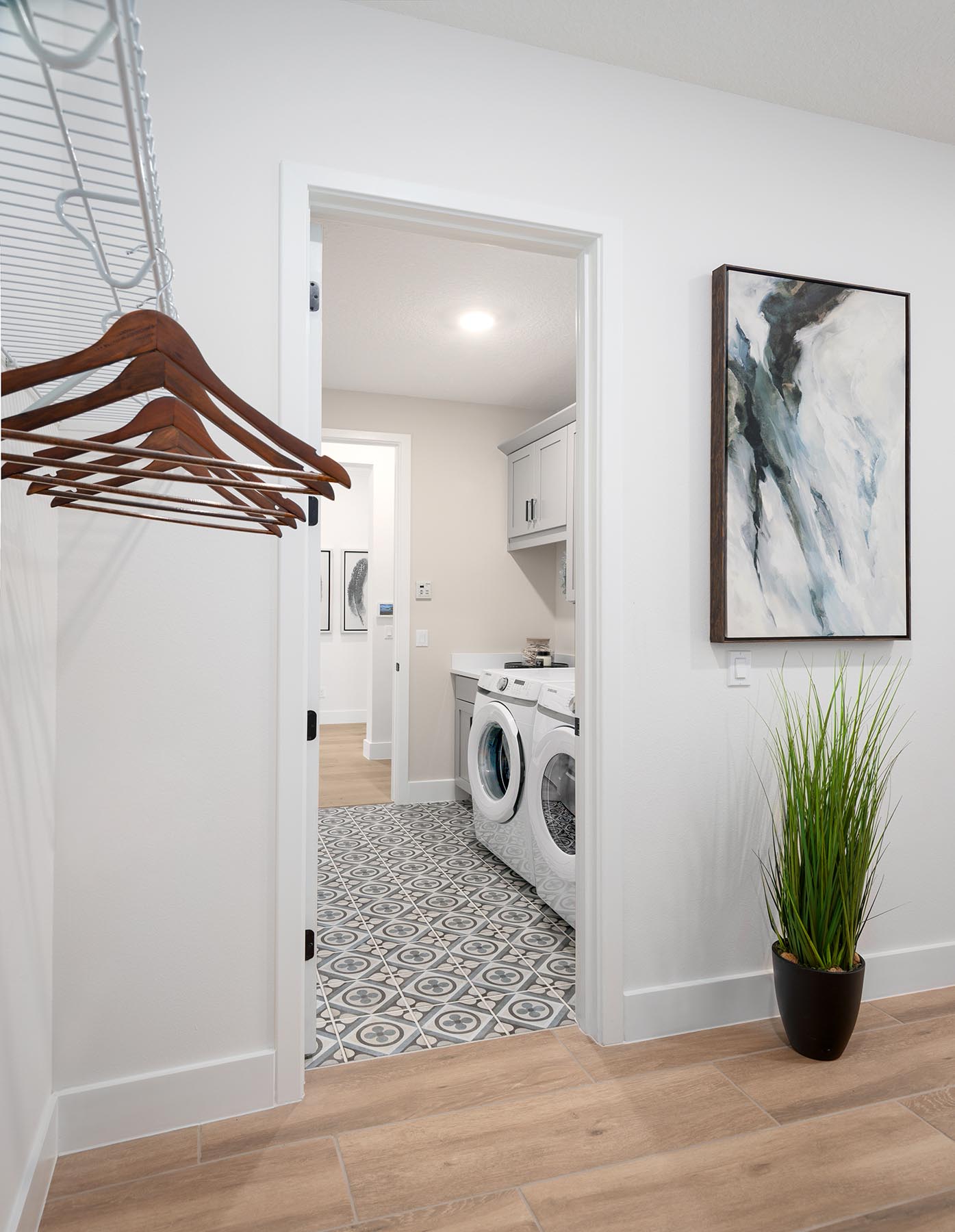 Drawer microwave
Another brilliant reinvention is the drawer microwave. Located just below the counter, it is easy for adults and kids users to retrieve hot items at a more convenient height. This also removes it from above the range full of hot boiling pots or sizzling frying pans – brilliant.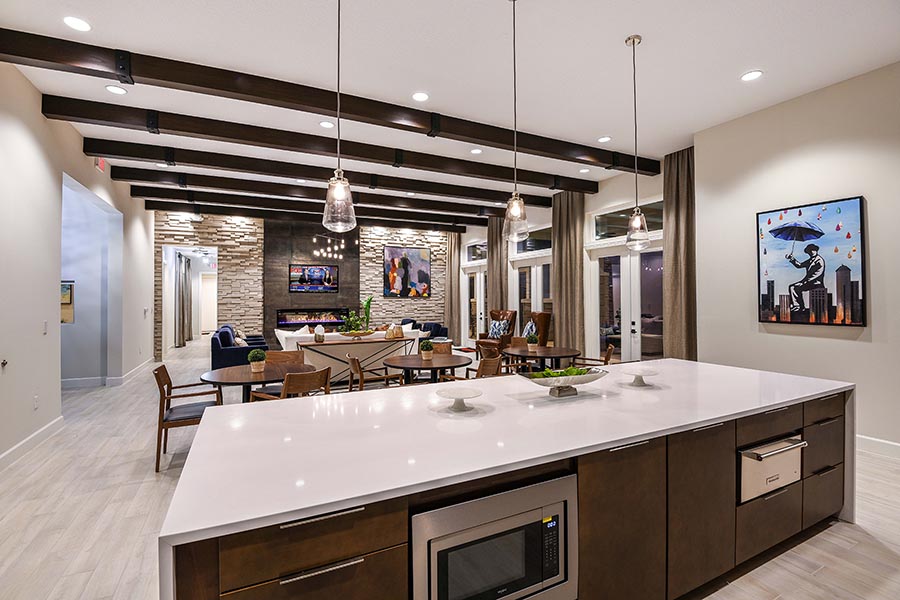 Pet Provisions
Our family has had both dogs and cats. We have learned firsthand what happens when the provisions for pets are thrust upon an ill prepared home. Where does that stinky cat pan go? One friend has their cat's box in the powder bath. This makes it easy to flush away stinky cat poop – and renders it completely unusable for humans! We made space in our laundry room and added an exhaust fan to minimize the impact on our olfactory sense.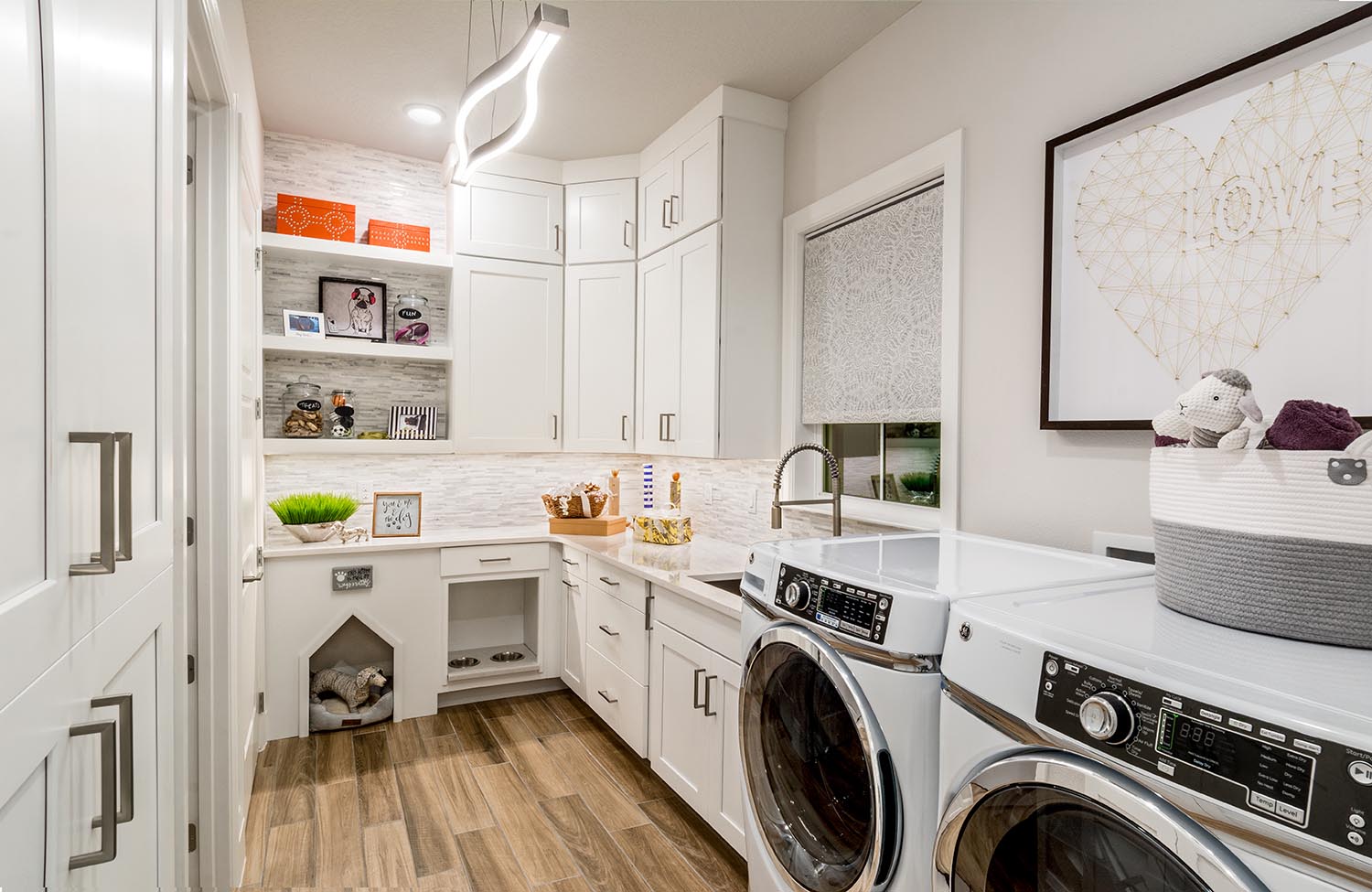 What about dogs? First, there is their bowls or dog food and water. In our first home, we had no where to put these two items. They ended up in the kitchen and I tripped on them more than once sending dog food or water across the kitchen floor. And our dogs like to take bits of their food into areas so even when we found a great spot for the dog's bowls, they still manage to spread the food where it is guaranteed to be stepped on by bare feet.
And dogs – unlike cats – need to be bathed. And we all know what dogs like to do when they get wet – and the mess they make when they shake. I love my dog shower – located in my garage – raised to be convenient for whom ever gives them a bath, complete with a handheld shower head and hot and cold water. We used to give them a bath in the backyard in an old stainless steel bucket and a hose. They hated it! We located our dog shower in the garage so when they are done with their bath – they can shake water to their hearts content.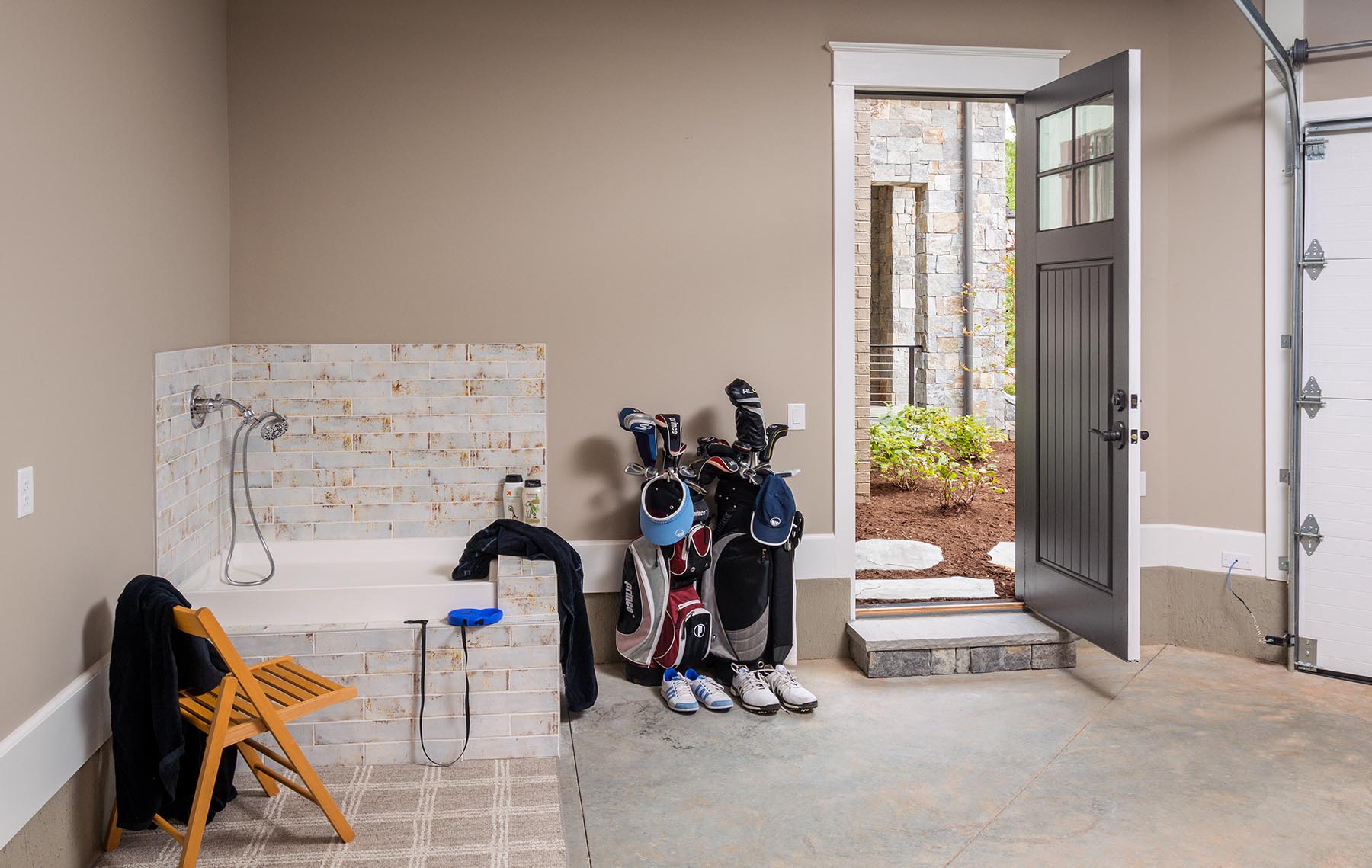 Parcel delivery vestibule
Have you ever had a porch bandit relieve you of your amazon deliveries? Or groceries delivered only to melt on your doorstep while you are stuck in traffic? Perhaps you've had that beautiful "surprise" bouquet of flowers that your sister-in-law sent that was completely wilted by the time you got home? Yeah – I've been there. Our newest design feature, the Parcel Delivery Vestibule, would have solved all of these problems and then some. Unfortunately, we came up with this concept after I built my house.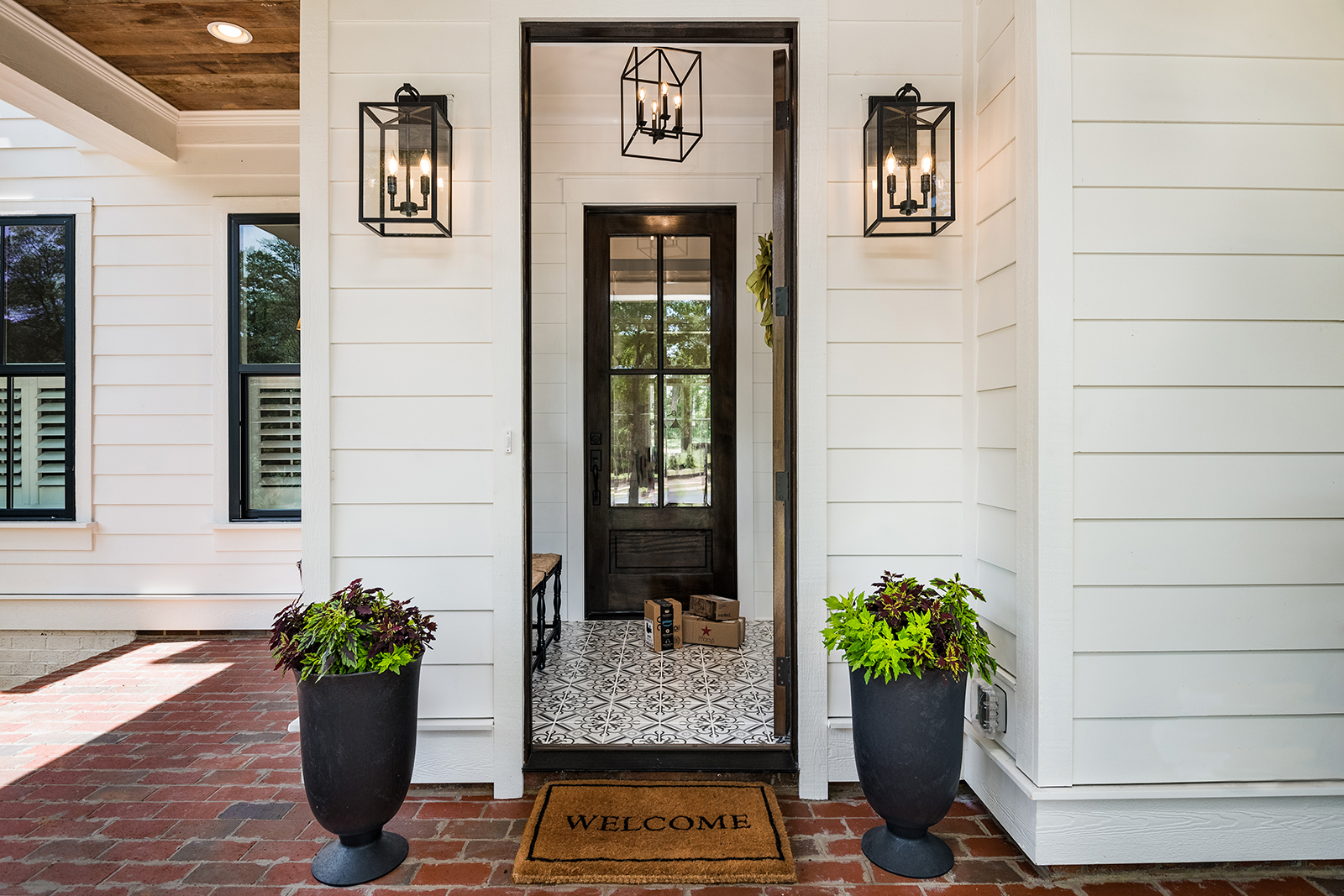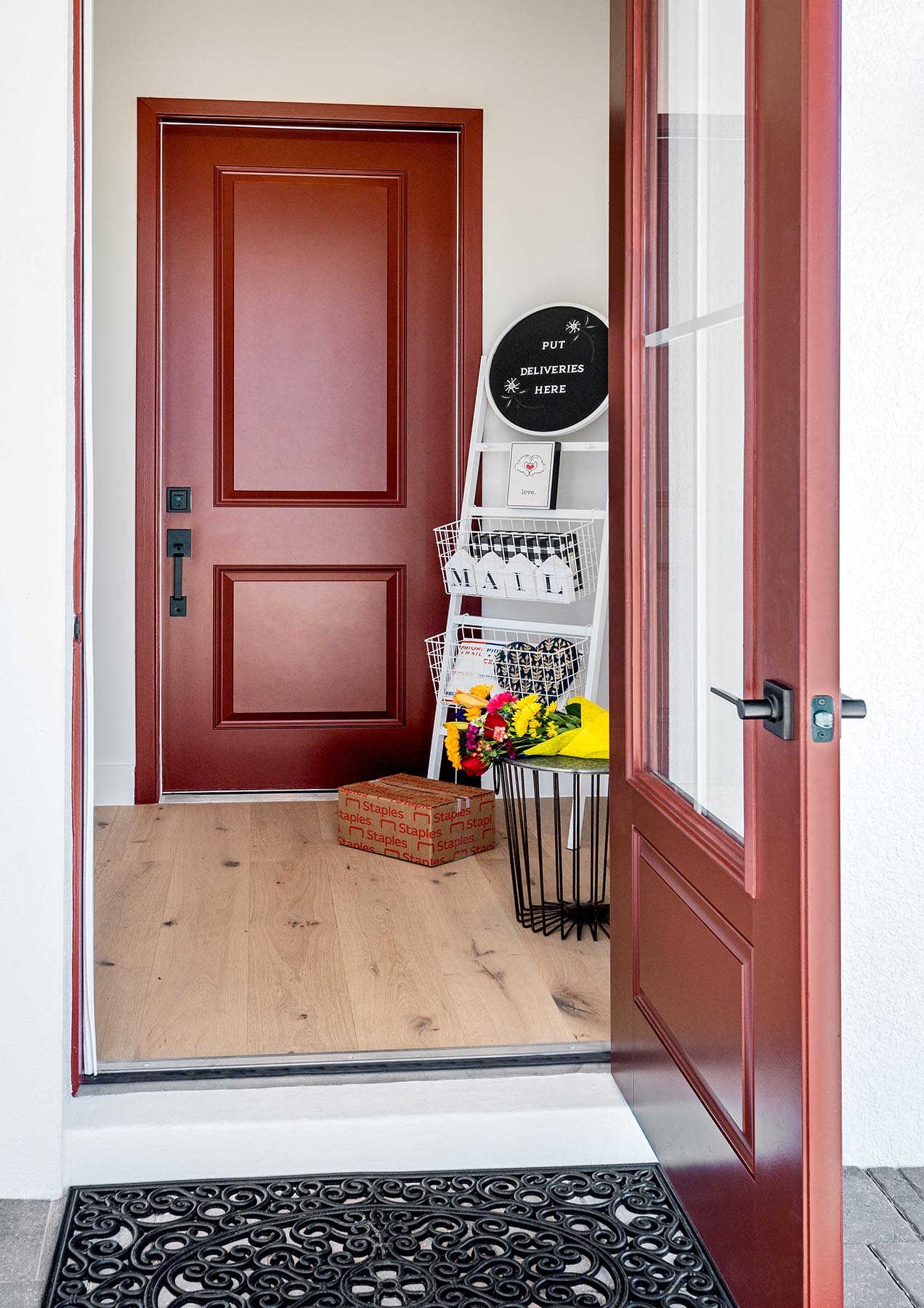 Harnessing Irritations
So, what in your home irritates you but you've found a way to cope with it? The irritations become the jewels of invention – much like the grain of sand that becomes a pearl. Send me your list of the things that you're tired of tolerating and let's come up with ways to solve them. Email me at dpatterson@housingdesignmatters.com
Categorized in: Uncategorized
This post was written by Housing Design Matters